We've accumulated a few pieces of IKEA's furniture pieces as of late, and I needed the matching paint for it so I can do a few customizations to these pieces. A few secret projects up my sleeve. Don't you hate that? Anyway, I decided to do the hard work for you and take a piece of the furniture into Sherwin Williams so they can color match it up and get the correct paint formula. You're welcome.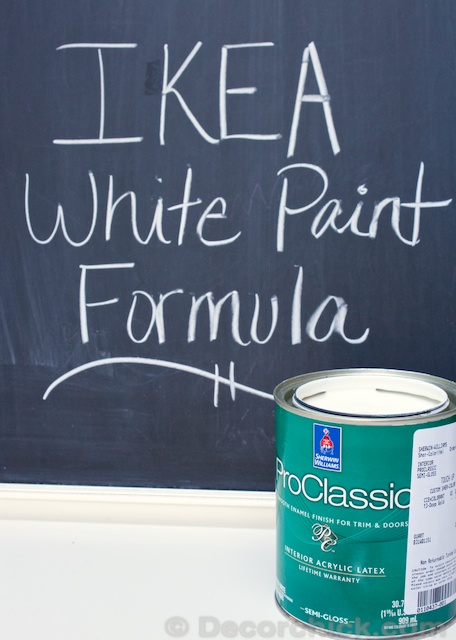 They got a great match to the shelf I brought in.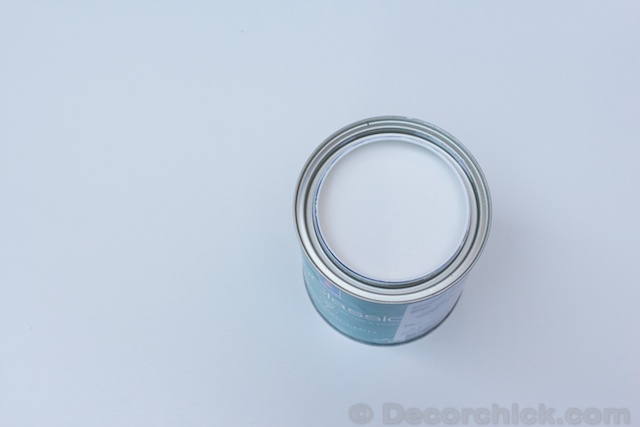 And here is the formula so you can just show them this at Sherwin Williams and they can mix it up for you.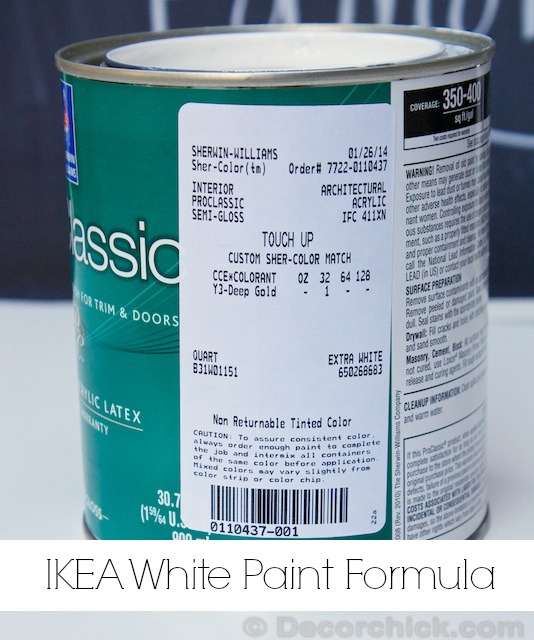 I just bought a quart of the Pro-Classic latex, and we determined IKEA's furniture to have a semi-gloss sheen to it, so I got this in a semi-gloss finish. I chose latex, but you could do oil-based if you want as well.
I assume most of IKEA's white furniture pieces are the same shade, so for reference, this was matched to a shelf from the white Billy bookcases, and it also is the same white as the Hemnes dresser. They are actually kind of creamy whites too.
This will be great for touch ups to your IKEA furniture, and if you ever want to do any of those crazy furniture hacks!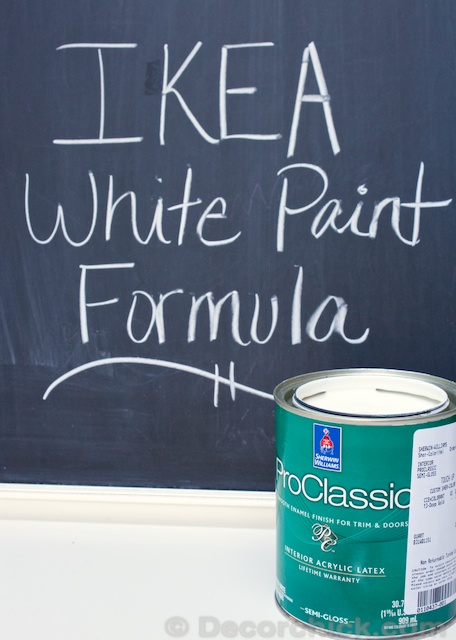 Again, you're welcome. :)
xxoo,
Decorchick!