Well this is kind of old school, but also kind of new school because of the equipment used, but stay with me here. As you all know, we have been working feverishly in my daughter's bedroom trying to give her a makeover. We needed some art and I wanted something different, so that brilliant DecorMan of mine said we should do one of those old school silhouettes. Sold!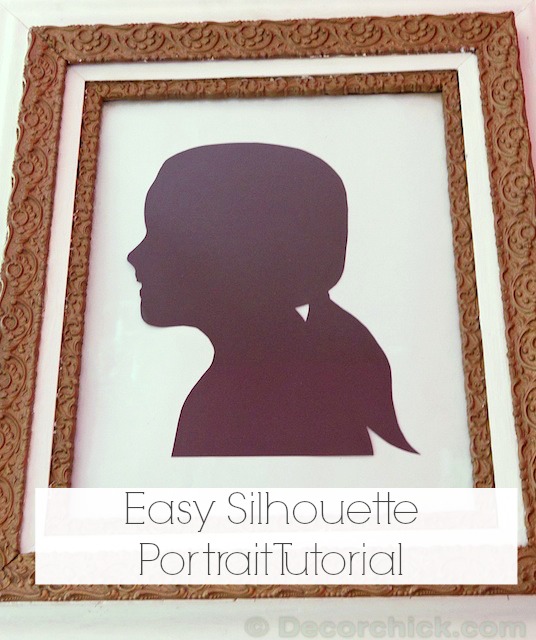 I always thought they were a pain to do for some reason. I don't like messing with fancy software on the computer and I thought that's what had to be done. But no, my husband said we will just trace it, after we project the image on the wall on black paper. Ummm, sounds good to me.
Since he is the most technological person on this planet, he already had a cool little projector that he got at Brookstone.
We first took a side profile picture of Emma on his iphone, then he hooked it up to the projector and put it up on the wall. (sorry, lots of grainy ipad pics coming up)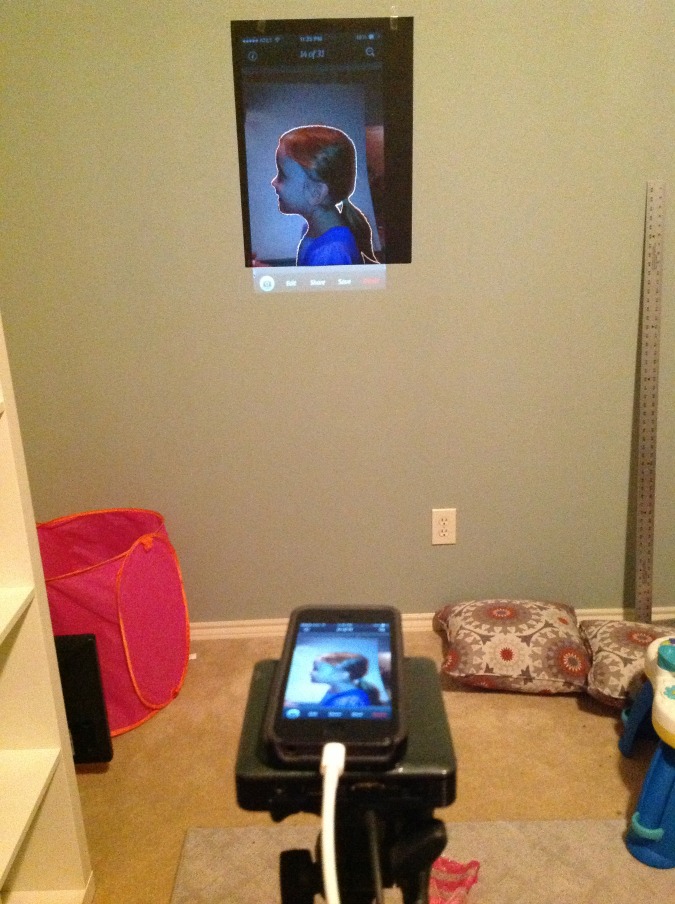 It's so cool how that works though. I tried tracing one and that is not my thing. So then he did this one and just traced with chalk and it came out perfectly, of course.
I love that little picture though because she has a cute little smile. :)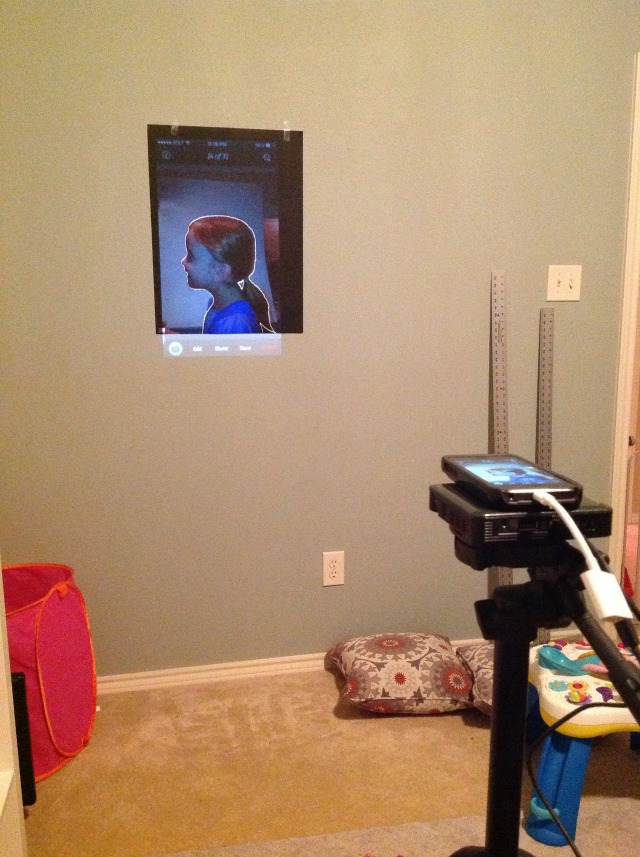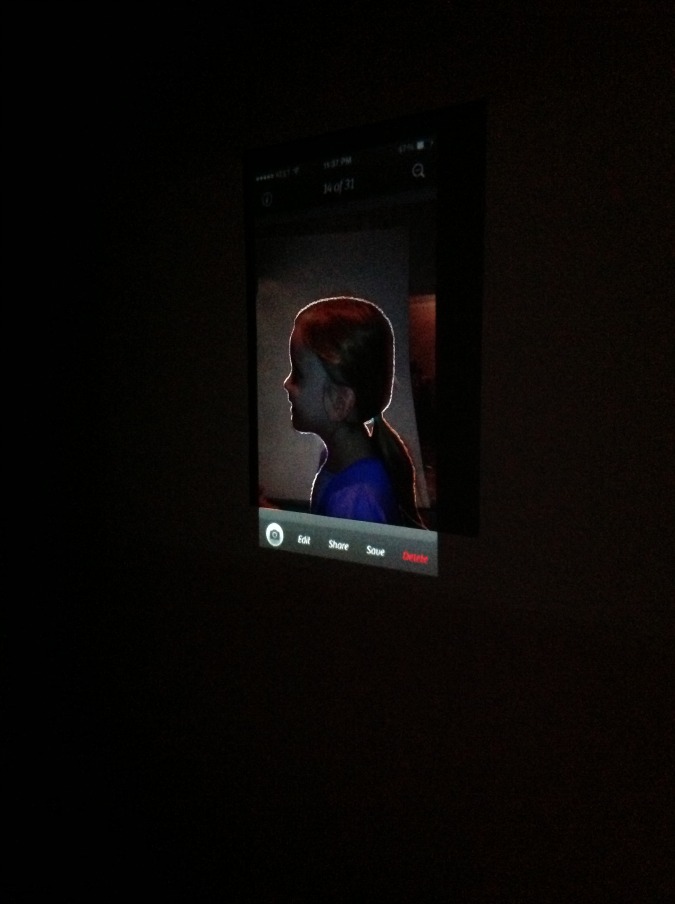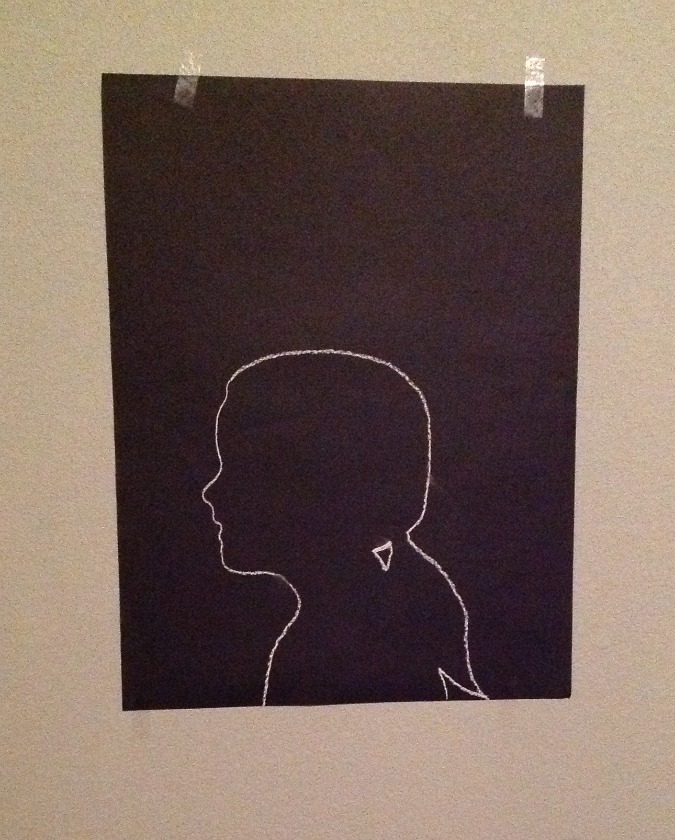 Then he carefully cut it out with good scissors and an x-acto knife.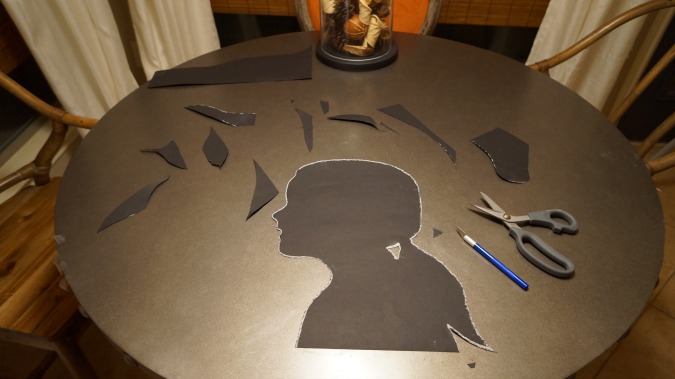 Then I taped it to a big white piece of poster board and put it in a big frame I got from the antique store.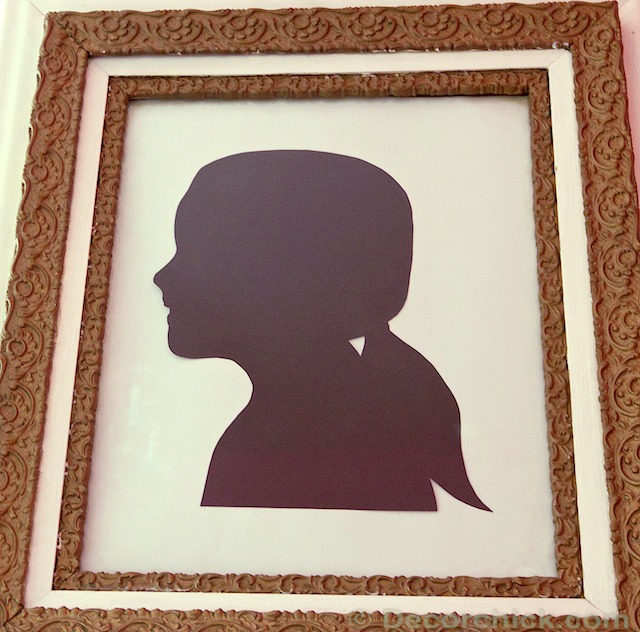 I have to apologize for the angles of these photos too because there is glass in this frame. It causes a terrible reflection so I had to be down on the ground pointing up to get this. Oh the things we do…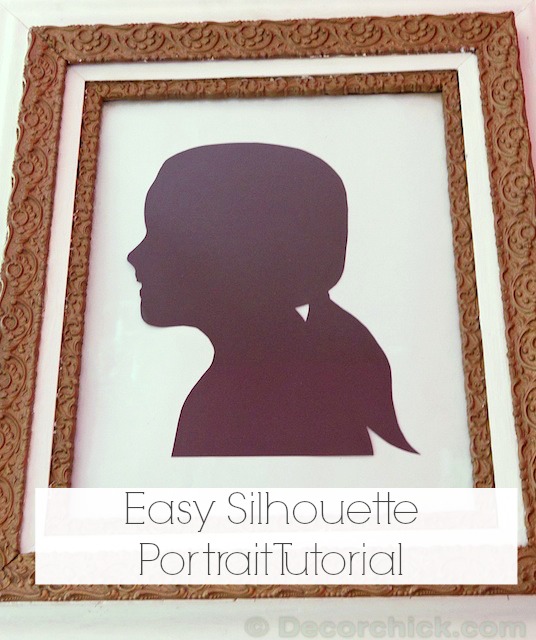 And that is that! I understand not all of you will have a projector like this, but maybe you could use an old one from a school? Or just have your kid stand very still against the wall and trace it live? That would be difficult, but doable. Or even cast a shadow on the wall somehow with a lamp and trace their shadow. But if you have a projector, you can make it many different sizes and it's much easier. :)
Have you made any of these before? How did you do it?
p.s-Don't forget about the essential oil free gifts offer and the essential oil giveaway happening now! 

xxoo,
Decorchick!