Burrrr, happy Monday!! Our home lately has been a mixture of Fall and Christmas, so I am probably really confusing my kids. They will understand when they are older. :) Anyway, but I am so excited to show you some Holiday entertaining ideas, with all BHG products from Walmart! And this is actually I think one of my first real "tablescapes" and I think it came out so pretty.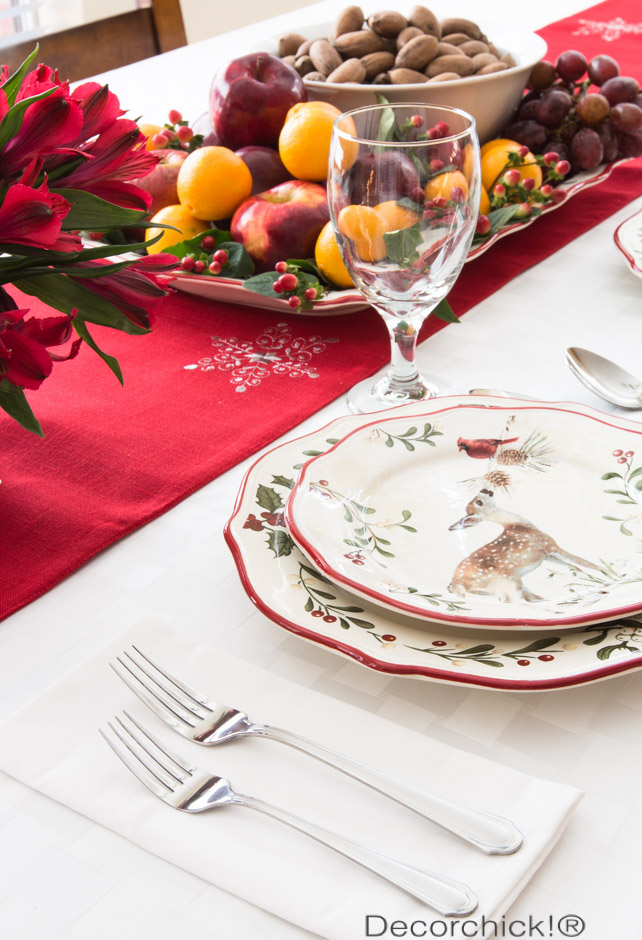 I am in LOVE with the holiday plate collection, found here.  The price is really spectacular for 8 plates! And p.s.-the image on the website is nothing spectacular, so trust me when I say they are beautiful so just go by my photos.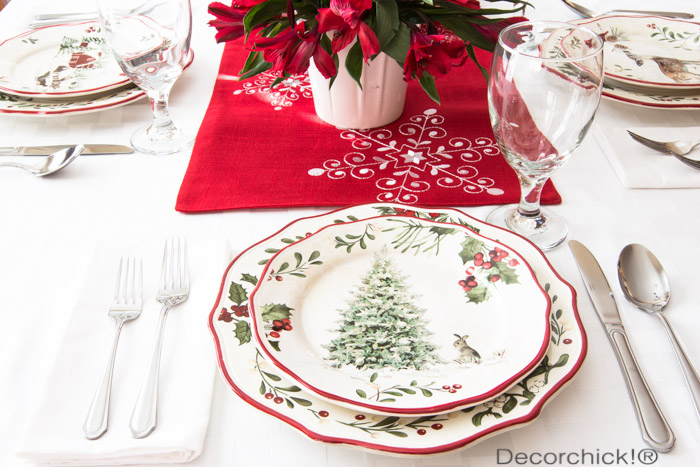 It comes with 8 plates total, and 4 of the small plates each have a different scene.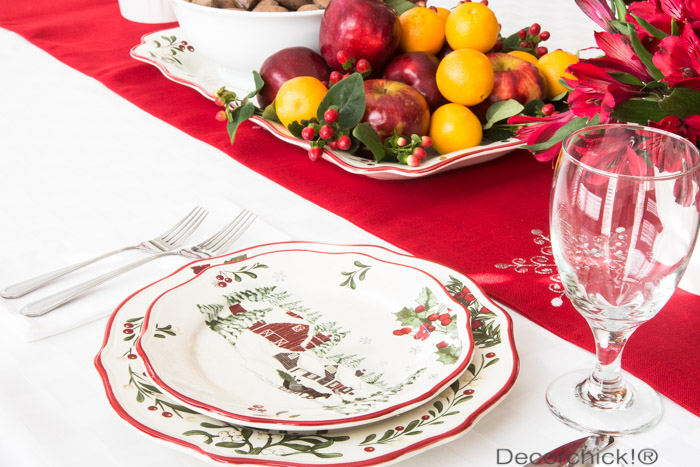 I love this little deer so much.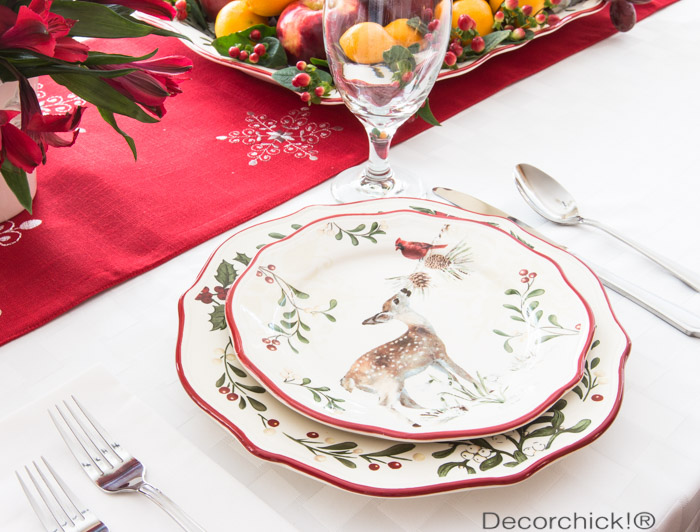 And since I am no expert on tablescapes, my mom is, so I did this shoot at her house so she could help me.
She made this beautiful arrangement on their holiday platter, which I also love. And y'all, it's only $12.96!!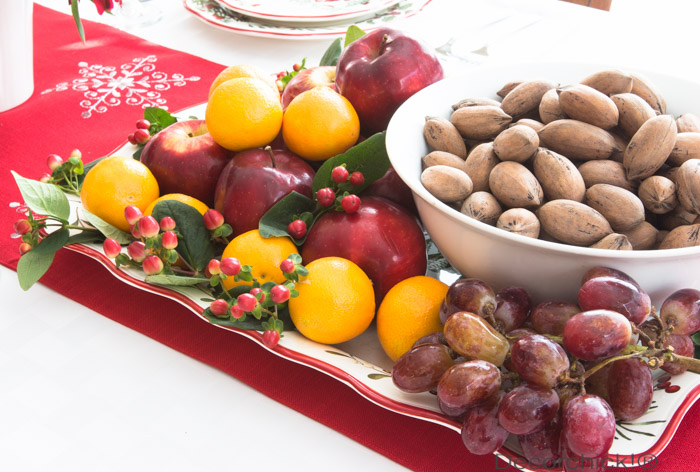 Here it is up close so you can see how pretty it is without the arrangement.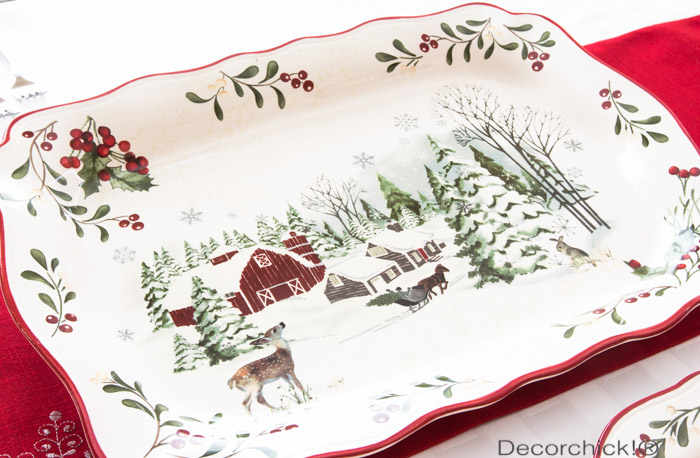 It's huge too!
I also am SO excited about these cookie jars!!
I let my mom have the Christmas scene one for all her hard work helping me, and I kept the cute deer cookie jar. Can't wait to make some more cookies for it! And again, go by my photos please! ;)
Here are a few more shots of the table.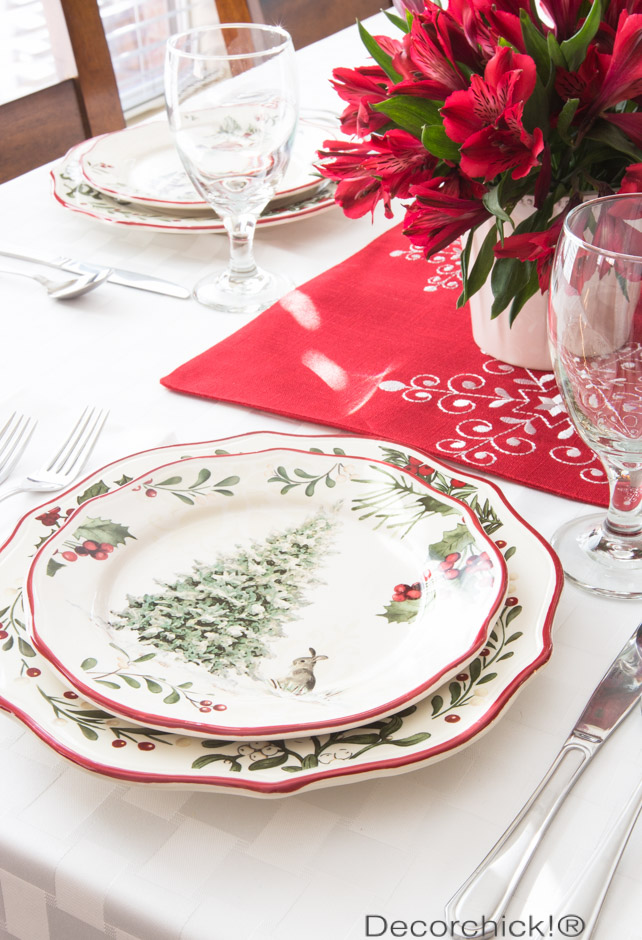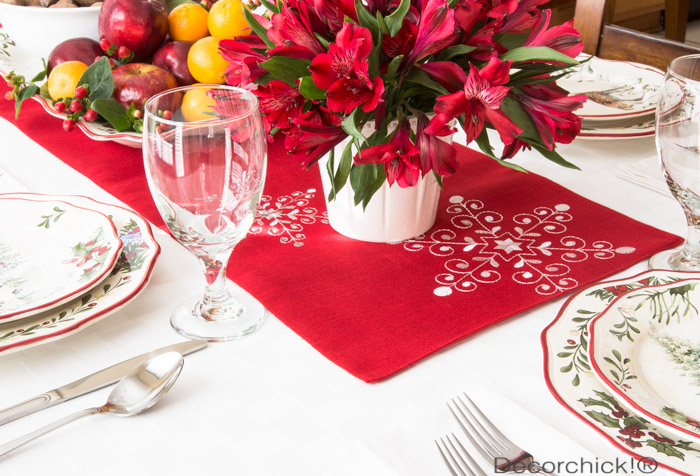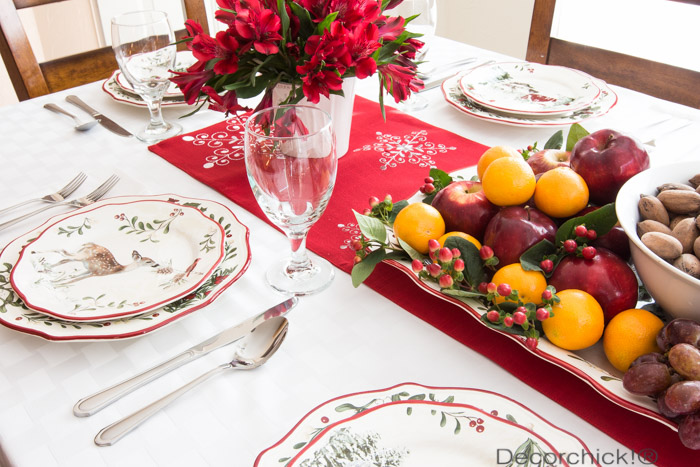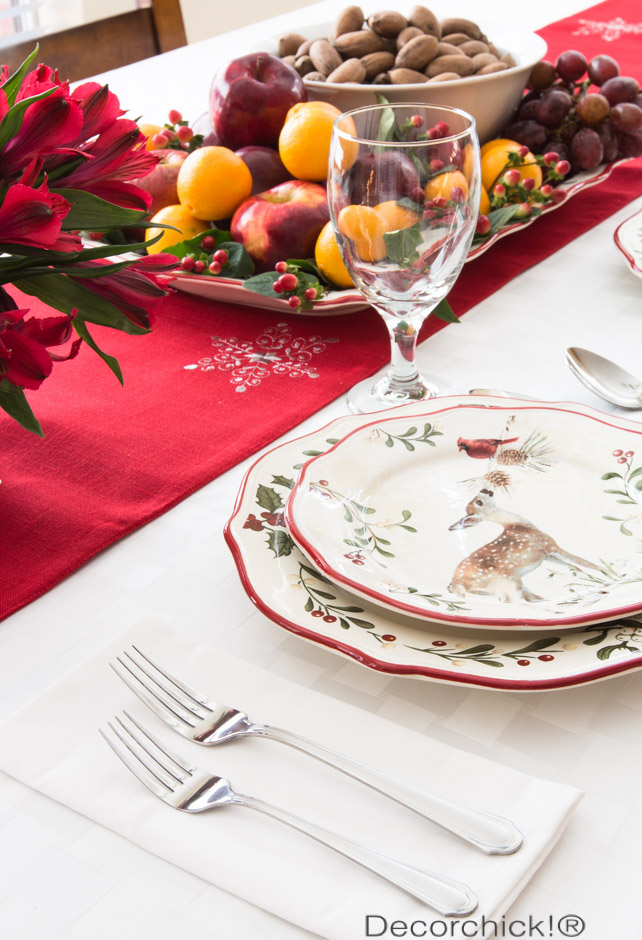 So everything you see on this table (minus the water goblets and table runner) are all BHG products at Walmart, including the silverware. It's true. You can have a very fancy looking Christmas dinner or party at a fraction of the cost you might find elsewhere.
I can't wait until Christmas now, as decorating a table has definitely gotten me in the mood! In fact, I think we might even bring our tree down this weekend. :)
Now who's going to shop at Walmart for these beautiful pieces?? Rumor has it they do not last long, so don't wait!
Be sure and follow BHG Walmart on Pinterest, Facebook, Instagram, and Twitter to get their latest ideas and inspiration too.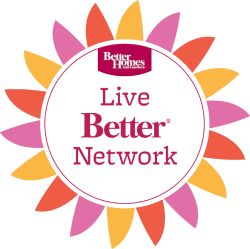 xxoo,
Decorchick!®
Disclosure: I received compensation from  BHG at Walmart for my time and participation in the BHG Live Better Network. Random thoughts, opinions and musings are of course always mine.