I'm so excited to show you all a few changes I made to our entryway!  As part of a blogger challenge sponsored by Apartment Guide, I was given $150 and was supposed to give an area of our home a little freshening up. Don't have to ask me twice to go out and spend money!
But the odd thing about that was I tried to spend the money on several occasions and went to probably 10 different stores!  Isn't that how it always happens? When you actually have a little money to spend you can't find anything? Annoying.  But finally the stars aligned and Homegoods finally got restocked since being bare after Christmas.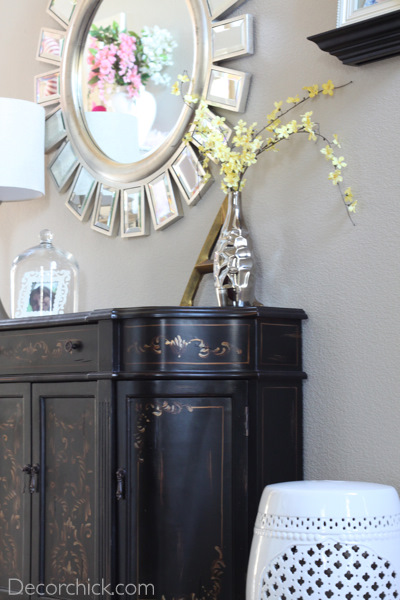 I am in LOVE with that mirror!!  And it is pretty much identical to the Z Gallerie Devon Mirror, and mine is 2 inches bigger, and was $120 less than theirs! Score. So yes my mirror from Homegoods was $79.99.
Here is what the entry looked like before.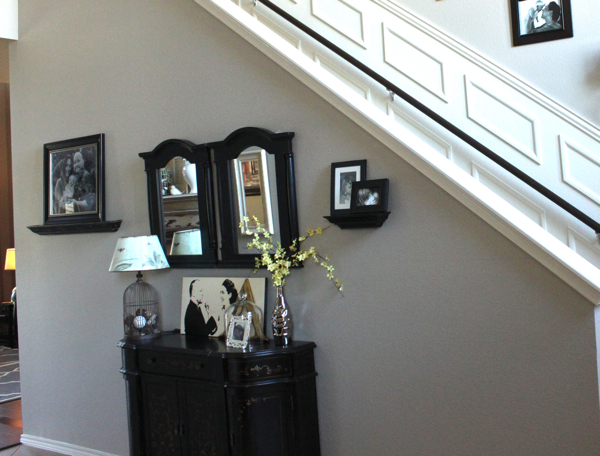 Nothing really wrong with it, but I wanted to lighten things up and replace the mirrors because I knew that would help.  And that lamp had broke so I needed a new lamp too.
I chose to spend my money for the makeover on bigger items that I will use for a long time, instead of a bunch of little accessories that I will likely tire of.  So I just used the same accessories I already had.
The next thing I bought was this garden stool.
It was $39.99 and I think it's so cute in the entry. Plus if we ever need any extra seating, this can be moved around and can act as an extra seat. Maybe not the most comfy seat available, but a seat nonetheless.
And I found a lamp at Homegoods too for $29.99.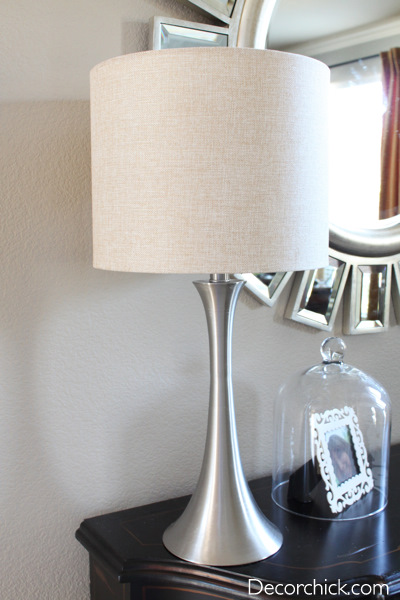 It's sleeker and a little more modern so it fits this space better now with the new mirror I think. I'm so happy to have a working lamp again! :)
Here are some more shots of the new decor.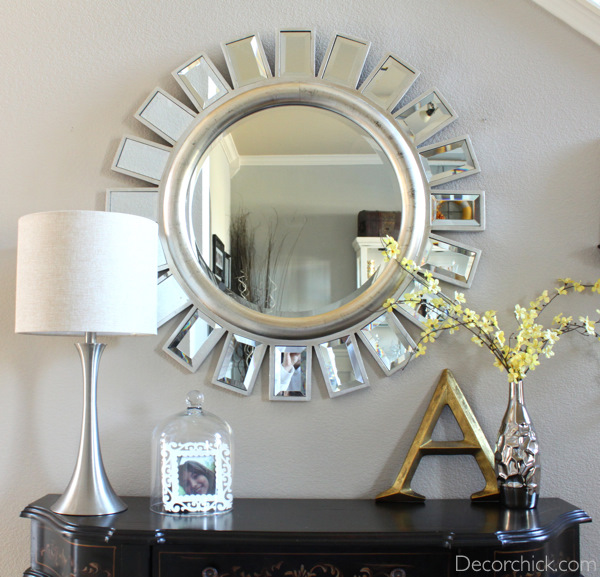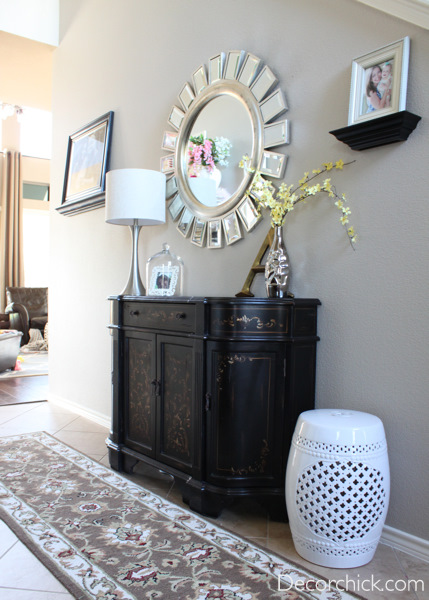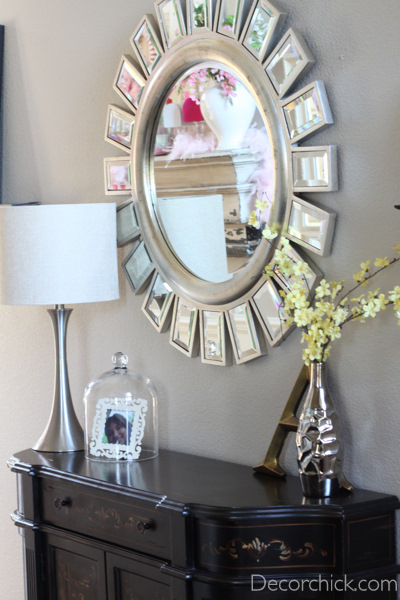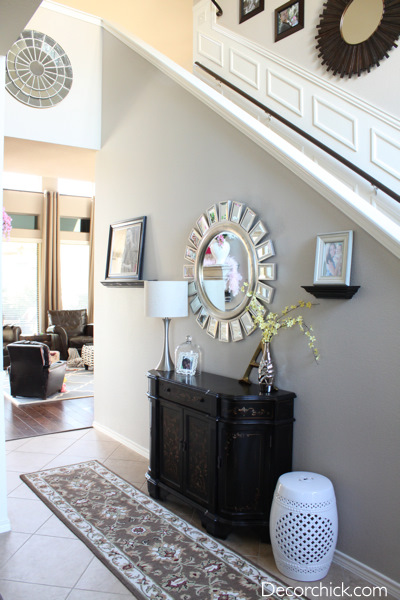 Is it obvious I like round mirrors since I have 3 right by each other? :)
So what do you think of the spruce up?  I think the $150 went a long way because your entryway or foyer sets the tone for the rest of the house.  It's much lighter and brighter and a little more my style now.  I still need a new runner too and have looked everywhere for a cool rug.  No luck yet.  But you know I'll let you know when I do! :)
And don't forget that whether you're living, looking or moving Apartment Guide offers how-to tips for making the most of your space on a budget. You can also "Like" Apartment Guide on Facebook at Facebook.com/apartmentguide or follow them on Twitter @AptGuide for real-time tips and updates on making the most of your space.
Don't forget about the Valentine Link Party this Wednesday!
xxoo,
Decorchick!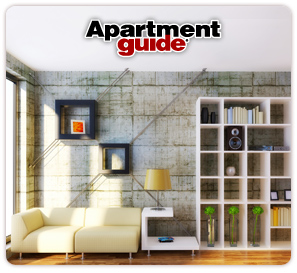 Disclosure Statement: Apartment Guide and owner Consumer Source, Inc. partnered with bloggers such as me to participate in their monthly blogger programs.  As part of that program, I received compensation.  They did not tell me what to purchase or what to say about the products used, and believe that consumers and bloggers are free to form their own opinions and share them in their own words. Consumer Source's policies align with WOMMA Ethics Code, FTC guidelines and social media engagement recommendations.