The other day I went into the dollar store for something else other than wreath supplies, but when I saw all of these pretty and sparkly stems they had, I couldn't resist. And this new gold leaf Christmas wreath was born.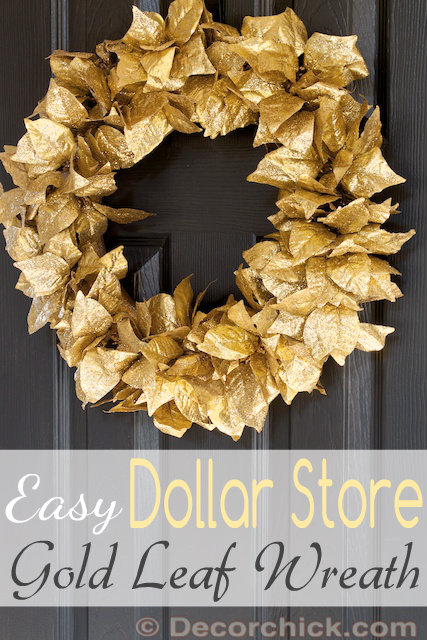 It's so easy it's ridiculous, but oh so shiny and pretty.
So easy in fact that just this picture collage "tutorial" will speak for itself.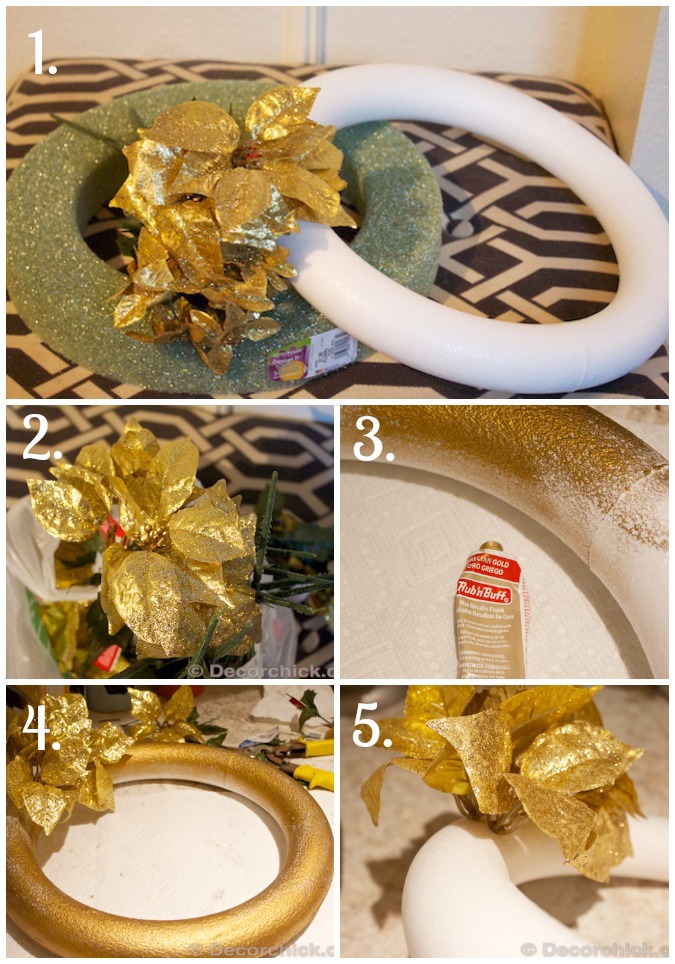 And yes those are night photos so they are extra yellowy. Night time is about the only time I have a chance to do things nowadays.
I do want to mention in the #1 box, there's a pic of 2 wreath forms. Either would work but I think the white kind would be best for this one. I used the white obviously.
And in the #3 box where you can see I decided to use rub 'n buff so the white wouldn't stick out, well you can either use that or if you have more time than I did, just spray paint it. Front and back. Don't wrap it in a fabric or something because then the whole point of this easy wreath is defeated because you wouldn't be able to just stick the stems down in it like I did. Really took like 10 minutes.
I didn't use hot glue except for 1 pesky stem that would not stay in place. So have your gun handy but not absolutely necessary.
I think she's so pretty and could be used for Christmas and even for Fall.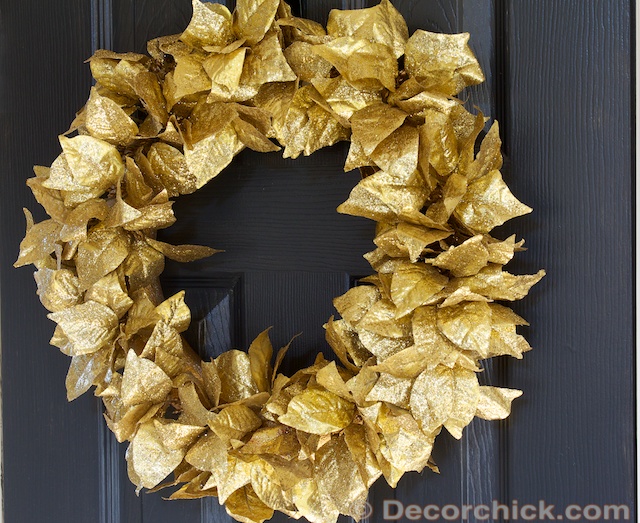 I ended up using about 10 stems total, so the cost of the wreath came out to about $12. Not bad.
I decided her final resting place would be on our entryway mirror.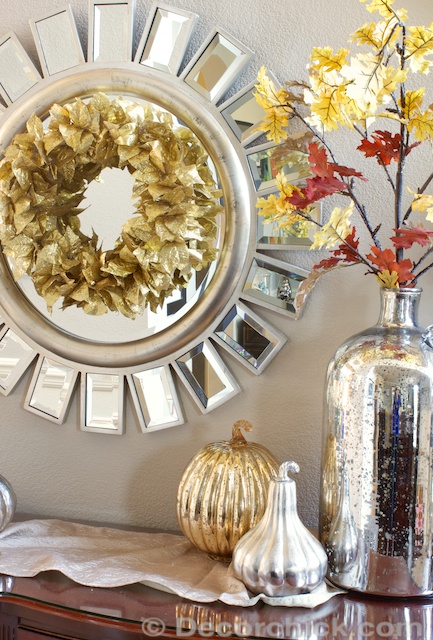 I just added a dab of hot glue on the back of the wreath and stuck it on the mirror. You could of course not do that and use ribbon. :)
I'm really ready to decorate for Christmas what about you? I'm trying to hold off, but things keep creeping in…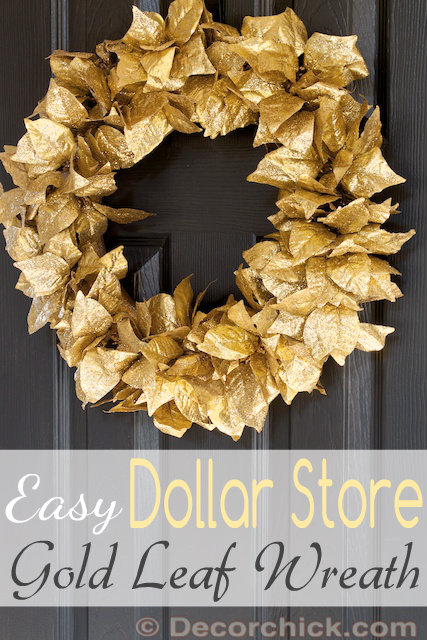 They had several different pretty stems at the dollar store a few days ago so go get some supplies and make a wreath!
Warning: the glitter does get everywhere, so that's the main reason I decided to hang it on the mirror where people won't brush by it. :)
xxoo,
Decorchick!