*This giveaway is now closed*
Well hello and happy Labor Day!  I have been soooo excited about this giveaway and I'm glad the day is finally here!  Today's giveaway is brought to you by Black & Decker, and it's their new fabulous steam mop which I am in love with.
I was so fortunate to receive one of these steam mops to review and giveaway, and out of the box it was a dream.  It took all but 5 seconds to put together.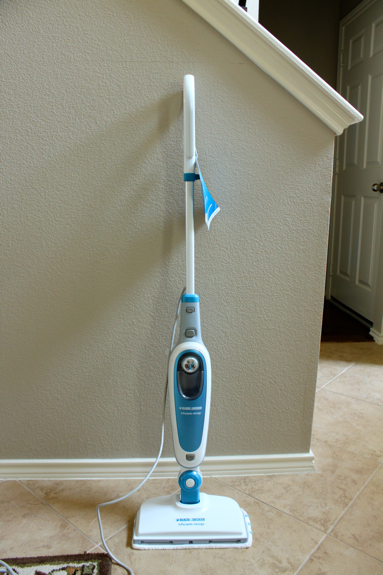 One reason I was so happy to receive this is because I HATE mopping.  Like, I don't do it.  I don't even own a real mop, just a Swiffer wet-jet thing.  Well, I do mop our wood floors with the Bona cleaner and I don't mind that, but everywhere else where there is tile, nope, don't do it. But this steam mop also cleans most all wood floors!!
And to prove my point that I hate mopping, here is some icky goo that has been in the kitchen for I don't know how long.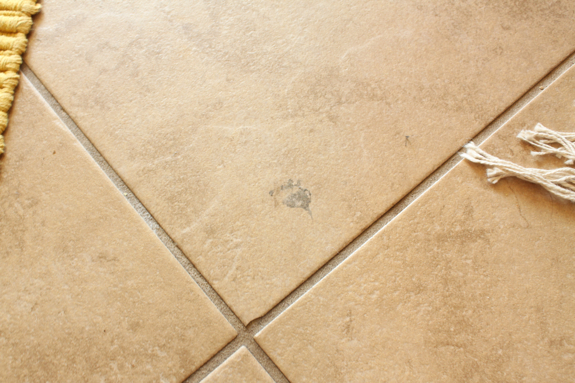 Seriously what is that??  I have been too lazy to get down and scrub it, so I decided to put the new steam mop to the test.
I just set the mop to the tile position, plugged it in, and it was already heated up and ready to go in like 10 seconds. I'm not kidding.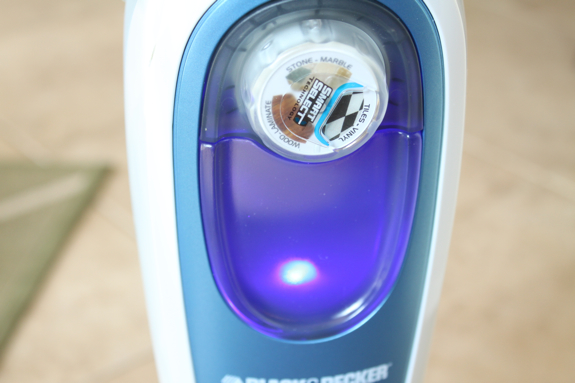 And yes, it did clean up the icky goo without me having to scrub it!  It took a few passes of course but that's expected.
Our floors felt and looked squeaky clean afterwards and I was in love.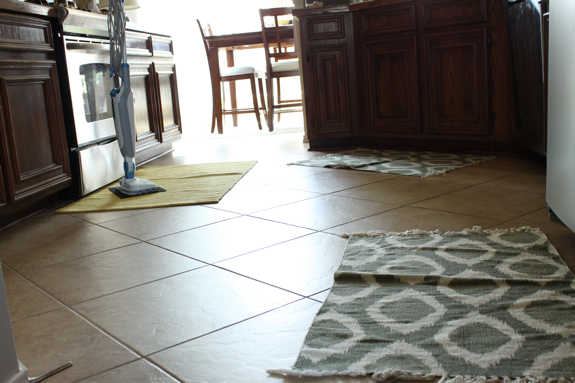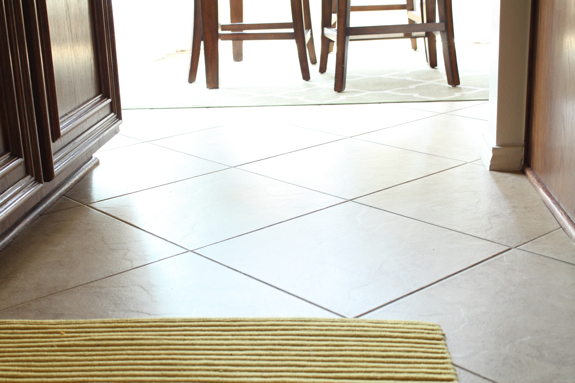 It really was so fun to use and didn't feel like I was "mopping."  What's even greater is that it gets everything cleaned with NO chemicals, which is important to me with the little toddler running around.
And proof that our floors were indeed dirty…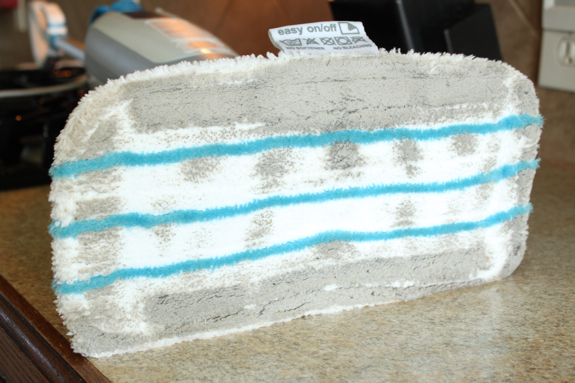 Ewwwww!  Yea I know that's gross, but I definitely know my Swiffer wet-jet doesn't clean like that.  Steam all the way for me now! And those mop pads are reusable for several times and can just be thrown in the washing machine. Perfect!
Another thing I loved is that the steam mop comes with a very long cord, and it holds a lot of water.  There is nothing more annoying than having to refill a steam cleaner every 5 minutes.  But I never had to with this.  I filled the tank up to the max line, cleaned the entire kitchen, breakfast room, foyer, and powder room all without never needing to be refilled.  It was amazing.  And there was even water left in the tank when I was done with those rooms!
Also, I have since then used the steam mop on our wood floors and it works great!  And we have engineered hardwood floors.
And now, the generous folks at Black & Decker are giving away one of these fabulous steam mops to one of you lucky readers!
To enter the giveaway to win a Black & Decker steam mop, please do the following:
Please leave separate comments for each entry you do.  Giveaway will be open until Saturday, September 10, and the winner will be announced via Random.org.
Good luck everyone!!
*This giveaway is now closed*
xxoo,
Decorchick!