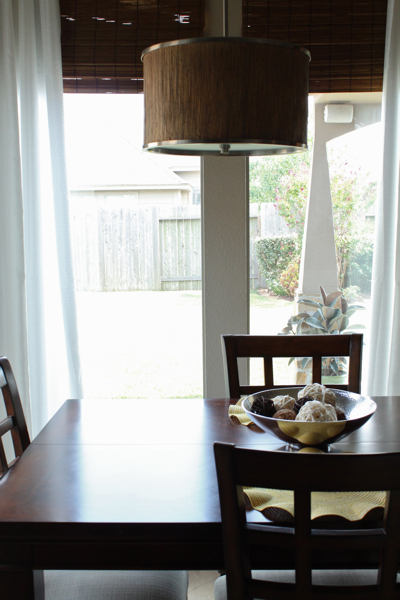 Hi everyone!  I started the breakfast room redo a few months ago (maybe more), and finally just finished it.  Hooray for several month long projects! ;)
Here is the before, of when I redid it the last time…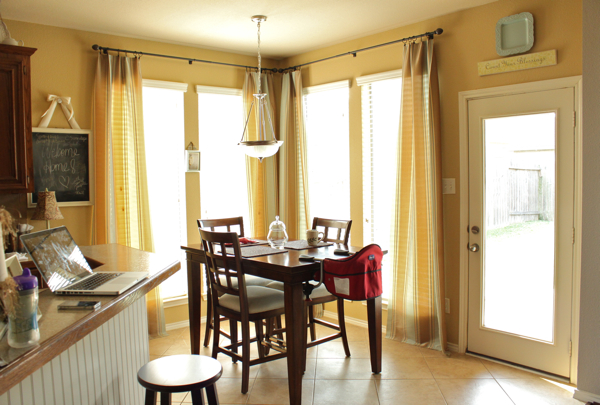 I got tired of the Tobacco Road and repainted the kitchen (Sherwin Williams Balanced Beige) to go with the rest of the house, and here it is today.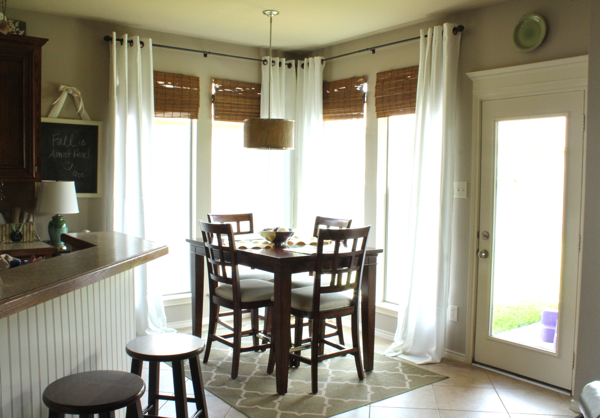 Much cleaner, brighter, and more up to date with my always changing taste. :)
The biggest difference are windows.  Now let's just talk about the windows for a sec.  When I took down the old blinds to paint, I then realized what huge dust magnets they are and didn't want to put them back up.  And I hate cleaning them anyway, so I went to Home Depot and bought those roman bamboo shades for $10 a piece on clearance.  And this was a few months ago remember, so they aren't there anymore. :(  But I love them!
And the pretty white new curtains are from…wait for it…Curtainworks of course!  The team at Curtainworks were too kind again and sent me these for our makeover.  They are just like the ones in our living room but in white.  You can find them here on their site, and like I've said before, I'm a huge fan.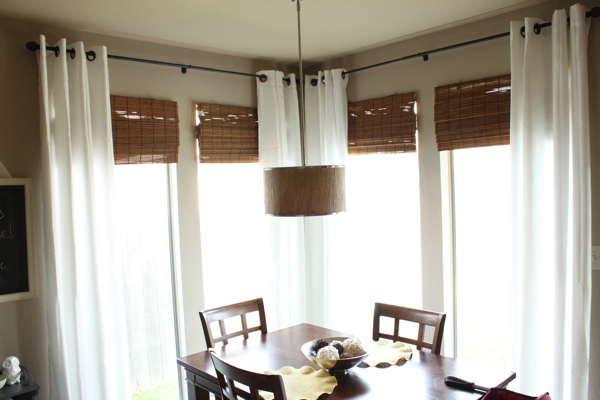 I ordered the chandelier from Overstock and you can read about it here.  I love it so much though. And at night it illuminates beautifully.  No more boo* light!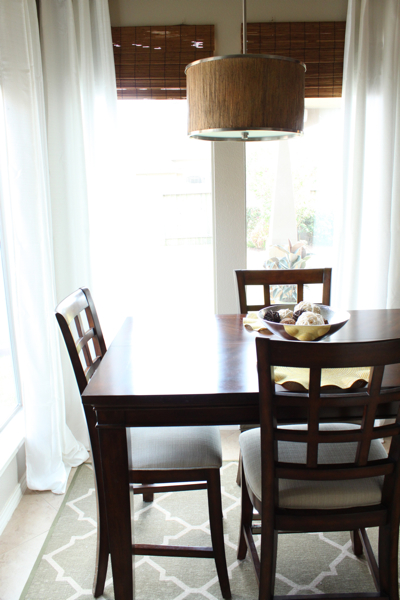 Yes, we like things off-centered around here. :)
And let's not forget the famous $17 rug…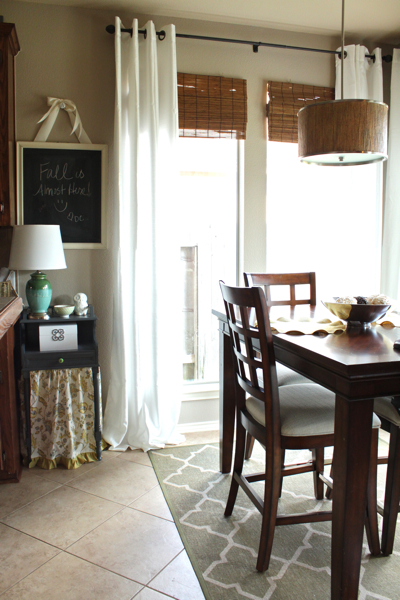 It looks pretty great in there huh?  Especially with my little grey table over there that got a makeover as well.  And yes, the chalkboard says "Fall is Almost Here."  Yippeee!!
And I also added the crown molding to our back door and I can't believe the difference it made.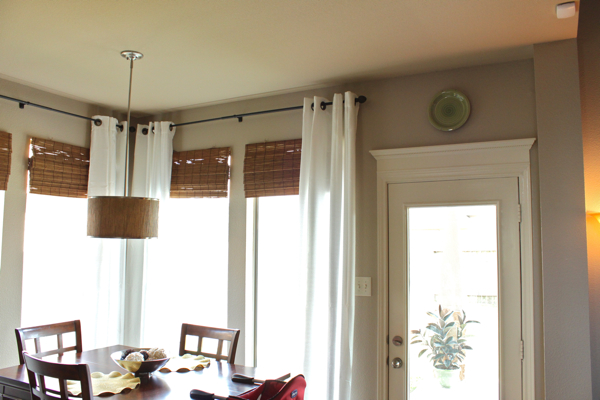 And another pic just because.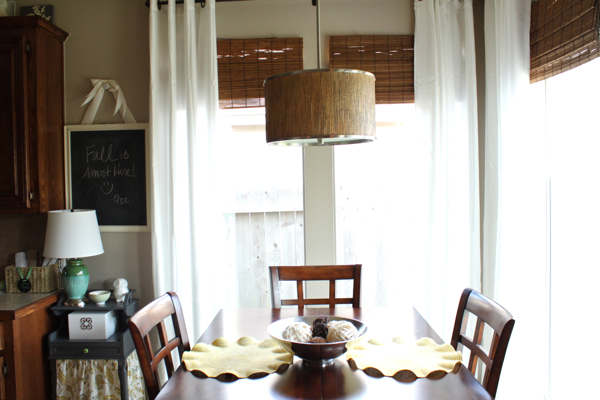 So what do you think?  I love it, and of course there are some other things I'd like to do in here.  Haha, it never ends huh?
Sharing this post at Sarah's Before and After Party, Between Naps on the Porch, Tatertots and Jello, Beneath My Heart and Tip Junkie.
Don't forget to enter the Black & Decker Steam Mop Giveaway here.
xxoo,
Decorchick!