A lot of people consider the bedroom a sanctuary where there should be nothing but a bed, nightstands, and lamps. But actually the bedroom can serve other purposes, like having a small little writing nook or office space in there too if you need it.  You may not have an extra room in your home to designate just for an office, but you might have a few extra square feet of space in your bedroom where a desk can go, yes?
We converted our dining room into an office and I still love that, but my husband wants his own little space in our bedroom to call his own.  We both share the office now, but mostly it's just me because he says my chair is uncomfortable. Humph. But anyway, I've been on the lookout for a small little desk to transform so we can put it in our room.  But I won't do that until we are done using the pack n play in there. ;)
So anyway, I did a little searching for some pretty bedrooms that have desks in them, and I hope you enjoy and hope it may give you some ideas!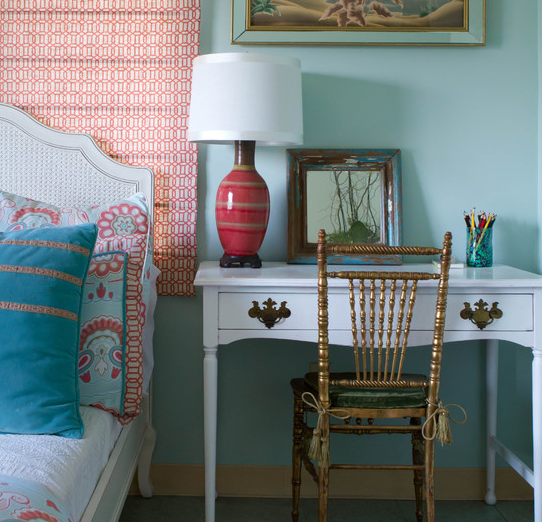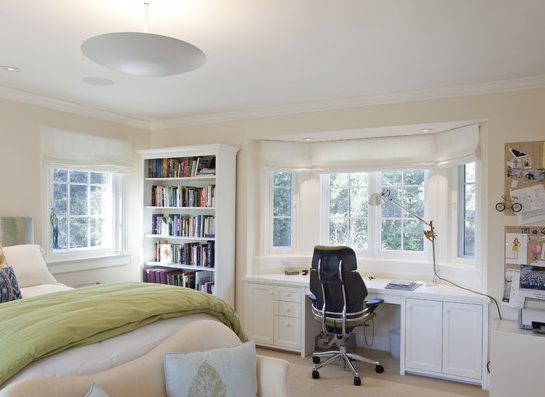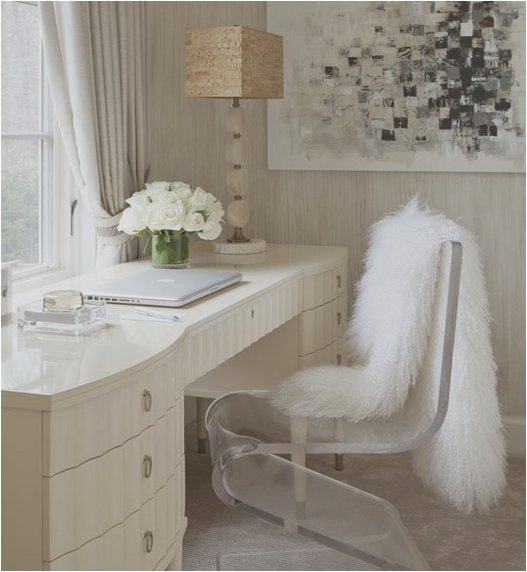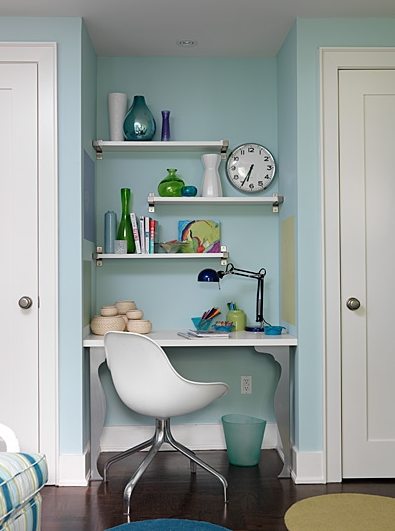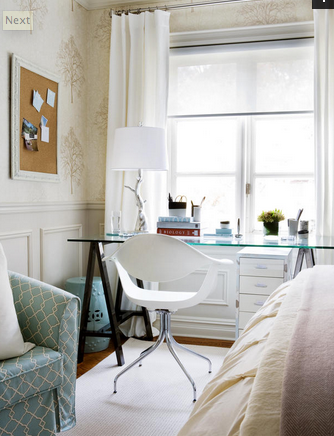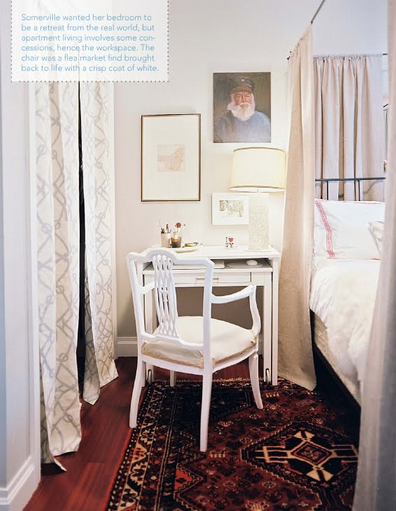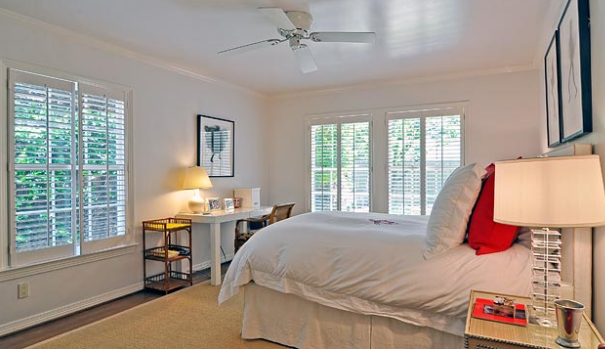 Aren't those bedrooms so pretty? So see, who says you can't have a desk in the bedroom?  I think these pictures prove that theory wrong. And sure a lot of big designers will put an office nook in a room they design, but that bedroom is usually HUGE–usually something not realistic so that's why I tried to find images that were normal sized bedrooms. :)
And I love how a few of them are using a small desk instead of where a nightstand would typically go.  I think that's a pretty brilliant idea and may try it myself one day!  Do any of you have a writing desk in your bedroom?  Or do you need one like us?
xxoo,
Decorchick!
__________________________________________________________________
Also find me on Facebook, Twitter, Pinterest, Google+, RSS and Instagram