Hey everyone hope you had a great weekend! We actually had a slight front come through giving us some gorgeous weather! Today I'm excited to show you all our little office in the bedroom. Remember I had mentioned this before last year and how we needed one and even wrote a post on pretty ways to have a desk in your bedroom. I am all for utilizing every inch of your home for whatever purpose you need it to serve. And since many homes don't have a dedicated office room or an extra room to spare, it's completely fine to make a little nook in your bedroom, which is exactly what I did.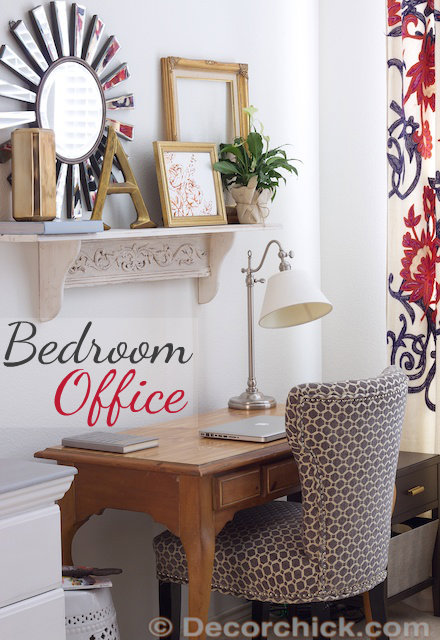 I just love it! And without it looking too "officy" I added a few pretty accessories on that shelf to display. Recognize that desk and shelf? Yes, those are the ones that I picked up while antique shopping a few weeks ago. I still haven't decided on a paint color for the desk yet or if I'm even going to paint it. I like the wood and not every piece of furniture you have needs to painted (or spray painted). :) Plus, we already have a lot going on in the room with our navy and coral color scheme with the navy accent wall, so I just want to live with the wood for a little while and not add too much color on this side of the room. Ya feel me?
I want to add that yes, we still do have our home office where the dining room used to be, but it's ended up being that we need 2 good work spaces with both of us working from home a lot of the time.
For the accessories on the shelf (it's actually kind of another fake mantel, yay!) I shopped the house for all of them and didn't buy a thing. The gold frames were garage sale items and everything else I've had for quite a while. That starburst mirror I got at Michael's a few years back around Christmas.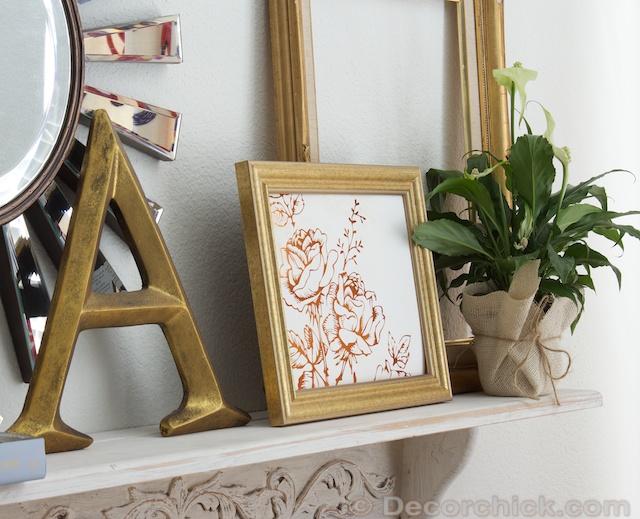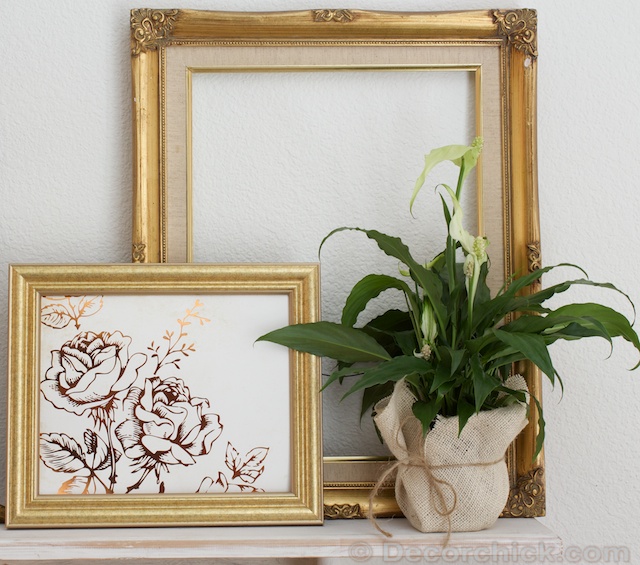 That framed "art" is just a piece of pretty cardstock paper. :)
I did buy a little side table at Target because we needed one. And it hides all of the cords which you can't see. ;)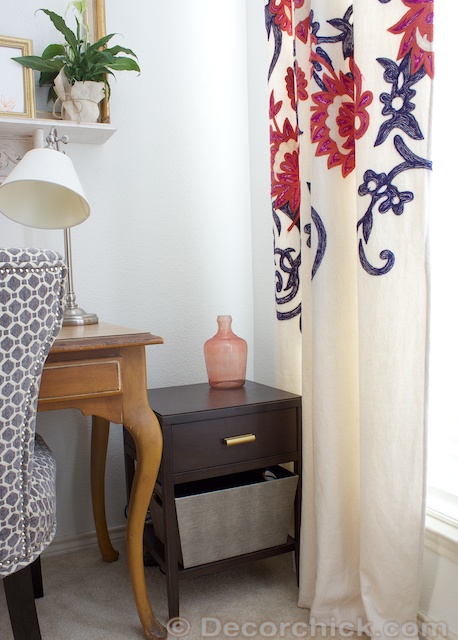 Those curtains are from Anthropologie (had them when I redid our master again) but not sure if they still have them.
Here are a few more shots for you. I stole that chair from the little kitchen built-in desk for the time being until I can find the right one to put in our room.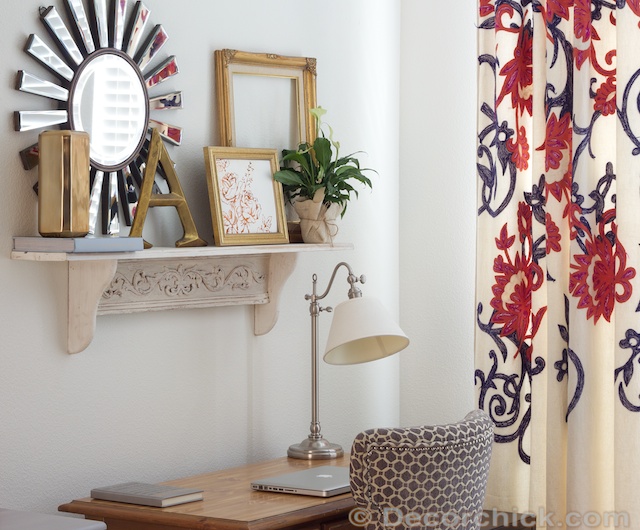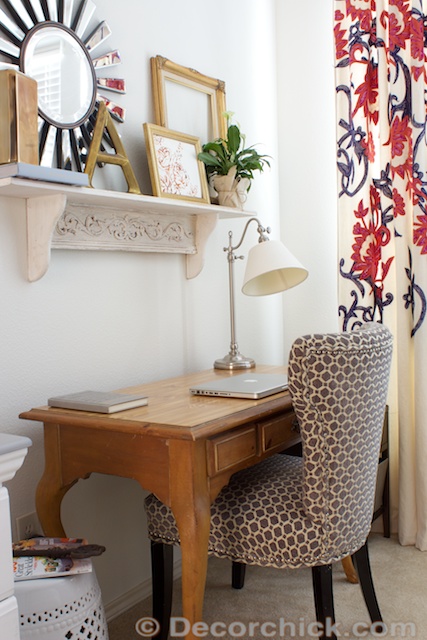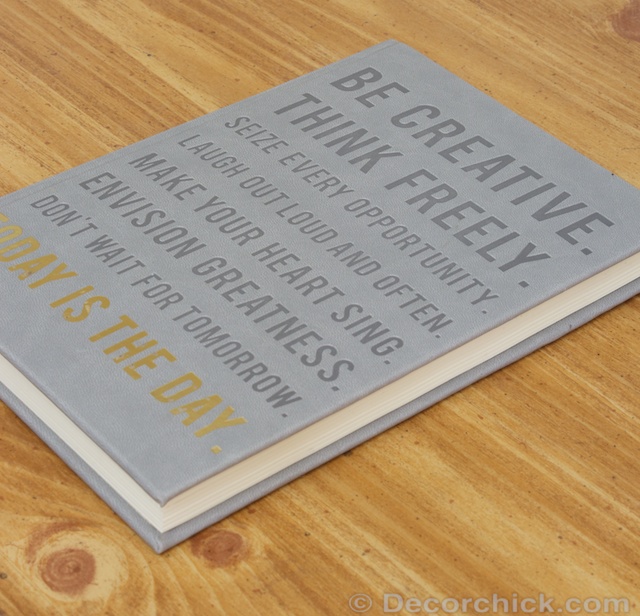 And that's our little home office in the bedroom! What do you think? It has been SO handy to have in here and we both really enjoy it. And I still didn't know what to do on that side of the room when I redid it earlier this year (because we had the pack in play in there for a changing table until recently), so this little desk and shelf and all of the accessories just kind of fell into place. Love when that happens.
Do you need something like this in your room too? I'll confess my husband has pretty much taken it over but I still try and claim it on occasion. ;)
P.S.-I'm happy to say I finally have my project gallery pages up and running! You can also view them by hovering over the project gallery tab in my main nav menu and a drop down menu will come up. Any project I've done will be there and is nice and organized by category so you can find things easily. Be sure and check out the seasonal decor gallery as well for all holiday categories. Fall and Christmas are coming up yay!!
xxoo,
Decorchick!
Let's Connect!