You all will never guess that the items I'm about to show you are all Better Homes and Gardens products from Walmart. It's true. I had the pleasure a few weeks ago to head out to the Better Homes and Gardens headquarters in Iowa, and it was SO fun. Iowa is a beautiful place and I want to go back!
Getting to tour the BHG headquarters was such an honor and a dream come true. I mean, we were right there at their ginormous building, right where all the action happens. It's where their employees work of course, but it's also where all of the photo shoots for the magazines are done. We even saw their prop room and taste kitchen, where all of the recipes are made and tasted before they are published. What a fun job that would be!
So as you can imagine, it was a pretty inspiring place to be. Listening to the designers give us their tips and tricks and seeing it live in action, was incredible!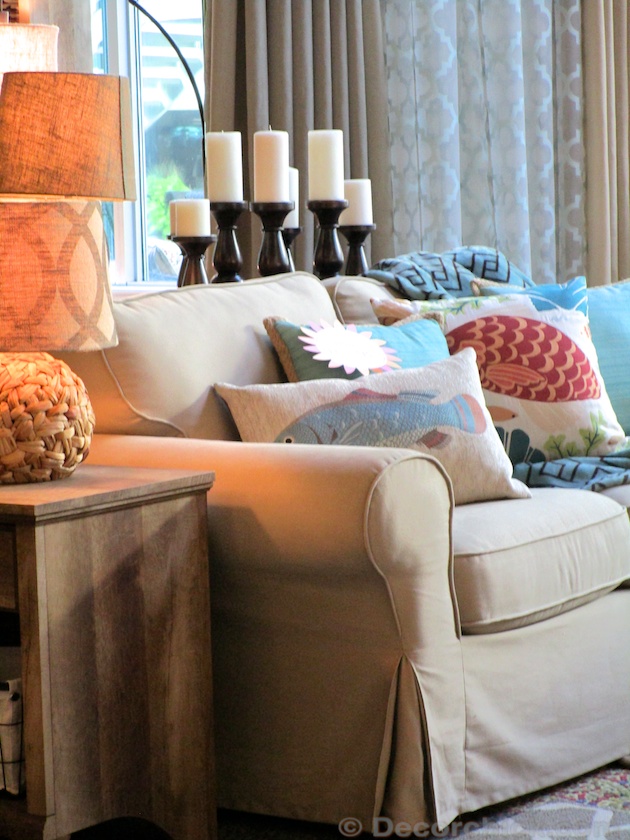 Yep, that's Walmart. Remember, everything you see in this post will be BHG products from Walmart. They are either out now, or coming out in the Fall or Spring.
This bedspread was so pretty too.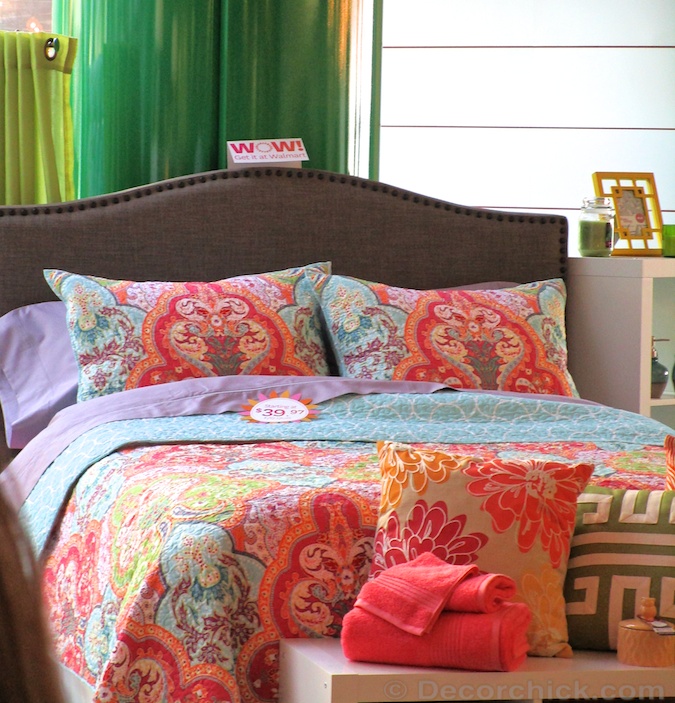 And yes, only $39.97!
I'm telling you, BHG Walmart has really stepped it up with their items.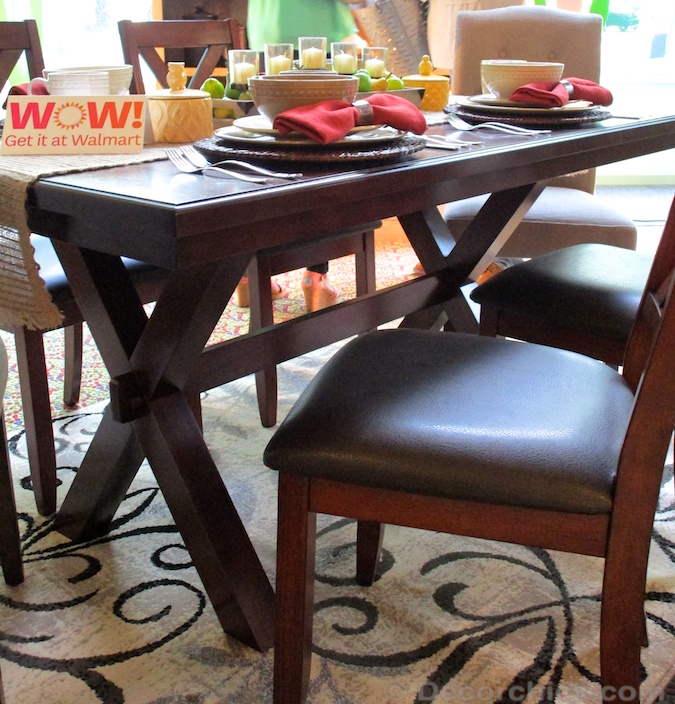 That X table was so pretty, and their table setting and dishes were beautiful too.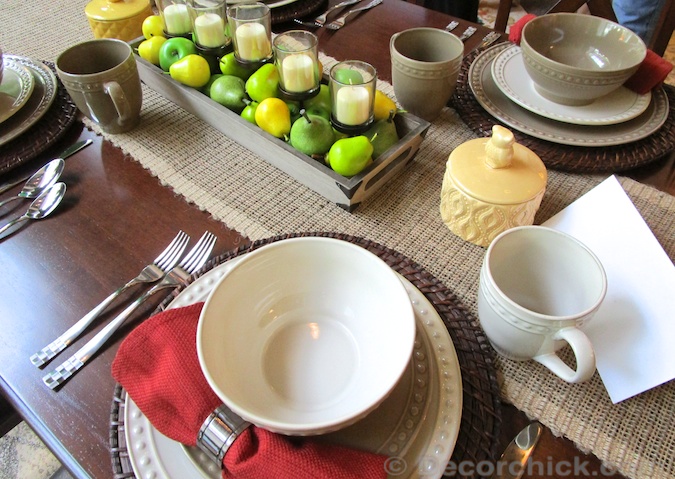 Here's a fun Christmas table that I thought was super cute too.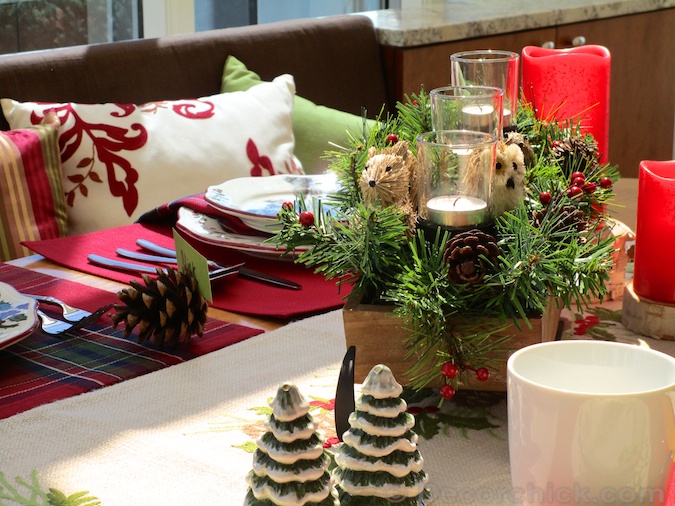 I mean, really, would you ever guess those were BHG products at Walmart?
I had lots of fun in their kitchen.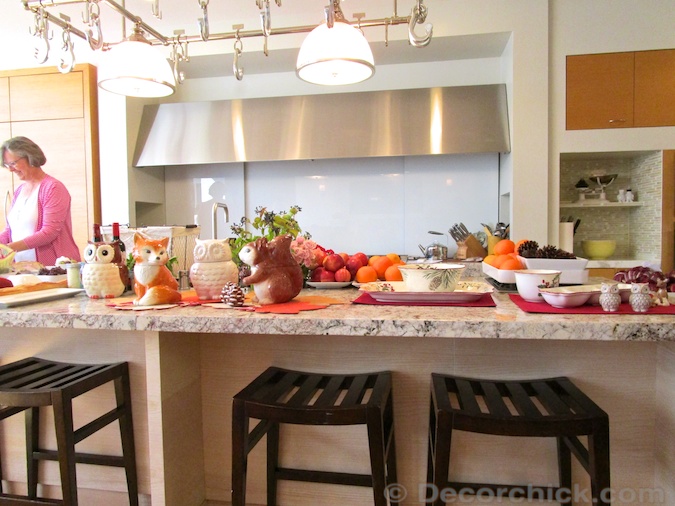 Listening to Nancy teaching us simple ways to create seasonal centerpieces was SO cool. And she made it so effortless. And affordable.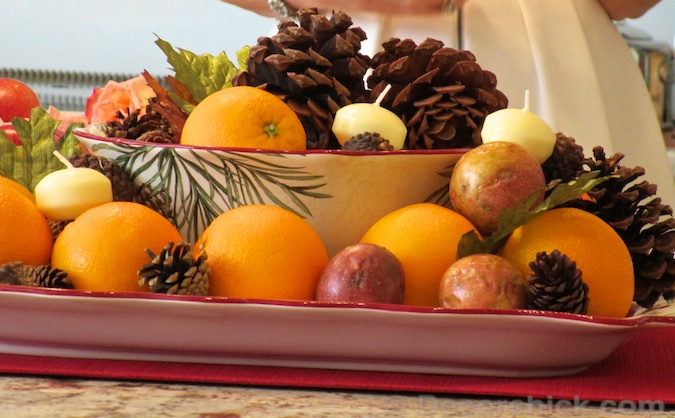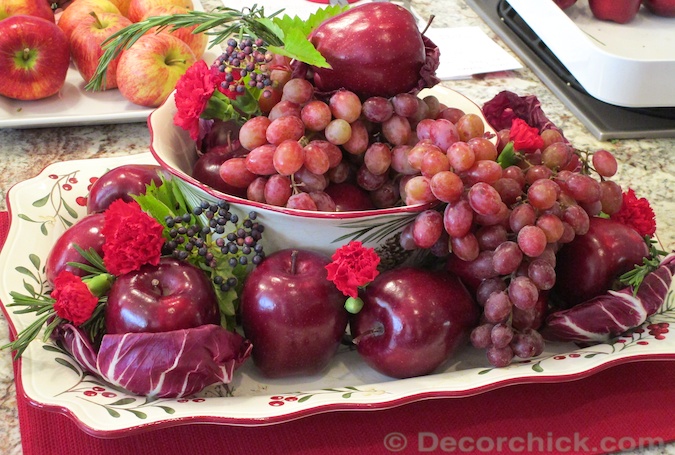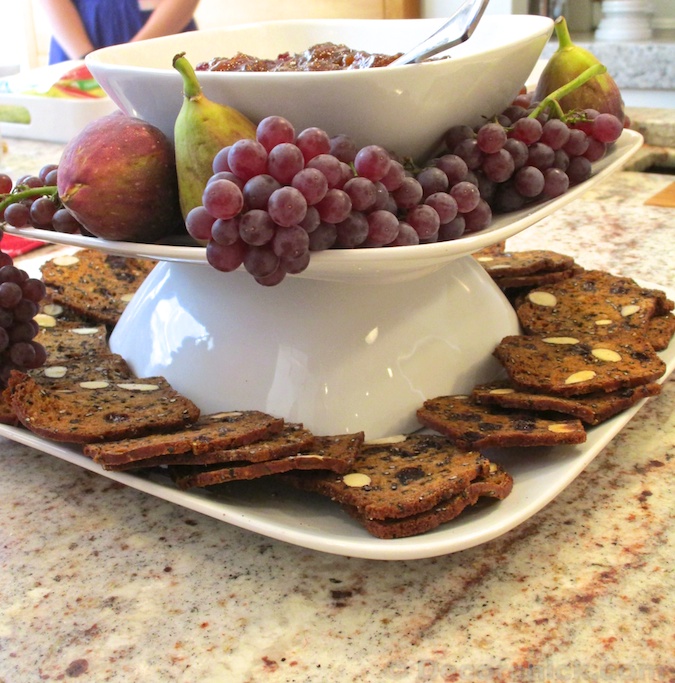 Aren't those beautiful? I definitely will be getting that big Christmas platter and bowl! And probably will copy those arrangements. :)
We walked around the studios too where they have rooms set up to shoot. I loved these.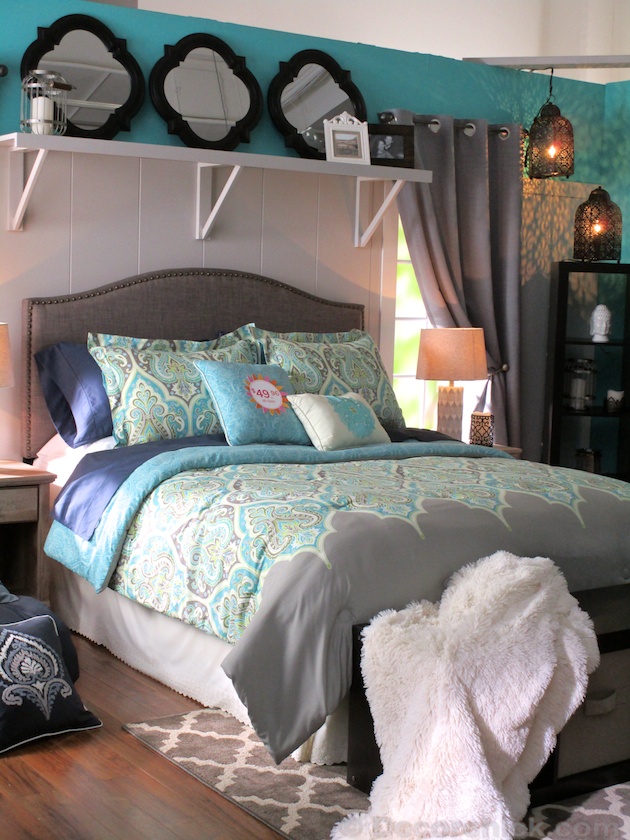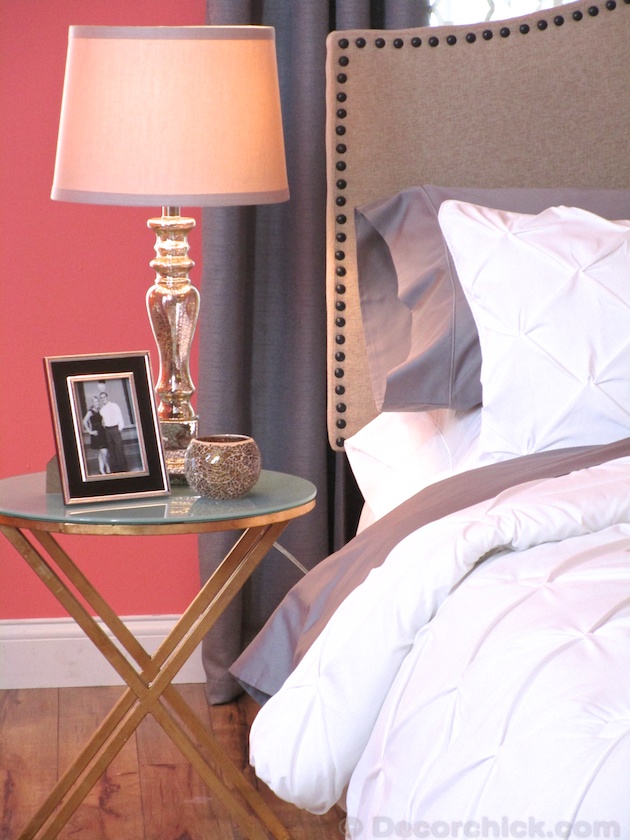 Yep, Walmart! :)
I love how they are bringing so much style to their product line, at such affordable prices. I mean really, who doesn't go to Walmart?
Their test garden was beautiful too.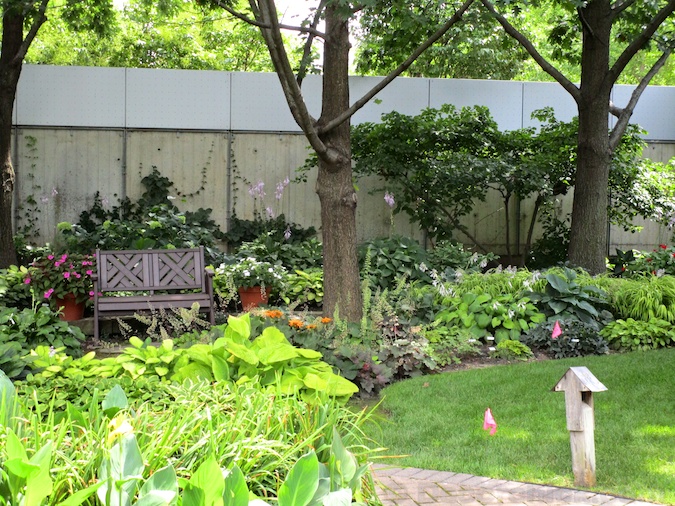 And this gazebo thing they make for grills is super cool. Now no one has an excuse not to grill if it's raining.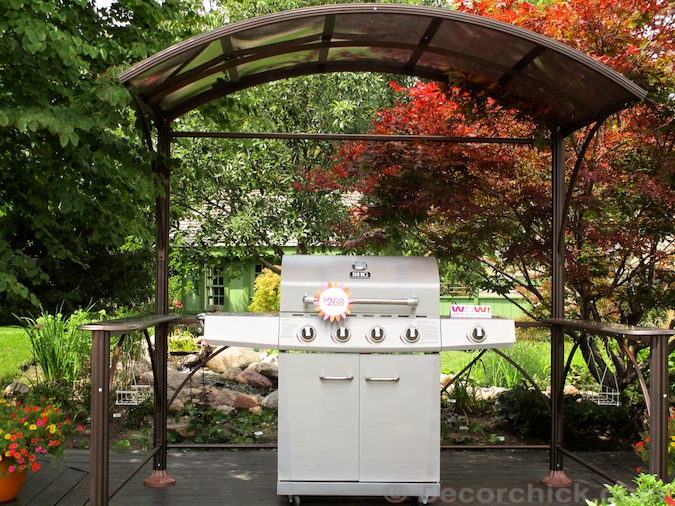 We ended the night at the Iowa state fair!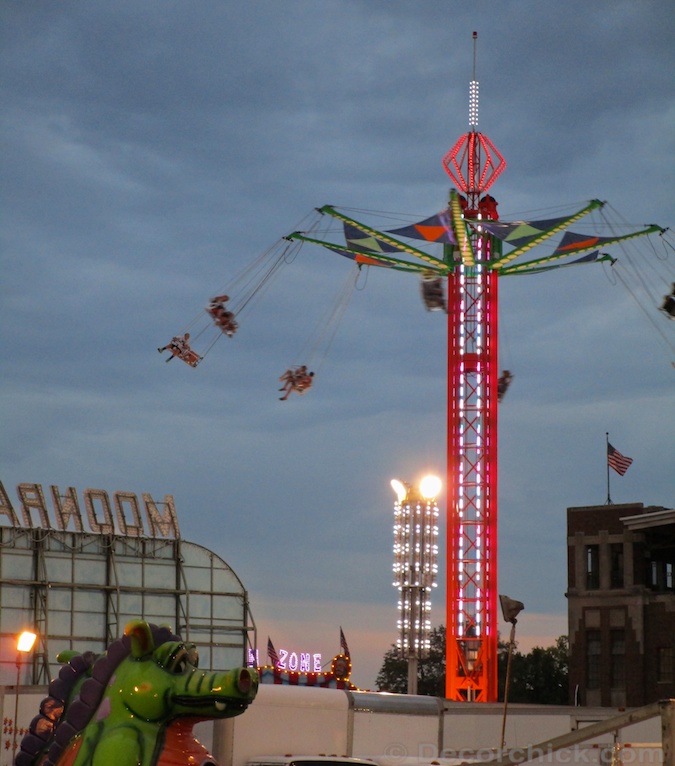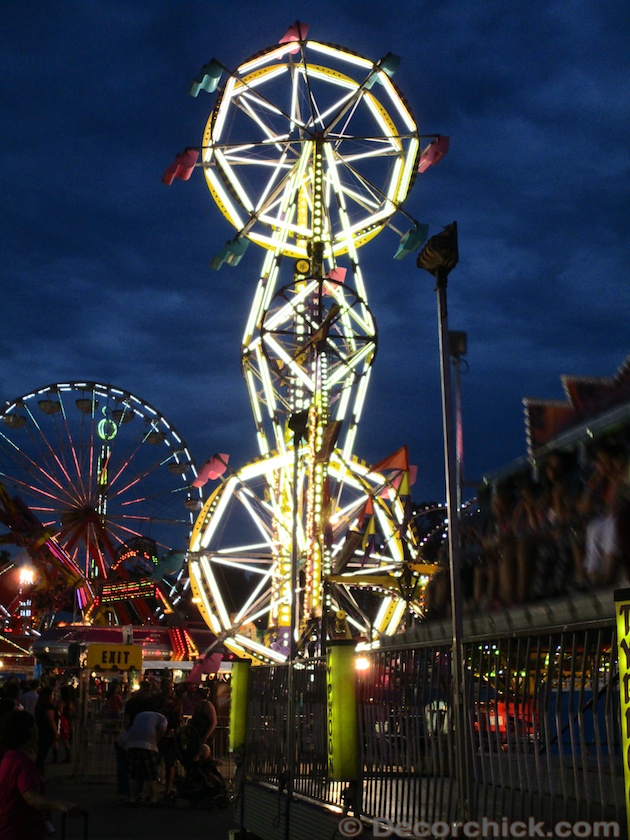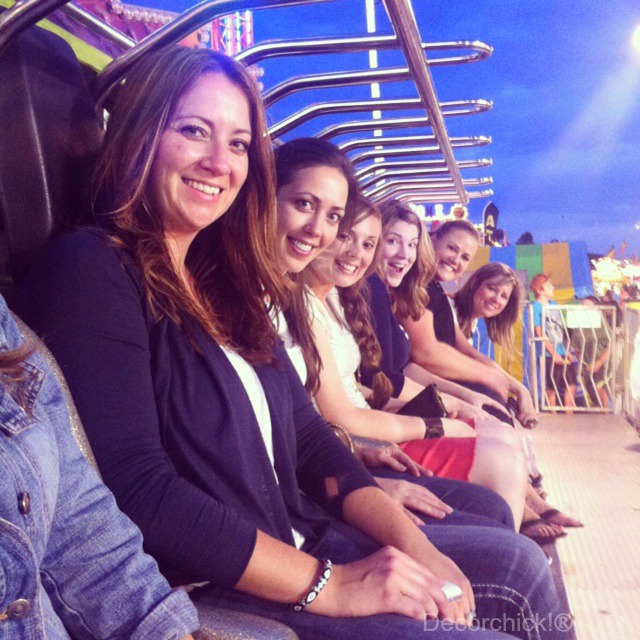 And oh my gosh y'all. I thought we were going to die. Several times. Luckily we didn't. I haven't screamed like that since I was probably 6 or 7. Good times though. :)
So over the next year I'll be sharing more ideas with you all on BHG products at Walmart and I'm thrilled about that! Remember, style doesn't have to cost a fortune, so that's why I'm especially happy to team up with them so show off their items. You'll love them!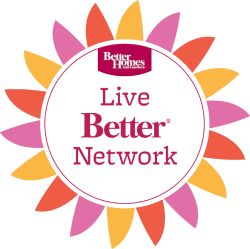 Be sure and follow BHG Walmart on Pinterest, Facebook, Instagram, and Twitter to get their latest ideas and inspiration too.
So what were some of your favorite items I showed you in this post? Are you surprised they are ALL from Walmart?
xxoo,
Decorchick!®
Disclosure: I received compensation from  BHG at Walmart for my time and participation in the BHG Live Better Network. Random thoughts, opinions and musings are of course always mine.