*Update* – Click here for the tutorial.
Looks much better painted, yes? :)
And a few more shots…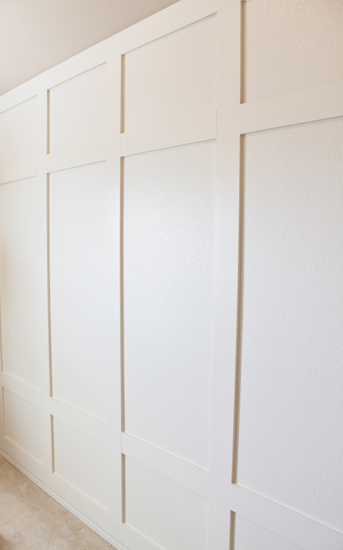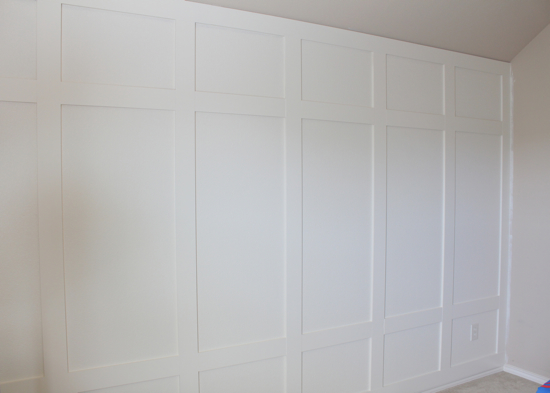 And one of my favorite parts of the wall is this.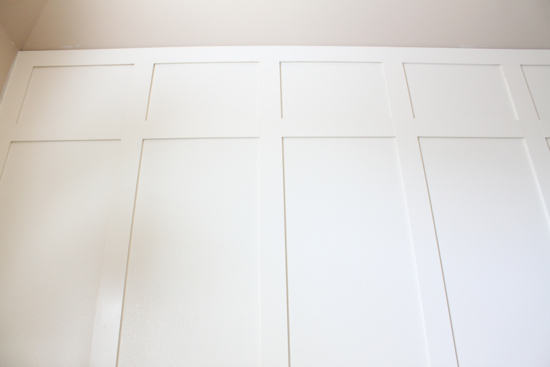 No matter where you look, the wall makes crosses!  I didn't even realize that until I was painting.  But I think that's super cool. It's a very holy wall. :)
The room is coming along nicely–just have to accessorize and get a few more things.  Can't wait to show you all the new color on the walls!
*Update* – Click here for the tutorial on how to create the paneled wall.
And don't forget to get those molding, and moulding projects ready to link up on Wednesday ok?  I'll put the post up at 7:00 a.m. central time.  Here's the button for you again, and can't wait to see all of your hard work! :)
Linking this post to Tip Junkie.
xxoo,
Decorchick!