There's just something about Alabama. We were on vacation last week and got back earlier this week. We had a wonderful time, like we always do. It's nice to get away from the hustle and bustle and flat land of Houston, and see beautiful greenery and hills. Like, real hills. If we ever move, it'd likely be to Alabama where sweet tea is abundant and lightning bugs light up the summer skies.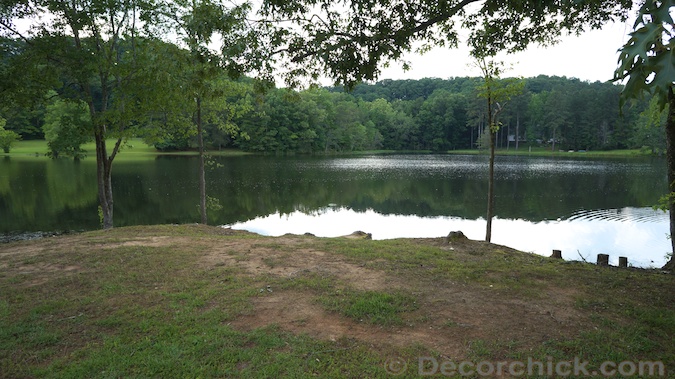 It's really JUST so pretty there. And everyone is so nice. And we have family there.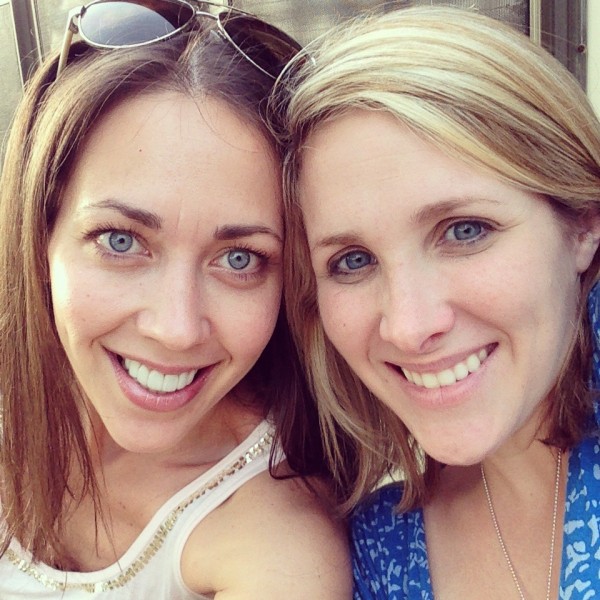 That's my cousin Rachael who I am very close with, and she's also expecting baby #2 in September! Me and Rachael are a lot alike, which can be bad at times. Haha. But she's my best friend and love her dearly!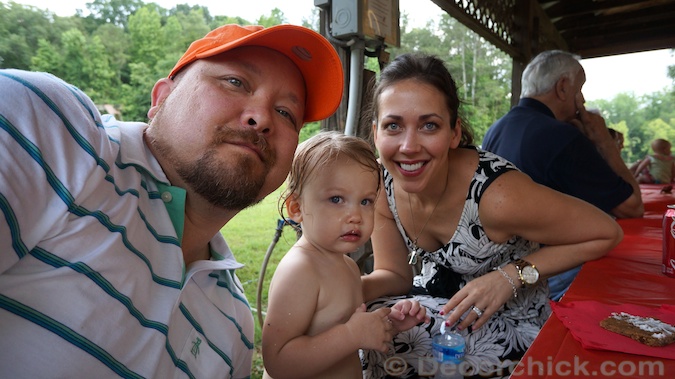 Her little girl who is the same age as Ellie had her birthday party while we were there.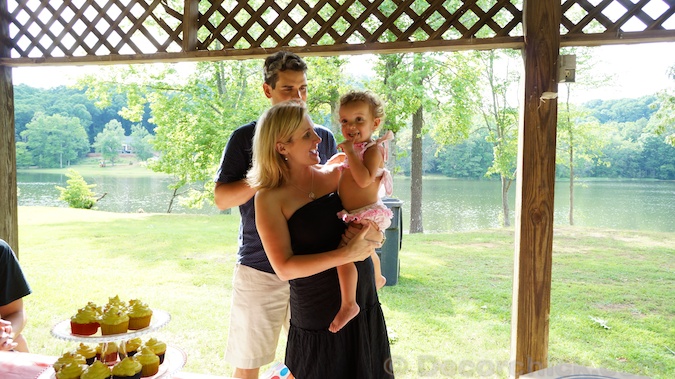 Here is us with our grandmother.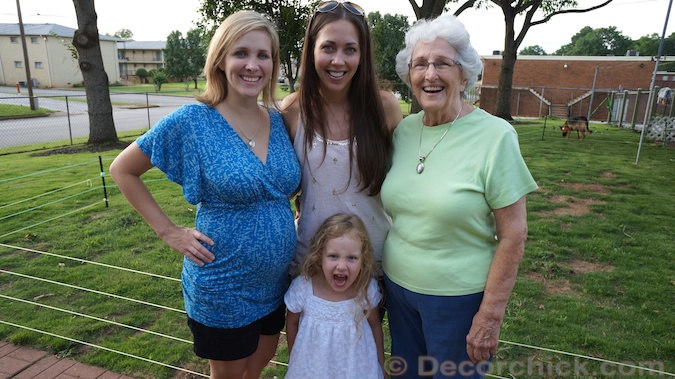 with Emma making her best monster face. :)
But if you recall, this is the same grandmother who makes the famous caramel cake.
I indulged and it was wonderful. And would you believe she is 87 now? #truestory
We all had a shrimp boil at her house one night too with the whole family.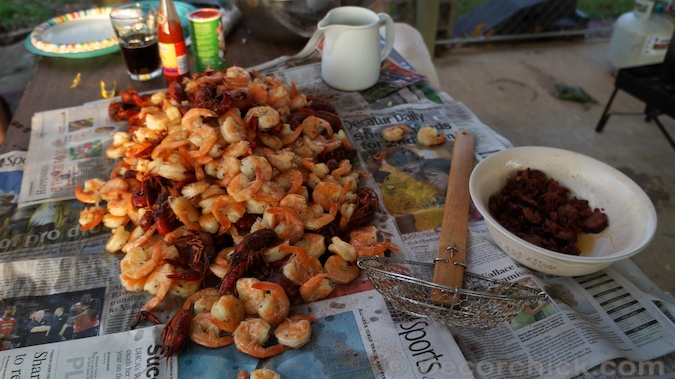 Shrimp and crawfish? Yes please!
Here are some handsome men of the family.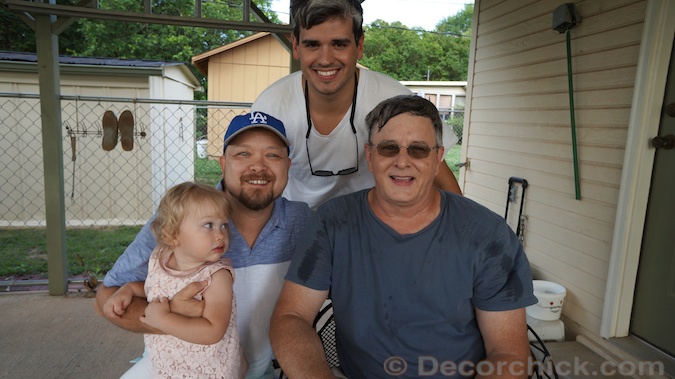 That's my husband, Ellie, uncle Randy and Ben (Rachael's hubby).
And me and uncle Randy.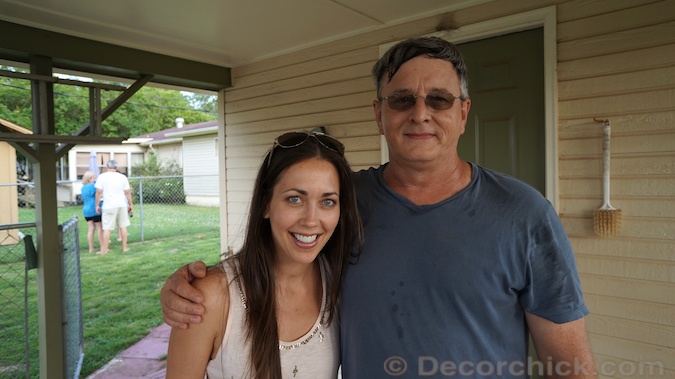 Emma got really attached to him. It was so sweet.
The kids had a wonderful time playing together. And doing yoga together.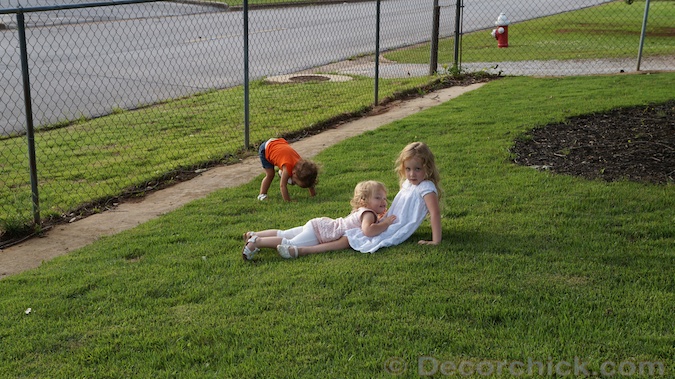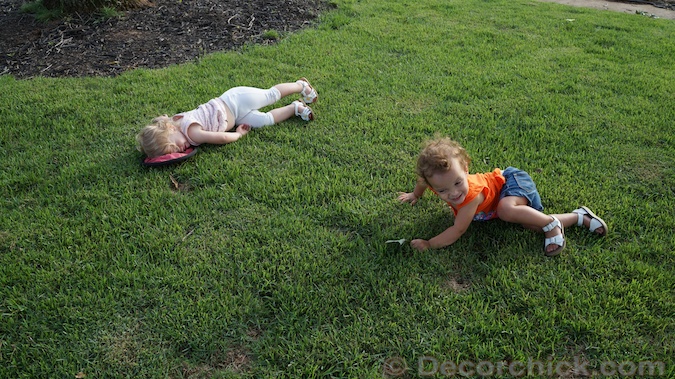 Ellie likes to pretend she's asleep wherever she goes. Silly girl.
Then when the night wound down, the girls had a little sweet ipad talk.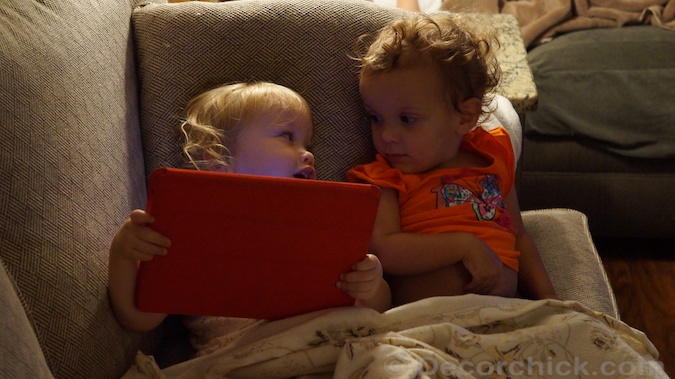 We got to stay with my other best friend, Myra from My Blessed Life during our visit in Alabama. It was so fun! I love her dearly too, and her family.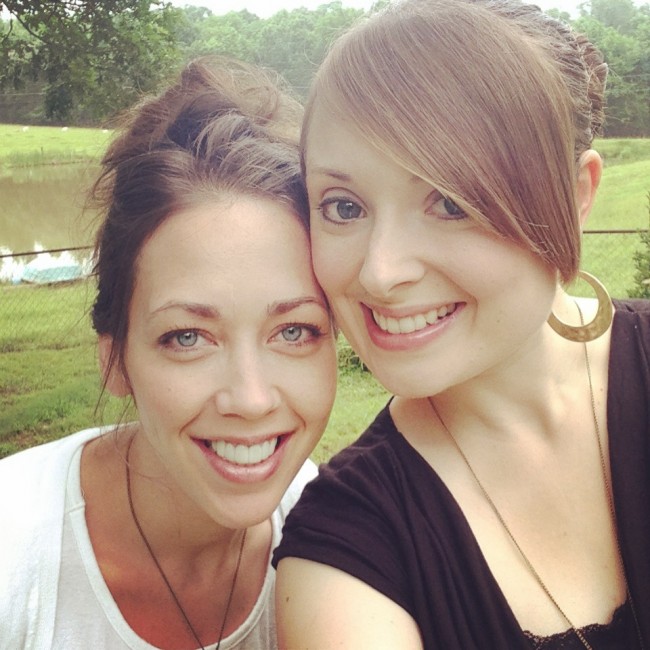 Please excuse my puffy eyes. I had been crying as it was our last day here and was sad to leave. :( But did you know me and Myra met at a blogging conference over 3 years ago and that's what has formed our friendship? God is so good.
It's a blessing that our kids and her kids are friends now too.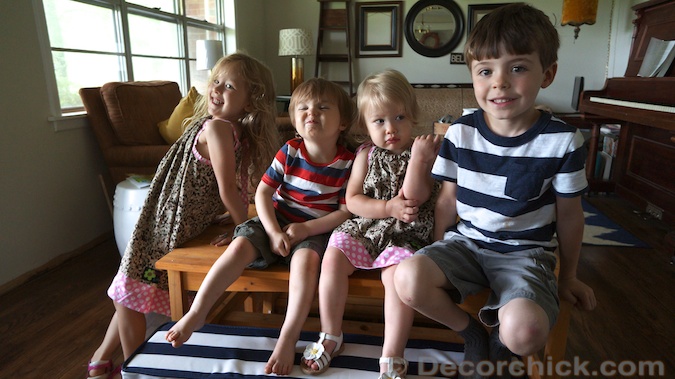 Again, this was our last day and glad I got another picture with grandma with our girls.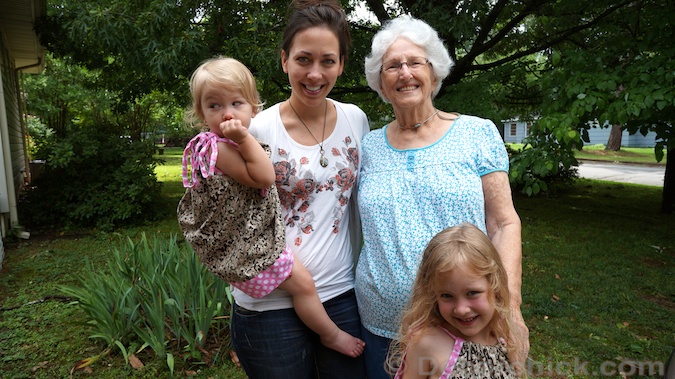 And my husband with grandma…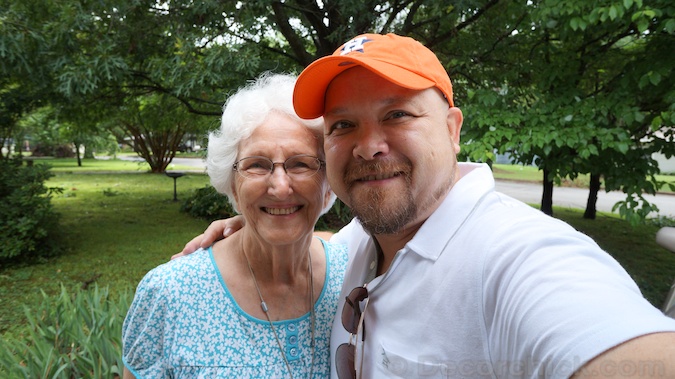 And on our plane ride home.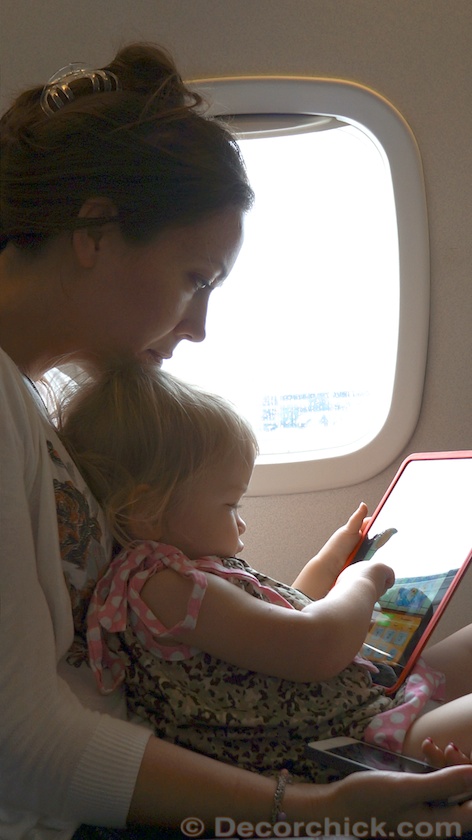 It's always good to be back home, but, there's just something about Alabama…
xxoo,
Decorchick!