*Insert big sigh while humming along to that little diddy*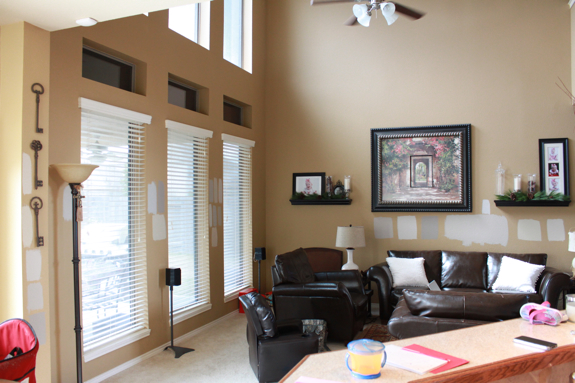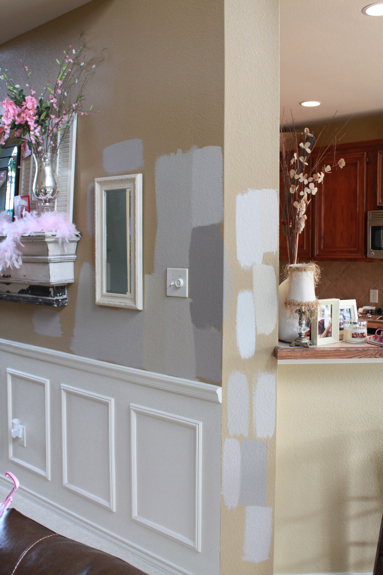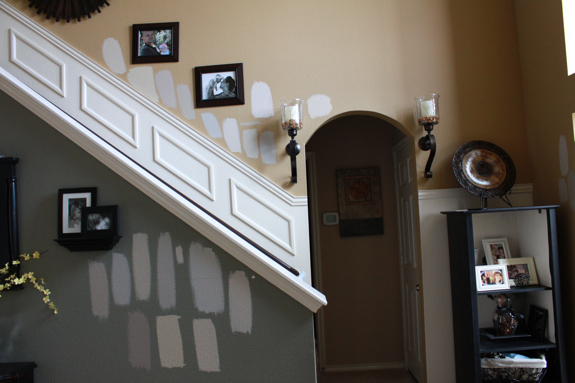 I started second guessing my decision on the Balanced Beige once I painted some bigger swatches of it. It wasn't looking as warm as I'd like, and on some walls there was a faint blue tint when the sun would shine on it. I loved it on some walls, but others I didn't love as much.
I think I have tested about 8 more colors than when I last posted about painting. I'm not even going to mention any of the colors that obviously don't work and are purpley-blue. Gah!
So today we are still going to talk about Balanced Beige and a new one…SW Windsor Greige. I really like this one.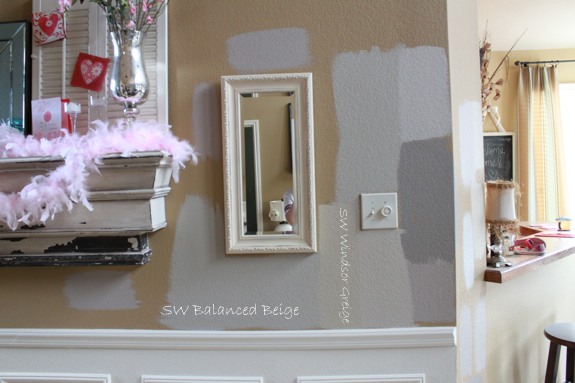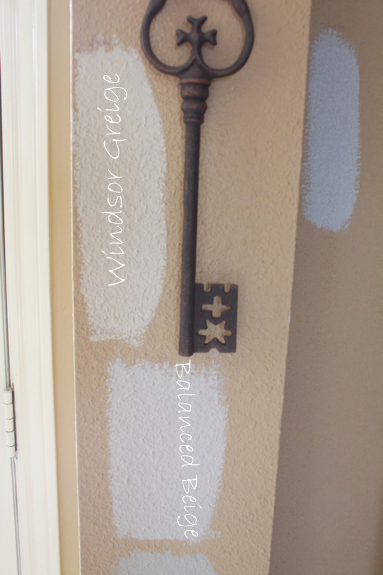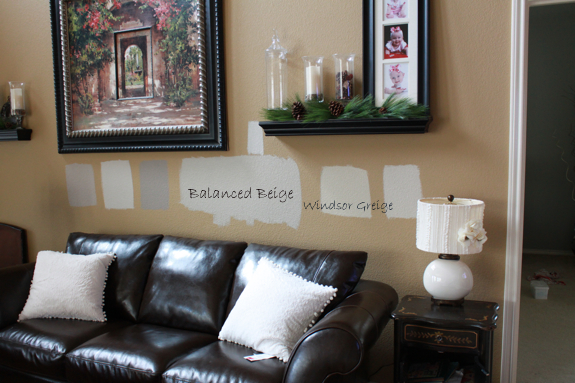 See how the Balanced Beige can take a blue tint on certain walls, especially up next to the Windsor Greige?
Sorry to keep talking about my painting woes. I just really want to get this right as this is a big project. Maybe I'm just freaking out because this will be a big change going from dark, to light and neutral? Maybe I'm worried neutral is boring, even though I know that is so not true.  But I think the Windsor Greige might be a little more me.
So, which do you like better…
SW Balanced Beige or
SW Windsor Greige
Does the WG still look grey to you, just with a little more brown undertone? On the walls where the sun hits when it turns blueish sometimes with BB, should I paint those walls a different shade?  Humor me, please.
If I could get the paint right, I could start on everything else. I know what this room looks like in my head and it's fabulous! :) And thank you to everyone who chimed in on the last paint post and gave some recommendations and input. I did try a few but they didn't work. :(
xxoo,
Decorchick!