I'm so happy to write and share this recap with you all.  I know all you have heard from a lot of bloggers the past few months is Snap, Snap, SNAP!  But there is good reason for that, because the conference was just amazing.  And I would consider myself to be a picky conference goer, even though I've only been to 1 other one that I wasn't too thrilled with.  But what makes a good conference are the people behind the scenes who put it together I think.  And I must say, those Utah girls are the nicest people you will ever meet.
I was honored to be a speaker at the Discovering and Defining Your Style session, and with a rockstar panel.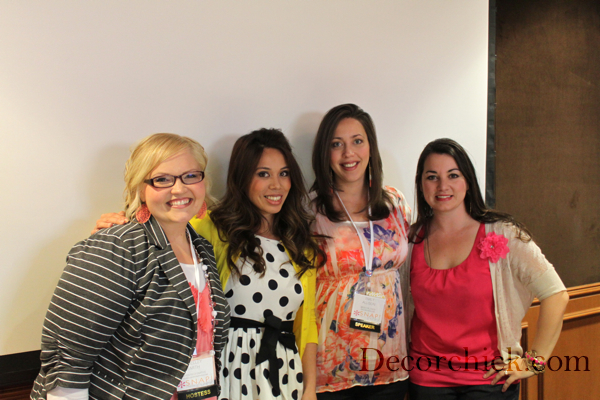 Shelley@House of Smiths, Ana-White , Me, and Kate@Centsational Girl.
It was terrifying and thrilling to speak in front of a bunch of other gals, but I made it and actually enjoyed it!  It was my first time doing any public speaking, and just so you know, I dropped public speaking 3 times in college and never took it again.  :)
My roomie was Brittany whom I've met before, and she was great and is an awesome friend.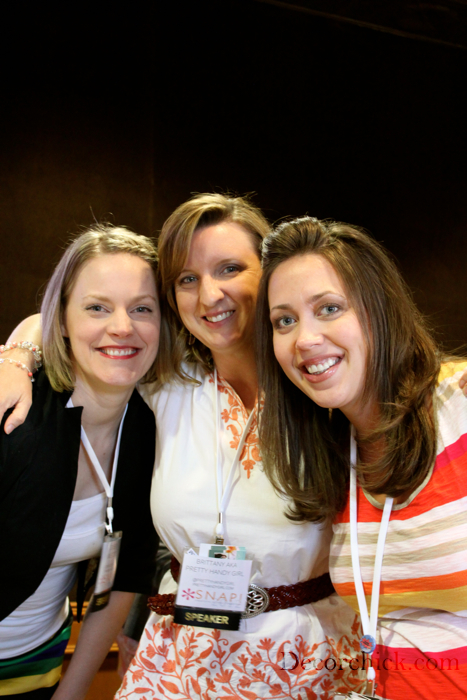 That's Cassity from Remodelaholic who is so awesome, Brittany, and me.
Oh, the location where we stayed (Thanksgiving Point) was beautiful.  I hope to go back to Utah one day when I have more time and explore.  But wherever we walked there were tulips and more tulips.  It was gorgeous!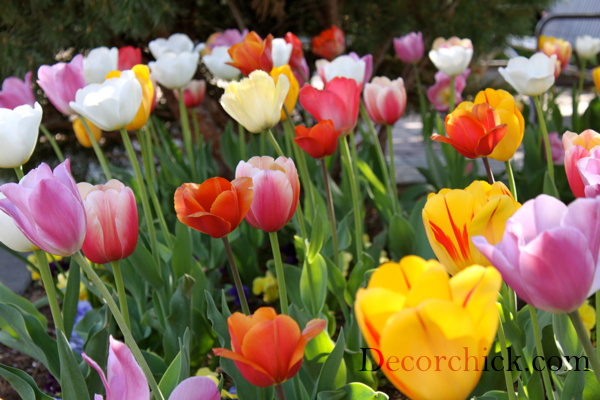 Mountains were right outside our door too but I didn't snap a decent shot of them. Shame on me.
I met and saw so many wonderful people so I'll just start posting the photos.  Some I've met before and some I just talk to online and on the phone so it's nice to finally meet in person! :)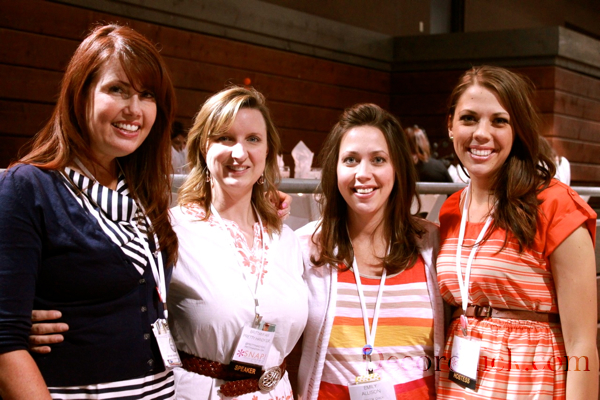 Jen@Tatertots and Jello, Brittany@Pretty Handy Girl, Me, and Mandi@Vintage Revivals.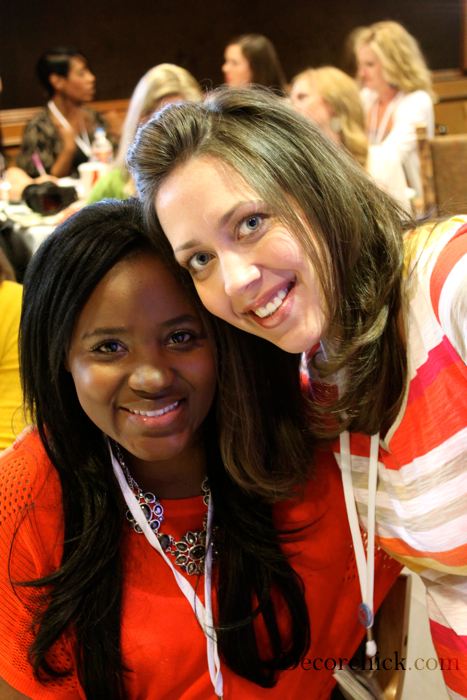 Destiny@A Place For Us and me.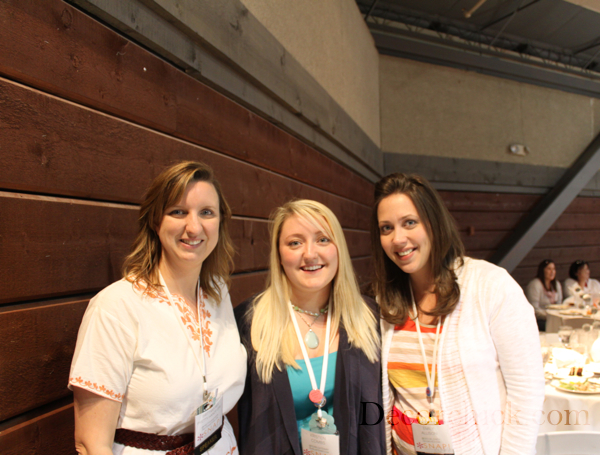 Brittany, Kristina@Pearl Gateway, and me.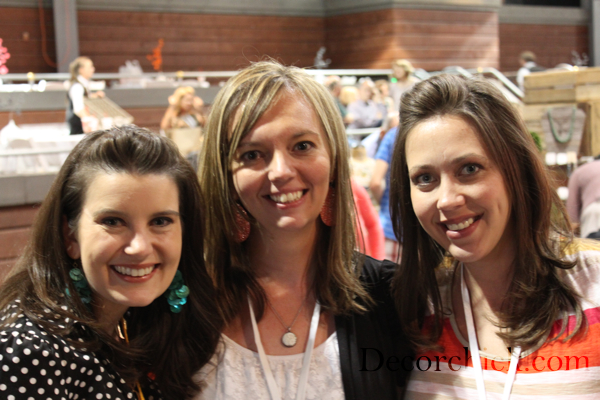 Amy@Positively Splendid, Kari@UCreate, and me.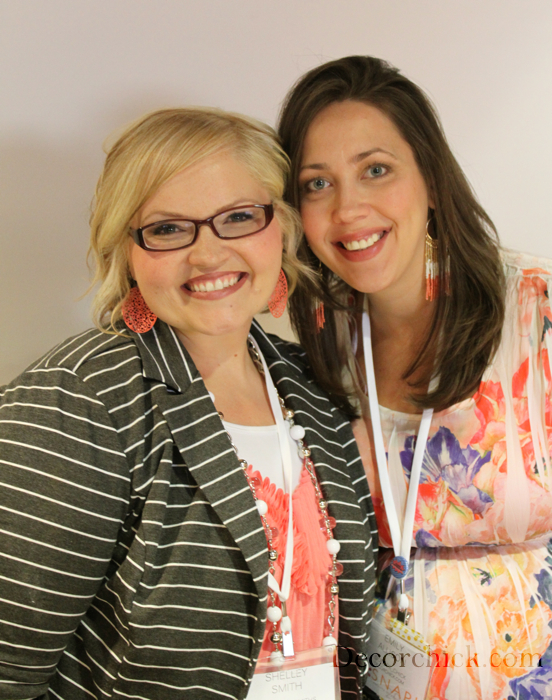 Shelley and me.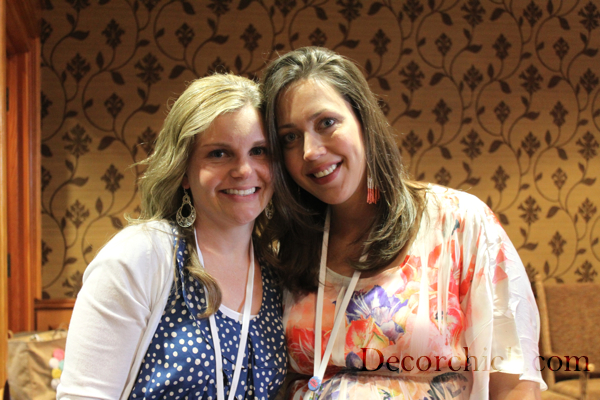 Tam@Sew Dang Cute and yea, me again.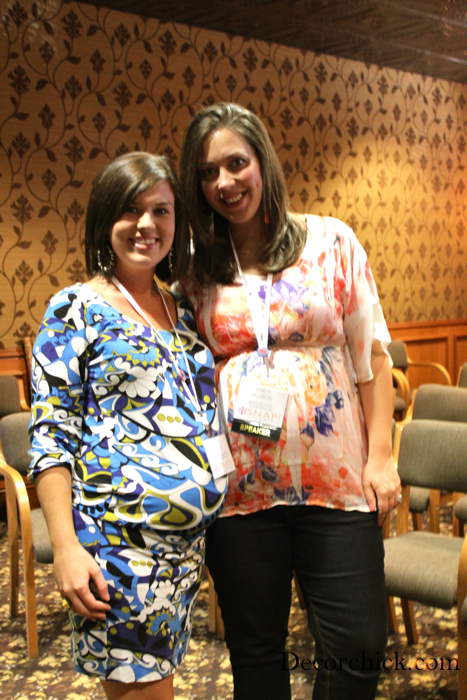 Natalie@Johnny in a Dress and me. P.S.-Don't skinny pregnant people make you mad? Natalie was too cute to hate though. :)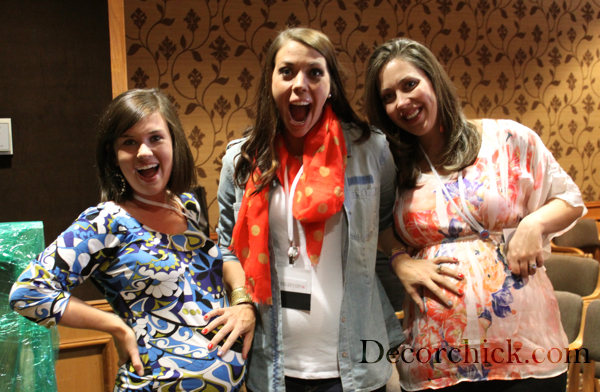 (then crazy Mandi had to touch our bellies for good luck) :)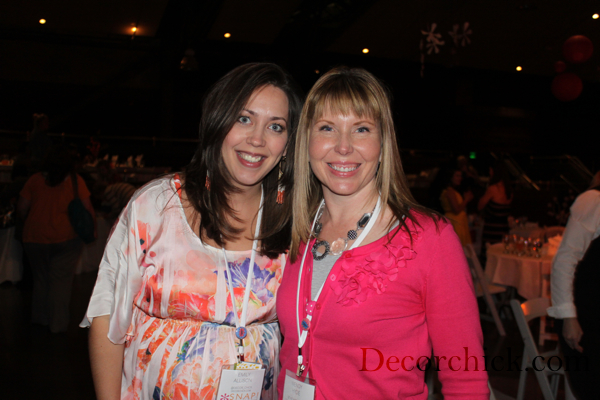 Me and Wendy from The Shabby Nest.
Then came the dance party on the last night of the conference.  Um, this was so fun and hilarious.  I loved snapping photos of people gettin' jiggy with it.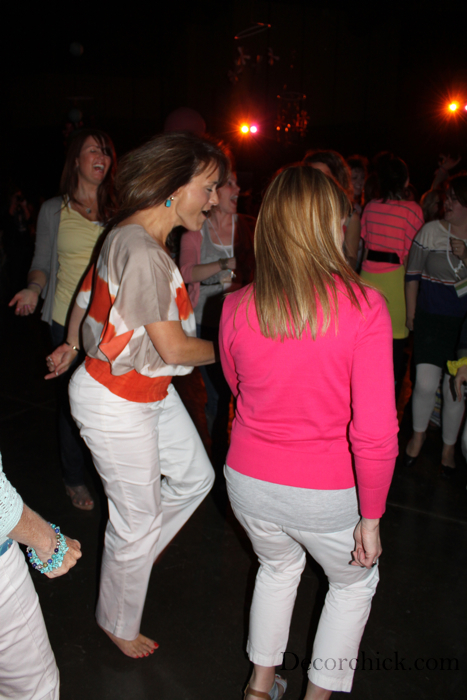 Traci from Beneath My Heart showing everyone what's up.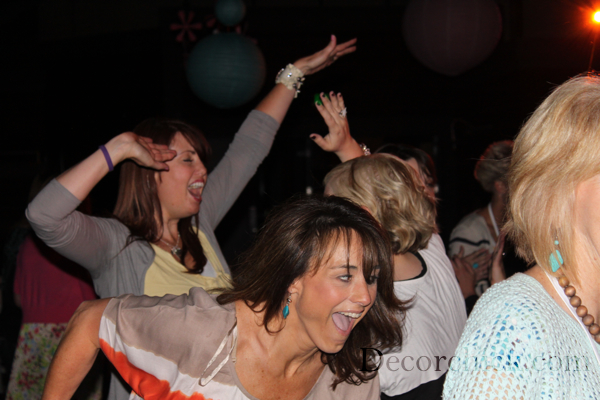 Gosh I love this picture!!  Traci is a riot and can really bust a move. I'm serious. And I love how in the moment Jen is in the background. Haha!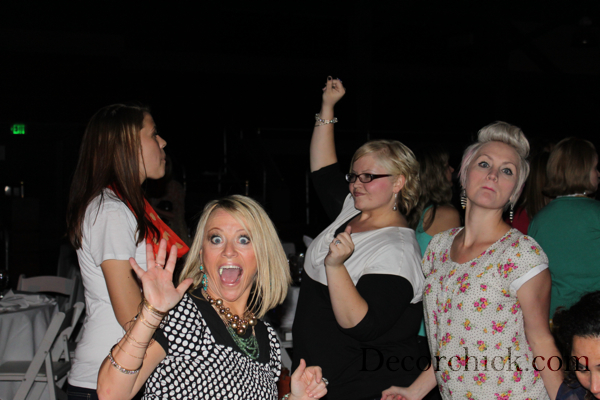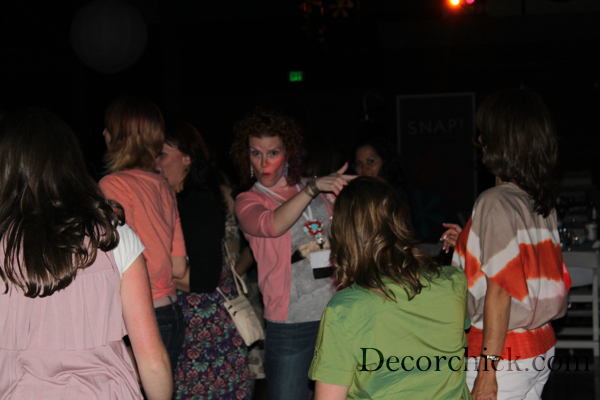 Beckie@Infarrantly Creative gettin' down too.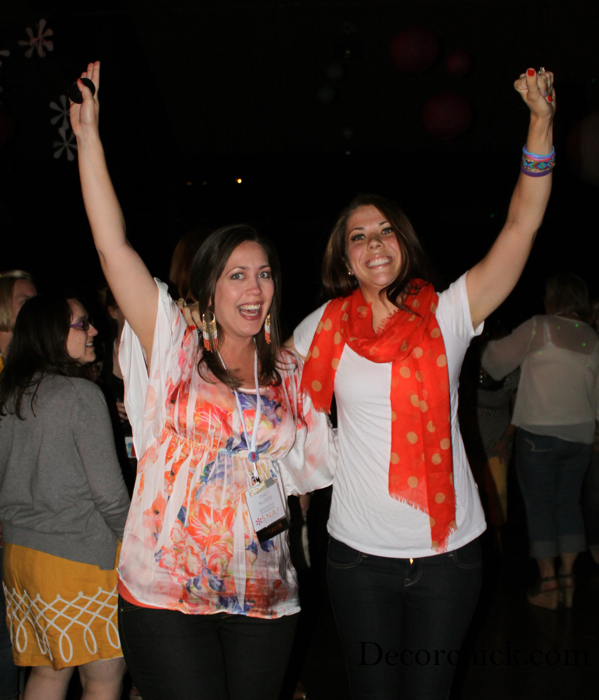 That was me acting like I was dancing with Mandi, but I really wasn't.  You can tell by the scary expression on my face.
And then I was also honored to be sponsored by Apartment Guide and network with other bloggers while at the conference.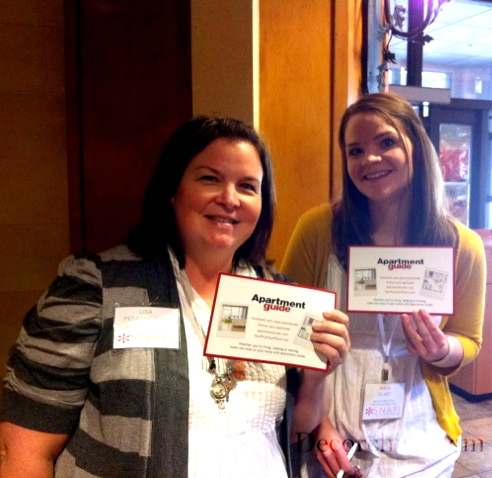 Lisa@Pennington Point and Anna@Take The Side Street.
I passed out cards to bloggers I think would be good candidates for working with Apartment Guide and that was fun too! Everyone was really interested and excited about the possible opportunity.  I explained to them the work I have done with Apartment Guide in the past, different campaigns I have participated in, and what was expected from me etc.  I can't wait to see what's in store for these bloggers and working with Apartment Guide!  And if you think you would be a good fit, you can email me your info and I'll pass it along too.
Also, remember that whether you're living, looking or moving, ApartmentGuide offers how-to tips for making the most of your space on a budget.  And do you need some more inspiration?  Read this fun article about What Your Bedroom Wall Color Says About You and how to Decorate on a Dime.
"Like" Apartment Guide on Facebook at Facebook.com/apartmentguide, follow them on Twitter @AptGuide and "circle" them on Google+ for real-time tips and updates on making the most of your space.
Want to know a few other awesome things that made SNAP so amazing?  The food was delicious and we had "fancy" dinners!;  the venue wasn't huge where you would get lost and not ever see anyone; the sessions that I attended were great; the swag bags–oh my these were out of this world; easy access to sponsor booths; everyone was together all day long, including dinner; the market when we shopped and supported our favorite handmade businesses; and again, the people.  The sweet, sweet people behind SNAP! and all of the amazing ladies that attended.
It gets sad leaving conferences because these are people that are your friends and you know you would hang out with in real life if they lived in the same city as you.  But the reality is that most people live on the other side of the country or at least several states away.  I sure hope they have this conference next year because I am so going again.  I can't believe it was their 1st year!
xxoo,
Decorchick!