I know I showed you all our mantle during our Fall home tour a few weeks ago, but I am particular, and like to have my seasonal mantels in one post so you and me can refer back to them more easily in the future, so here it is again! Our simple Fall mantel decorated with Golds and Bronze. :)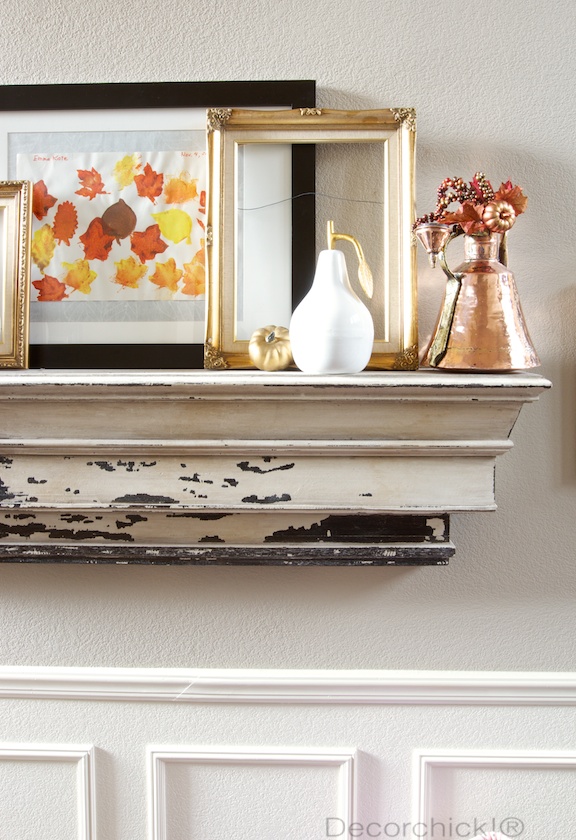 I mostly used what I had around the house, just stole from other areas. This year I chose the focal point to be one of Emma's old pieces of artwork, because the colors just work so good with what I already had going on in the living room.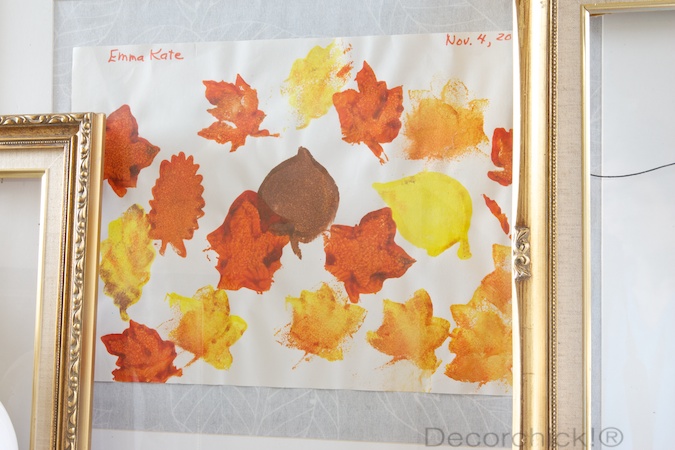 Then I just layered a few old gold frames that were thrifted or from the antique store…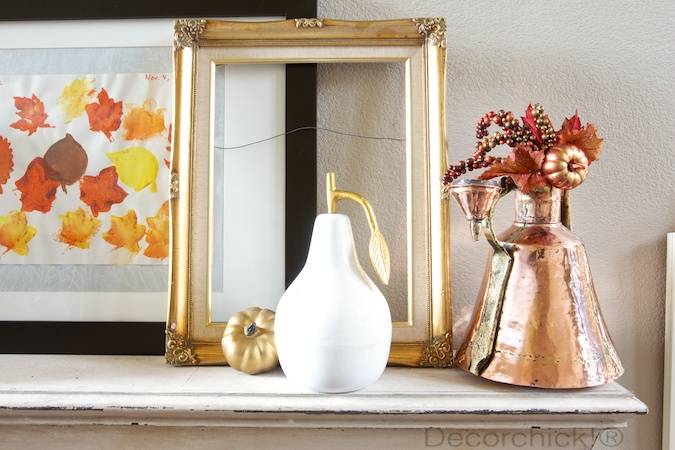 I really really love those copper pitcher things I found at Homegoods.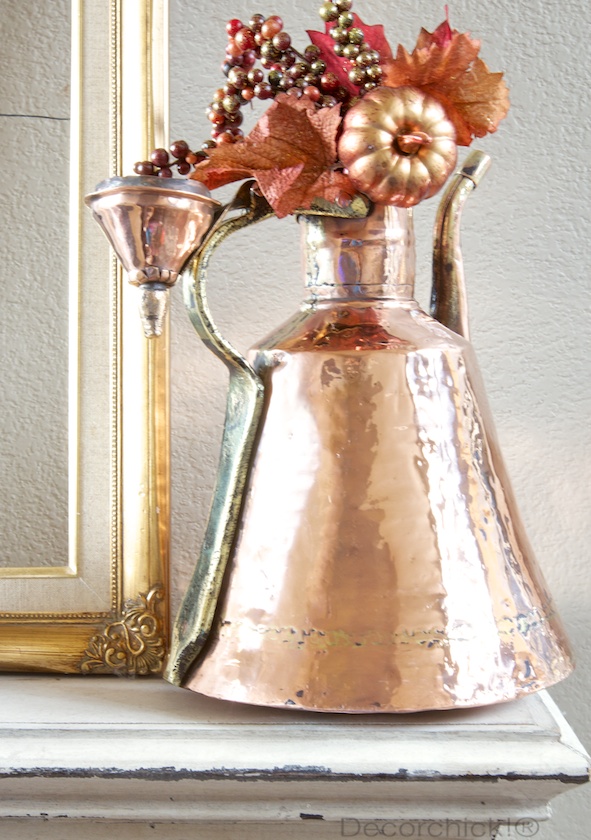 Here are a few more shots with everything on the mantel. It is very simple, and I wanted something different this year.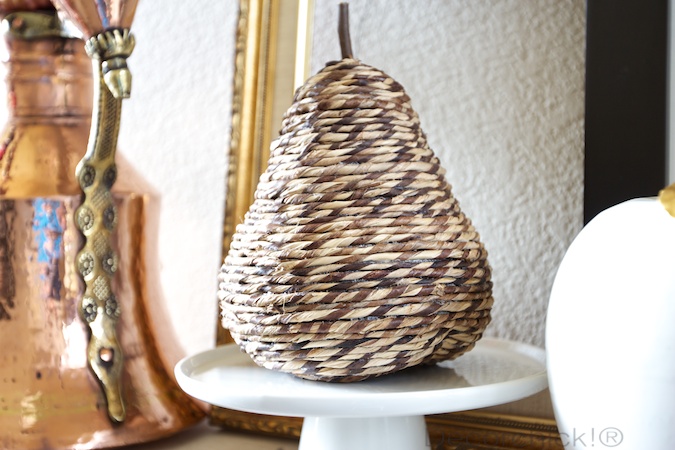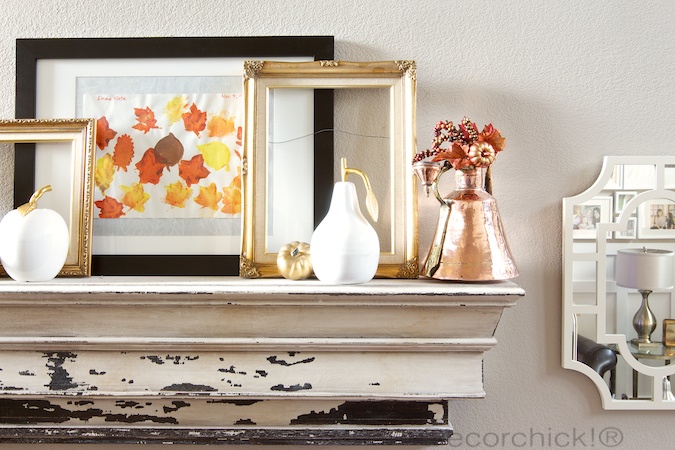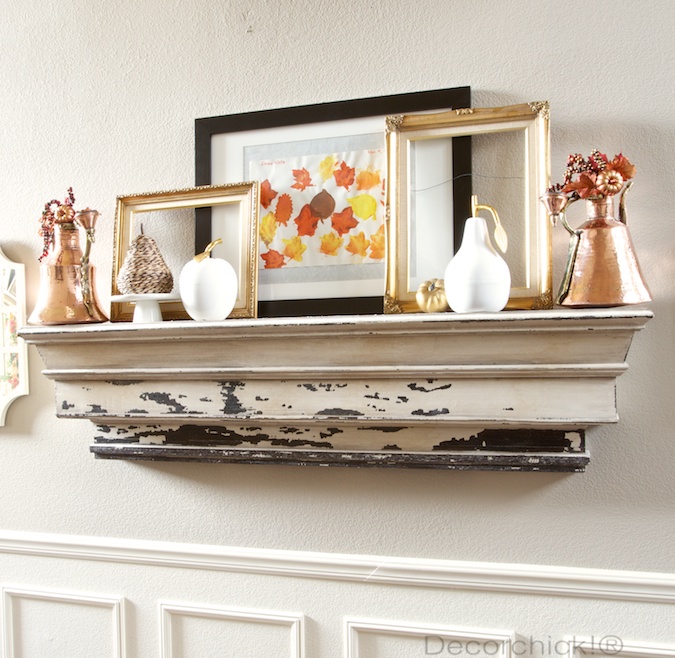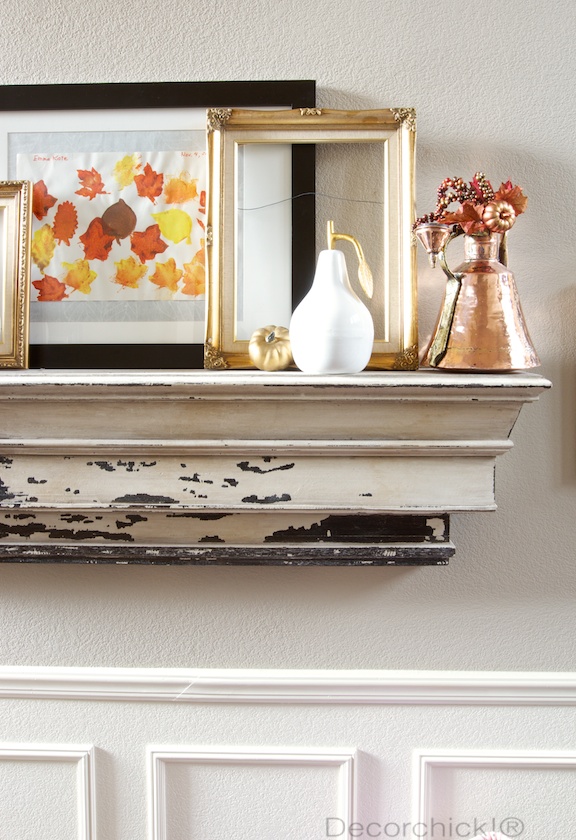 I really love it though. The colors, the simplicity, and how a lot of the items can be transitioned into other holidays if I decide to go that route.
So that's our mantel for this year! If you are new here, the mantel, or actually the ledge that I use as a mantel, is about 4 years old now that we got at the Pottery Barn Outlet. :)
Thanks for checking in, and if you are like, "why is she showing that again?!" just know it's so I can have it archived by itself and not get lost in the home tours. :)
Happy Fall y'all! And you can check out the rest of our Fall home here.
xxoo,
Decorchick!®