That may not be the most exciting title you've ever seen, but trust me, it's exciting. Why? Because I replaced a regular light switch in our hallway with a Lutron Maestro Occupancy Sensor dimmer switch! Why is this exciting? Because it's hands free and we don't have to physically turn on the lights anymore! When we walk in the hallway it detects motion and turns on like magic.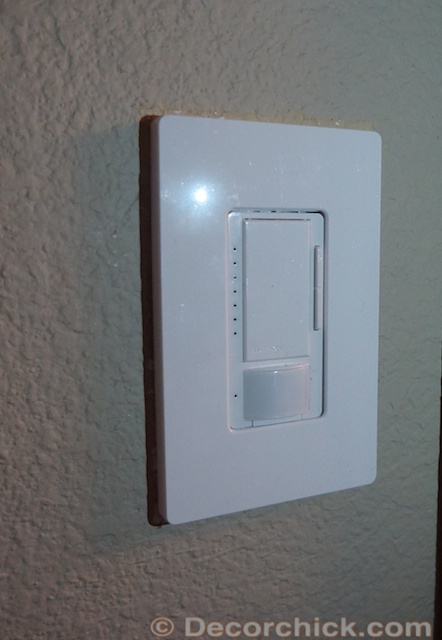 You know what's annoying? When we are constantly asking (or yelling) who left the lights on and then being bummed that there's no telling how long the light really was on for and how much electricity was wasted. But now my friends we don't have that issue because the light turns on and off by itself. I was so giddy about this after we installed it that I kept going back in the hallway to make it turn on again. The other great thing? We don't have to go turn on the hallway light for our kids when they need to get back there or use the potty (right by that hallway) anymore. Super bonus.
We have the dimmer switch which is awesome and slowly fades out when it turns off. You can also program the switch to turn off after a certain amount of minutes with no activity.
Installation was really easy and my husband did that while I took a few photos. Always be sure and turn off the electricity to the particular area you are working in before doing electrical work. Safety first. :)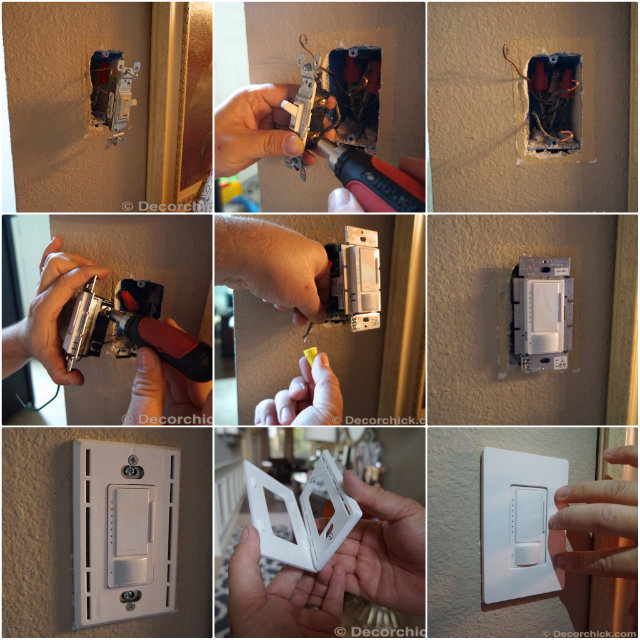 You can also watch this video on how to change out your switches for the sensor switches.
The sensor switches work with most light bulbs too. Here's an updated list of all bulbs they work with.
They are running a special promotion too if you wanted to change your life with some new switches:
25% off Maestro occupancy/vacancy sensor dimmers and switches* on LutronStore.com PLUS one free Claro single-gang wallplate ($4.90 suggested list price) with each qualifying item
Promo Code: wholeftthelightson
Code expiration date: Sunday, Oct. 6, 2013
I'll be doing a follow up post next month with how this new sensor dimmer has worked for us and how we are nicer people now that we don't have to keep asking yelling who left the lights on! I absolutely cannot wait to put these in our bathrooms and closets. Who would have thought I'd be so excited about a new light switch?!
Do you have the light leaving on problem in your home too? Do you already have some sensor switches? Tell me about them!
xxoo,
Decorchick!
*Thanks to Lutron for sponsoring this post. All opinions are always my own*
Let's Connect!