Happy November!! I mentioned I think I'll be decorating for Christmas a little early this year, and so color schemes have been on my mind! Particularly green! There are so many fresh greens during this season, it would be a shame not to use them. And a lot of them. :)
I found some pretty images as inspiration of some things I'm thinking about.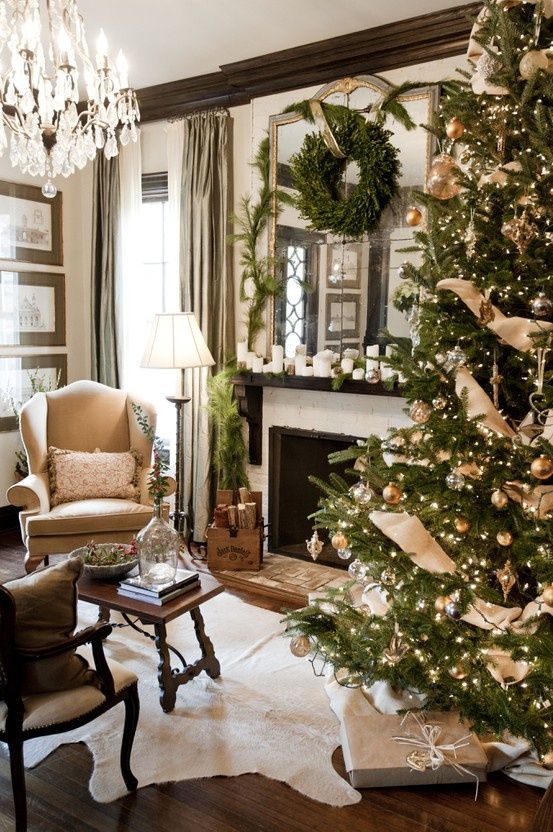 Isn't that beautiful? Every detail is perfect! Sorry I could not find the source for that photo–if you know please comment below so I can give proper credit!
Again, no source on this one either, but I love it!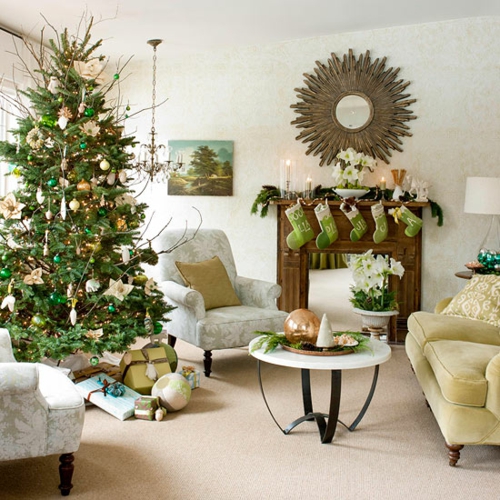 Then these next 3 are all courtesy of Better Homes and Gardens.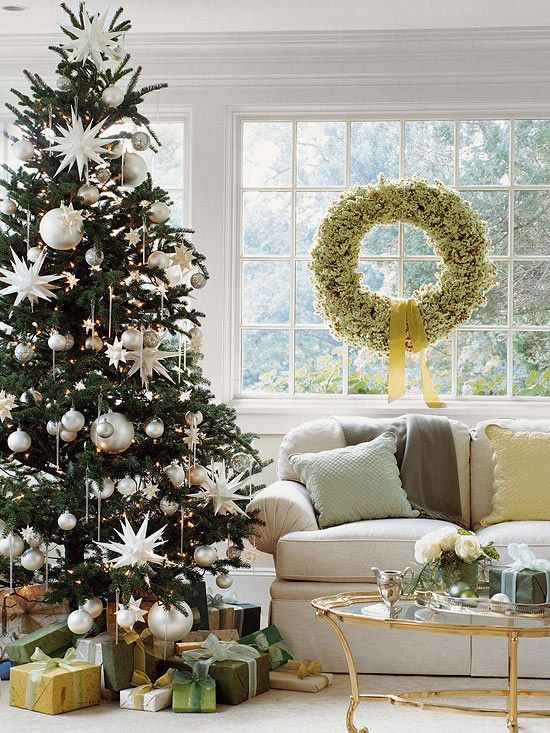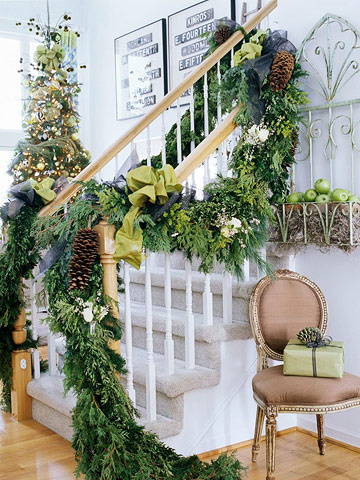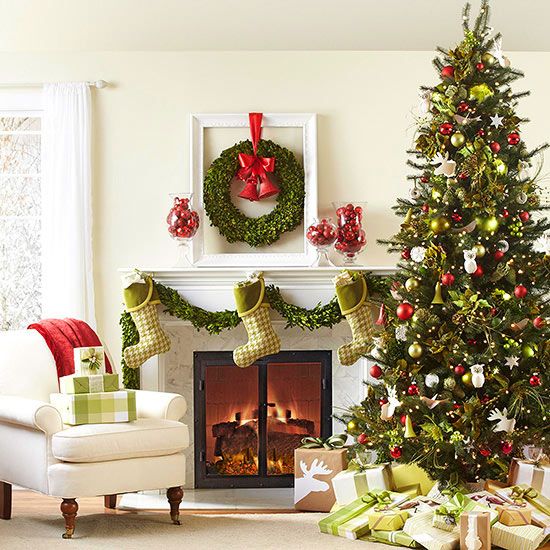 That last one has just a touch of red sprinkled in and we all know I love red and green at Christmastime. :)
We will still use our beautiful white flocked tree from last year, but I'm thinking of greens and bronze and golds as the main colors. I think it will look pretty great! Fingers crossed.
What colors are you going to do this year?
xxoo,
Decorchick!®