I have a quick furniture redo for you all today with this now "new" pink ombre dresser!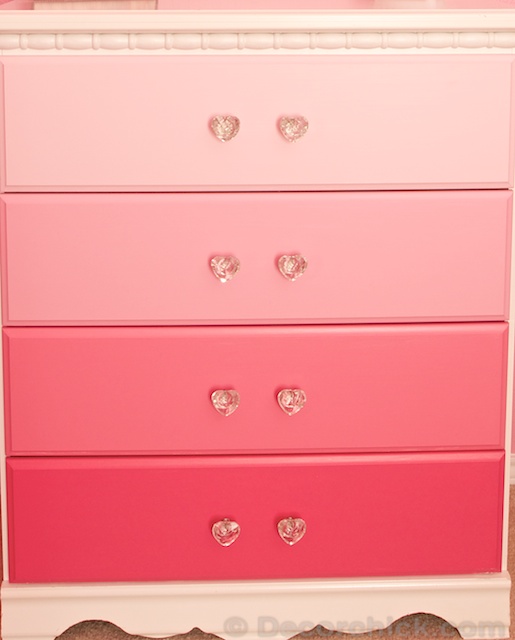 Last year when everyone was doing ombre stuff I got tired of it really quickly. But certain pieces are just made to ombre.
This dresser we got on Craigslist with the rest of Emma's nursery furniture about 5 years ago now.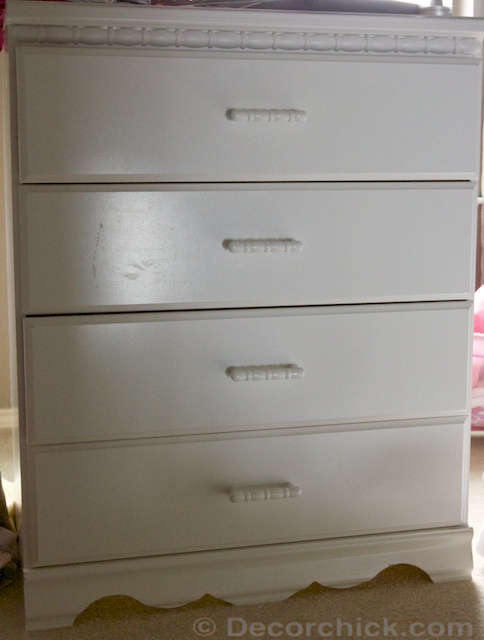 Say what?? Can't believe she's almost 5. Sniff.
I was ready to chunk it to the curb and get her something new for her room, but my husband suggested I just redo it since the size and height were good for the space we were working with. Smart guy. Some of the drawers and the bottom were loose so he tightened them up for me which then made it easier for me to go along with his idea.
I already had the pink paints for this job too so it worked out great!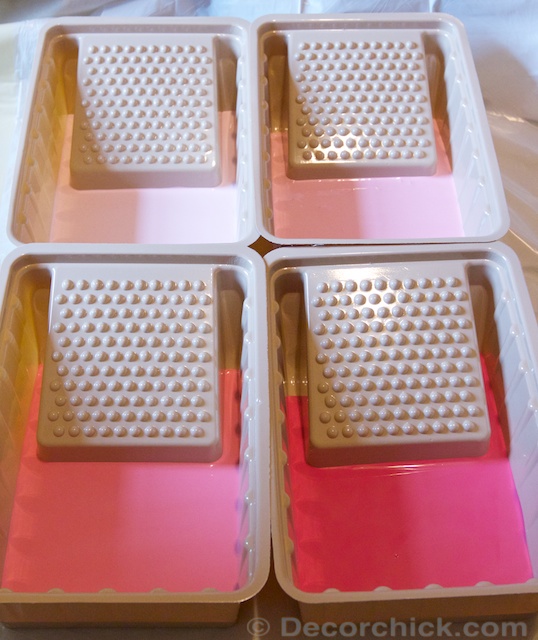 At first I put them in these mini roller pans, but after using the foam roller on one of the drawers, I decided it would be easier to just use a paint brush so that's what I used. Then I could have saved those 4 paint trays for something else since I could just dip my brush into the cans instead. Live and learn.
The colors used are all from Sherwin Williams in their Duration line (latex, satin finish), and from the top left going clockwise and are: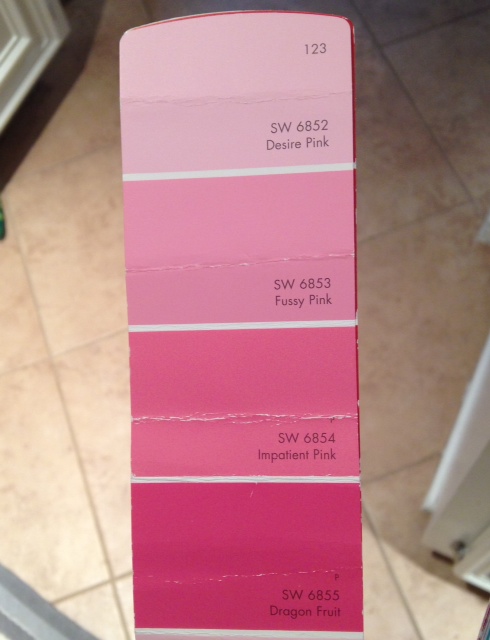 It was really just as simple as painting on 2 coats of paint, then putting a coat of polycrylic on top to protect it. Super easy! I didn't need to sand this piece beforehand because of the finish that was already on it, but you may need to with what you are working with.
Anyway, I'm glad we salvaged it because it looks great in her room! I can't wait to show you all. Really. It will be about another month though, so stay tuned!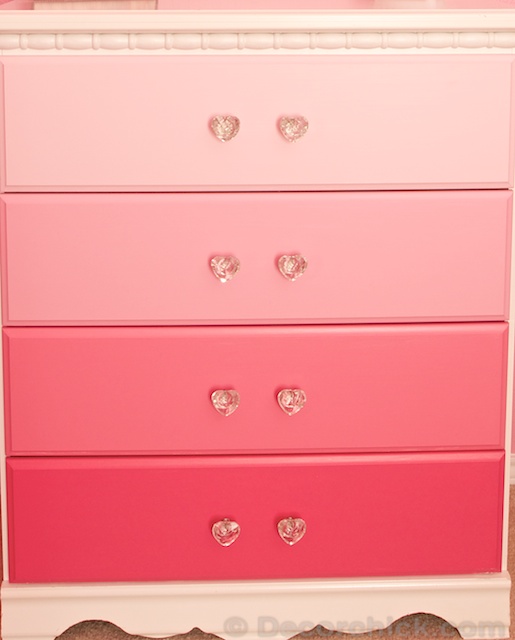 And the original hardware was of course an awkward size that you can't find anywhere, so I improvised and just used the 2 holes and put separate pulls on each. I was lazy and didn't want to fill in the holes and re-drill them. The cute little hearts add a girlish touch anyway, so I'm glad it worked out. :)
Do you have any furniture you could do a little updating to?
xxoo,
Decorchick!