Hey guys! I know it's been a while since I've posted about the nursery. I know I know. I won't even list excuses but I can say that the full room reveal will be written about before she is walking and toddling around okay? Hold me to it. Even though the room has been technically "done" for quite some time, there were a few final finishing touches I needed. And one is this gorgeous monogram I got from Southern Nest. Oh my heavens it's so pretty!!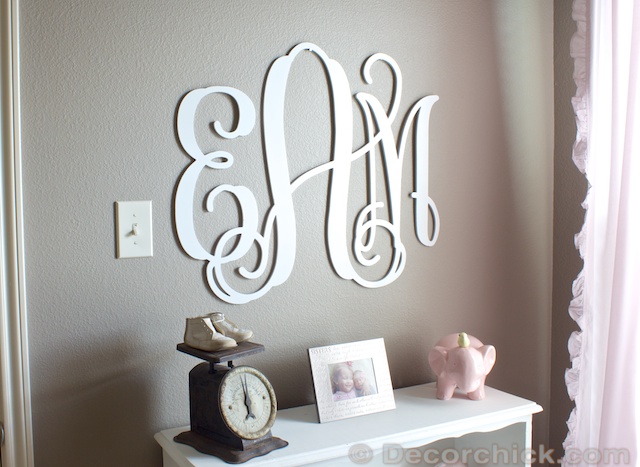 It really finished off the look in that little corner with the bookshelf. The antique scale I already had and the vintage shoes are from the antique store.
If I were smart and thinking, I would have tied on a pretty ribbon to the top of the monogram. Duh Emily! I will have to do that before the reveal. ;)
But the monogram comes neatly packaged in an unfinished wood so you can paint it whatever color you'd like.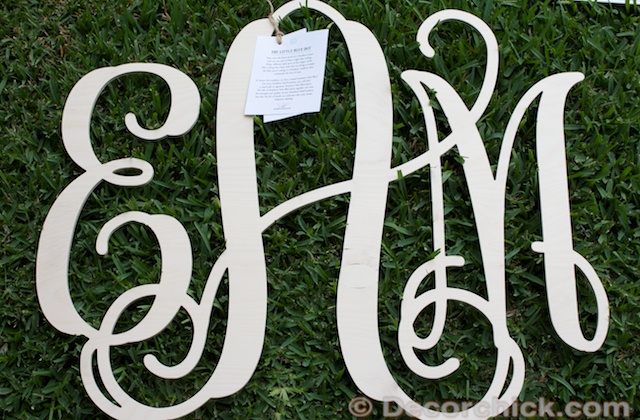 Then I just spray painted it with some white gloss paint from Krylon.
And that was it! Then I hung it up.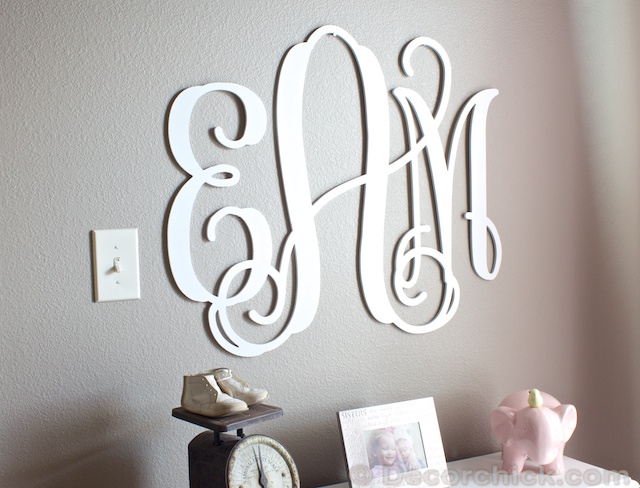 So pretty right? Now I'm dying to go up and put a ribbon on! They are so delicate and intricate so handle with care. This would be so pretty hanging above your child's bed or crib too.
Oh and the monogram I got is huge at 24 inches. You can see the different styles here. A lot of people use them as door hangers, like instead of a wreath or on top of a wreath, and I love that idea.
What do you think? Do you love monograms too? Everything is just better with a little bit of personalization. When in doubt, monogram it. :)
xxoo,
Decorchick!
Let's Connect!