Hey guys! Today's a happy day since my Alabama family is coming into town and staying a week! I've been crazy busy like a mad woman getting everything cleaned up and ready.  And the outdoor area wasn't left behind either. You all know this summer I've been creating different WoCave's, or places that I feel inspired and empowered. To me, that also means places that I can relax and chill. So for this particular WoCave mission I have some new outdoor patio additions to get me to that happy place. :)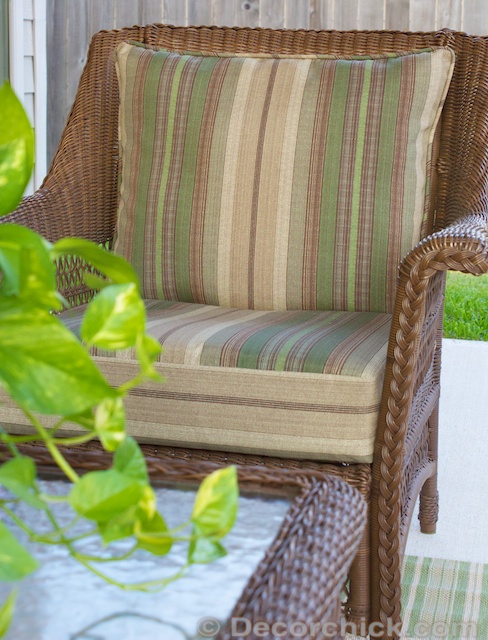 Remember our old cushions? They were old and dated and came with the set when I bought it off Craigslist, and definitely needed to be replaced.  Well I only had enough money to buy 2 new sets of cushions for both chairs, so I still have the same old ones for the loveseat. Saving up for that!  Regardless though, I think the overall look of the patio now is much improved. :)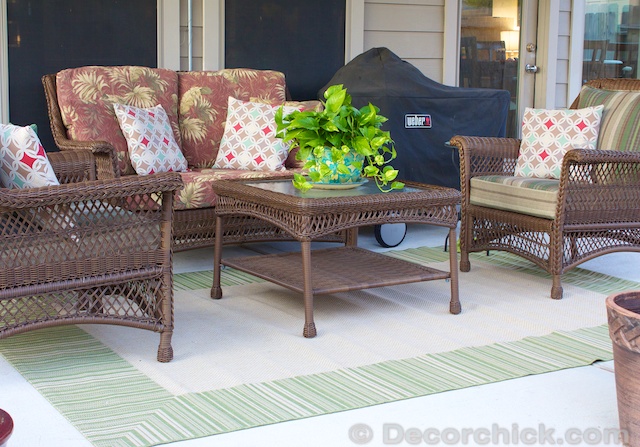 I did have enough money to buy that new green rug too! It was only $50 at Lowe's and it's a big 7×9 size. Here's the old small one we used to have that got really faded.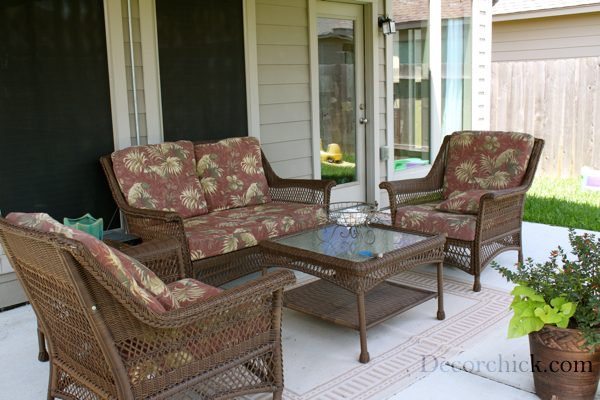 Yes I know those cushions are hideous. Can't wait to get the matching ones for the loveseat soon!
Anyhow, it's still wayyyyyy better. :) So to celebrate my happy WoCave with my new cushions and rug, me and my baby girls had a little fun night out on the patio! (hubby showed up a little later too, hehe)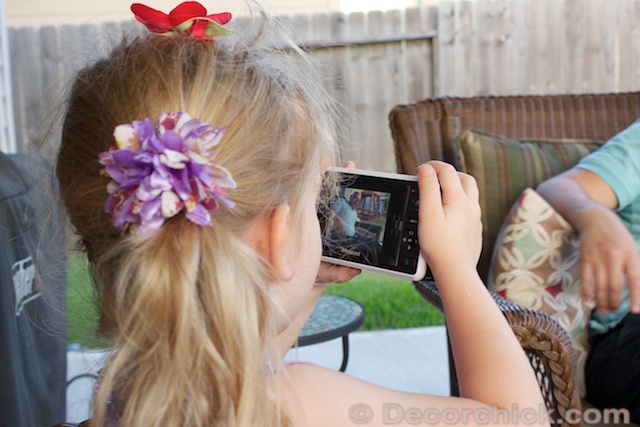 We all loved playing with the AWESOME Polaroid Instant Print camera that came in my last mission box from Skinny Cow! Yes, it prints pictures right then and there!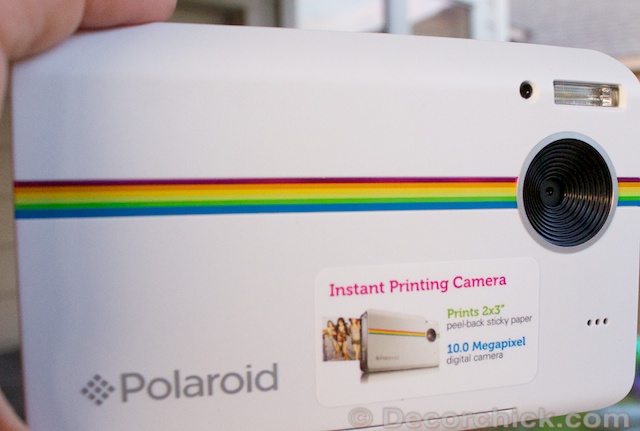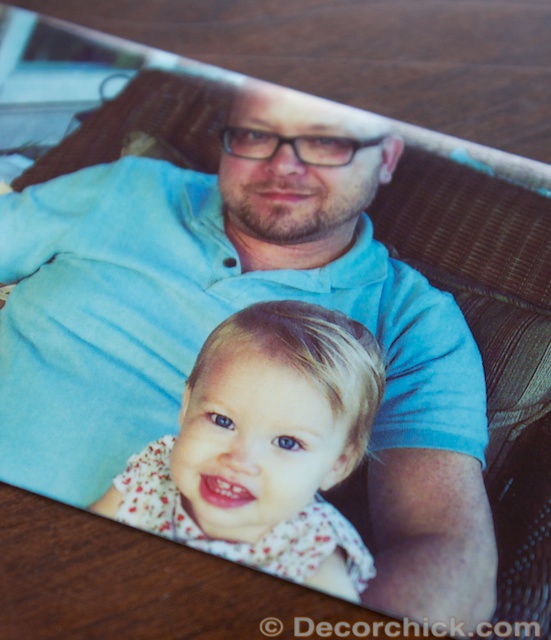 It even records video too. So old school right? I haven't seen a polaroid camera in years! It's awesome.
Then we had some fun treats too.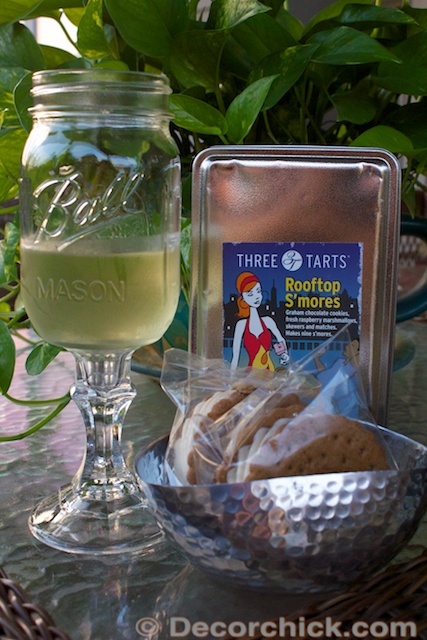 A little adult juice in the redneck wine glass, and of course our ice cream and s'mores!
We had lovely ambient lighting too with these lantern string lights.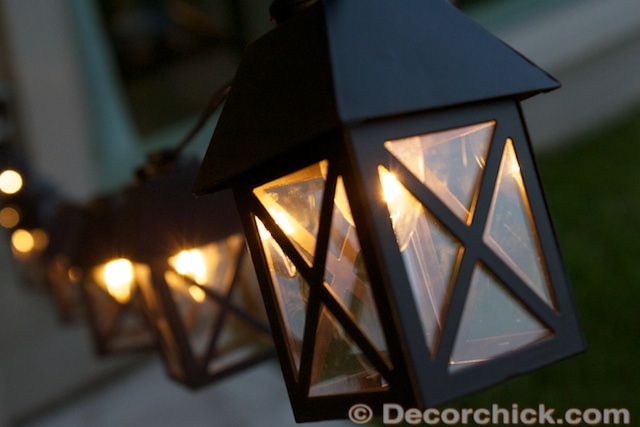 And then we ended the party with a little sunset watching.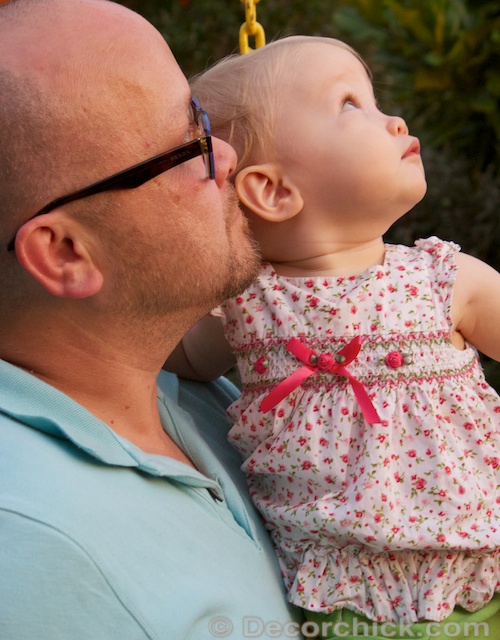 I love the WoCave concept of having one outdoors. It's special to me because a., the decor looks much better now, and b., because I can enjoy it alone, AND share it with my family. I know the WoCave is usually an all-women sort of place, but that doesn't mean my husband isn't allowed to partake in the fun me and my girls have sometimes too. :)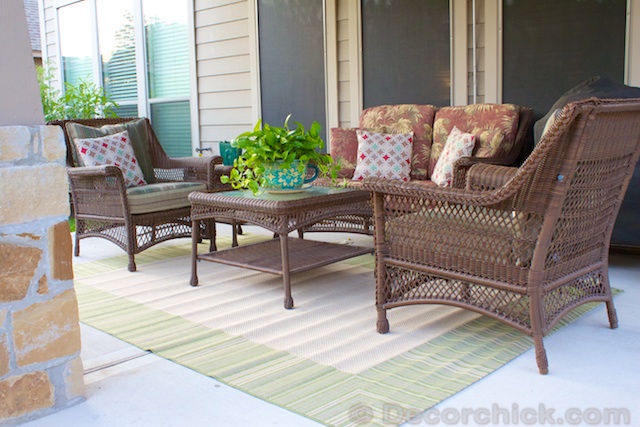 For my next and final mission, I received another big box of items.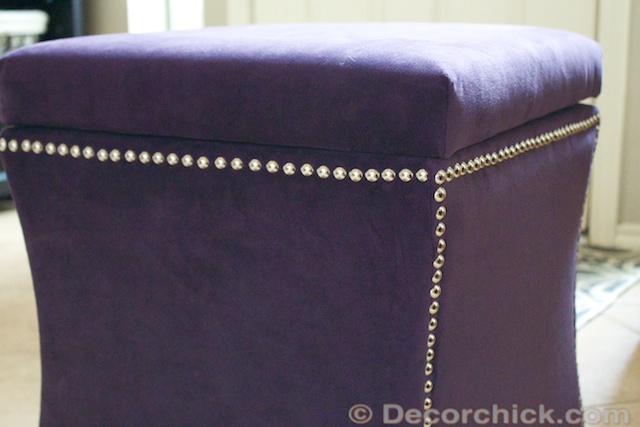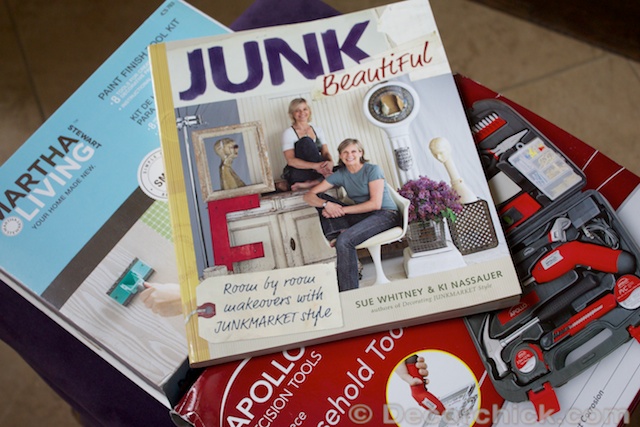 Any guesses what I'm challenged to do? I'm still pondering it all. :)
So what do you think of the new patio additions? I am definitely not sad to see the palm trees go bye bye! Oh and you can see the full details on the first patio makeover here.
xxoo,
Decorchick!
*Thanks to Skinny Cow for sponsoring this post and including me for this campaign. All thoughts and opinions are always my own.*
Let's Connect!