Well Mother's Day is just around the corner, and I wanted to throw out a few ideas for you all in case you haven't decided on anything yet.  And homemade gifts are always great and meaningful, and what better place to get all of your supplies from than Michaels?!
You can't go wrong with a homemade card, and did you know May is national scrapbooking month?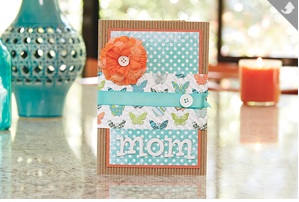 Gosh I love orange and aqua I could just eat em up.
You could also buy a stencil kit from Michaels and make your mom something special too.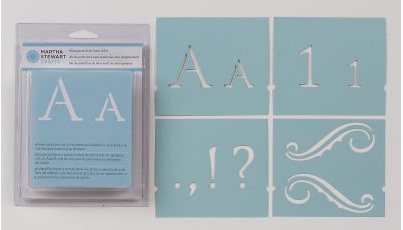 They have tons of different stencils to choose from, but a few simple projects that come to mind would be to make some monogrammed coasters, an apron, or even do some stenciling/glass etching on a pretty vase filled with flowers.  Lots of possibilities.
Michaels also has a great custom frame shop and you could frame your favorite picture or whatever is meaningful to your mother.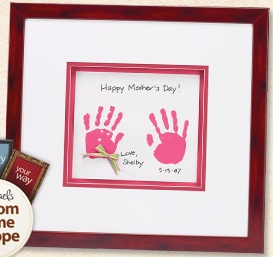 And lastly, one of my personal favorites would be to make her a chalkboard for the kitchen. Every mom needs a chalkboard!!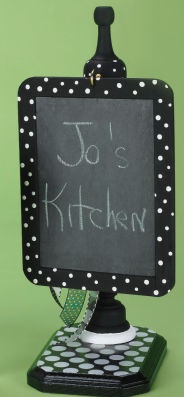 They are so simple to make and it's one of my favorite crafts I've made before and use it all the time.  You can buy the chalkboard paint at Michaels too.  All you need to do is find an old picture frame, spray the glass with the chalkboard paint and voila!  So, so simple. Here are a few chalkboards that I've made for our home and as gifts if you want to check them out.
So what do you think? Are you inspired to make something for Mother's Day this year?   I am, and now I'm off to shop at Michaels! :)
xxoo,
Decorchick!