Who doesn't love a little dose of blue? Particularly navy blue? I love navy, much more than aqua or light blues when it comes to paint. And anything nautical really makes me happy, especially in clothing. :) So, check out my mom's new navy blue laundry room!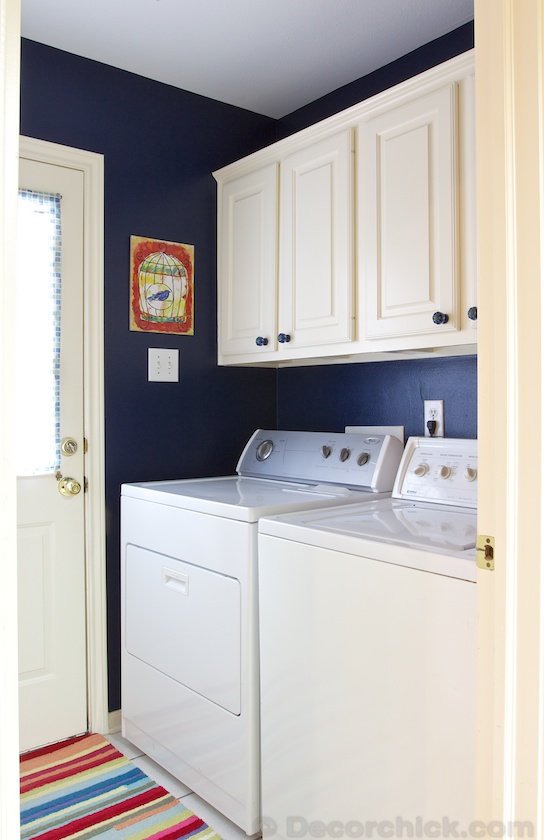 It's a small room yes, but a coat a paint and a few little accessories made such a difference!
And I don't have a good before photo, and this is the only one I have.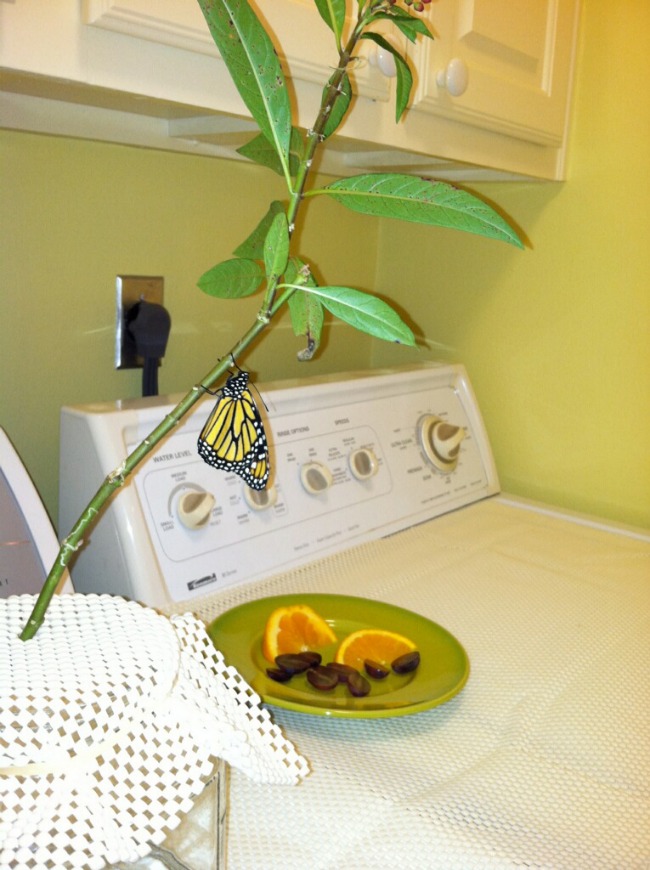 Yes, that's a Monarch butterfly that she raised. In her laundry room. Just call her the butterfly whisperer.
But back to the paint color…see how it looks florescent in that pic? It was a beigey-yellow before. Now it's a beautiful blue!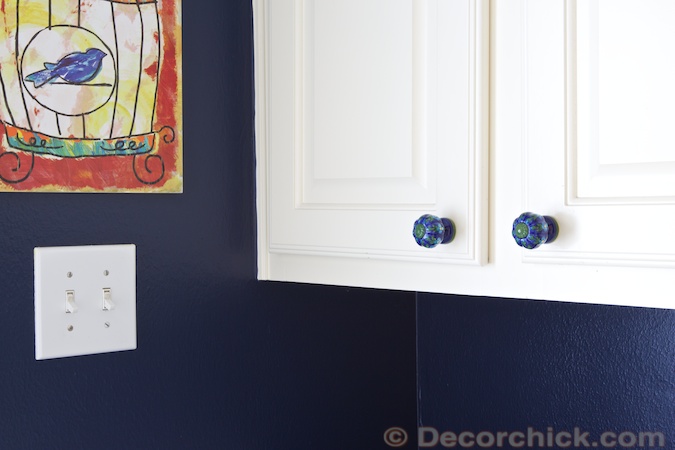 That's also the exact color as our navy and coral bedroom. Remember?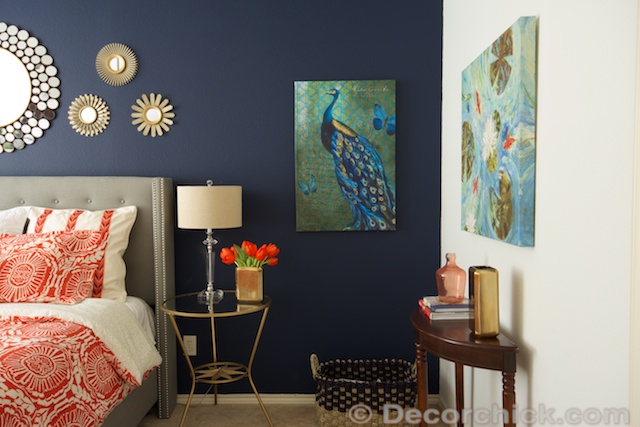 I think the colors look a little different because the Naval in our bedroom is a flat finish, and my mom's is satin. Both pretty though.
I love the painted knobs she got for her cabinets.
A big difference right? Paint is SO awesome!!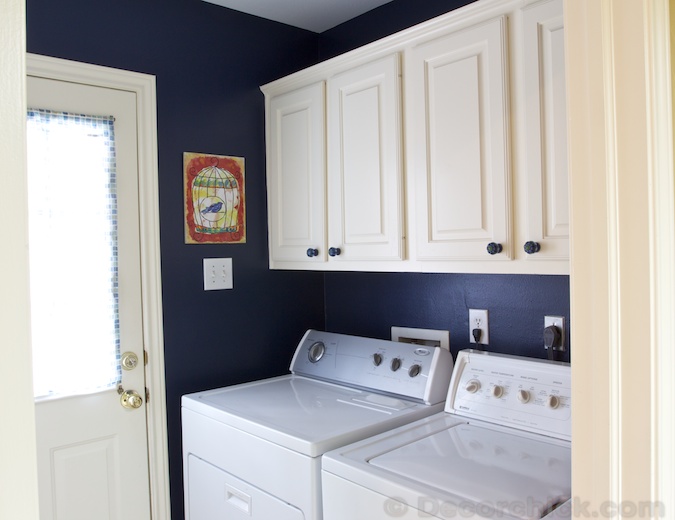 I wish I had more photos to share, but this is a really tiny room, and the other side of this room is just another storage closet and very little wall space. But you get the idea. :)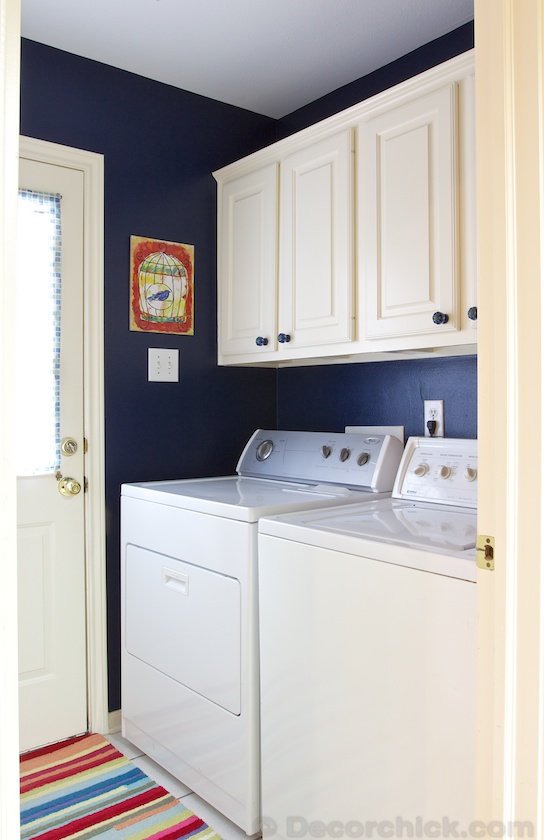 I love that this room didn't get a full overhaul and really made it pretty with just a new gallon of fresh paint and a few inexpensive accessories.
What have you painted lately? Or NEED to paint? :)
xxoo,
Decorchick!