Happy Monday friends hope you had a great weekend! I know I didn't post much last week but there is a lot of behind the scenes stuff happening I promise. :) But for today, I want to let you all know about my friends Ashley and Jamin's (from The Handmade Home) new book!! Yes they wrote an E-book called Handmade Walls: 22 Inspiring Ideas on Bringing Your Walls to Life. It's so exciting to see friends following their dreams and writing books! Like, you are a real legit author after you write a book right? :)
Anyway, Handmade Walls…
Ashley and Jamin are great people and I had the pleasure of hanging out with Ashley on the past few Home Depot trips. We had LOTS of giggles, some awkward slaps, and more giggles.  (still makes me laugh thinking about it). But anywho, I'm thrilled for her new book  and love that they brought their creativeness to life and are sharing it with the world. And I LOVE their style and if you haven't seen their home tour you must. If their home is that beautiful, then of course their e-book is too.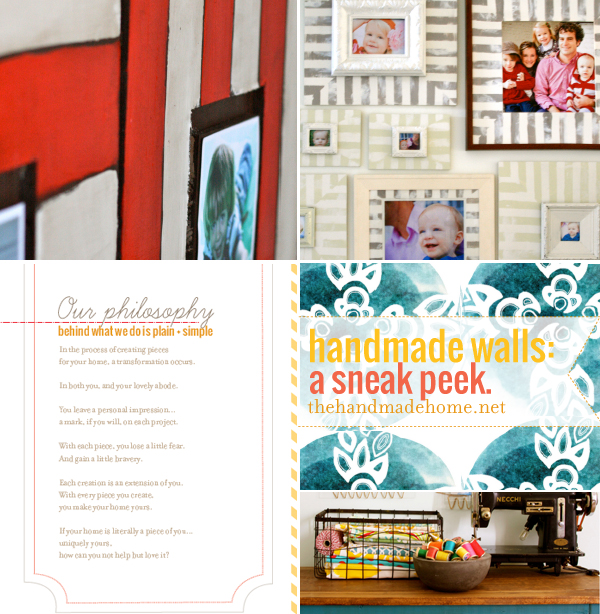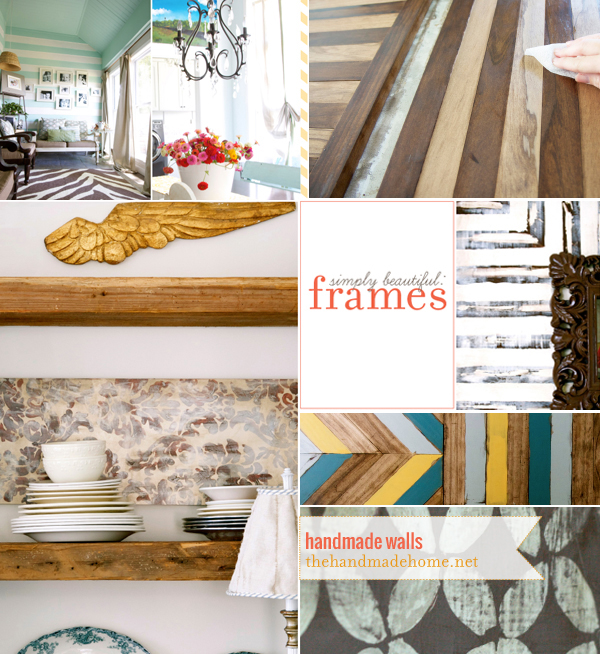 Yes, that is THEIR home in those pictures. Love.
And if The Nester endorses it, you know it's good.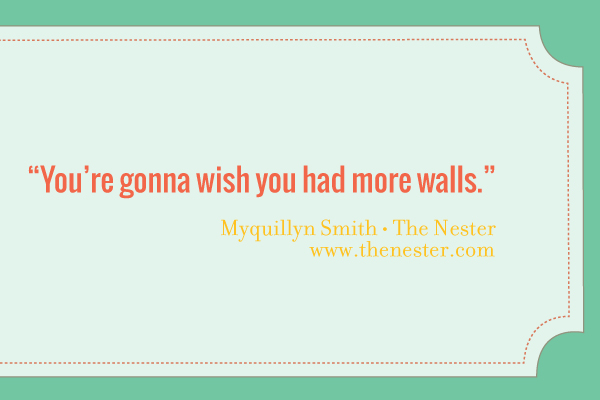 I know you can tell from the sneak peeks that the book is awesome. Here is a little bit more on the book from Ashley and Jamin:
"Have you ever struggled with your home? Struggled to make it feel more genuine… more like you? Have you ever felt inhibited from what you really wanted by 'the rules'? What about your own fears? Have you ever been frustrated by the overpriced, overused selections in big box stores? Jamin and Ashley Mills of The Handmade Home have been there. They had a desire to explore options beyond the limited and expected. Handmade Walls is a simple, inspiring, and realistically approachable springboard for making your home your own. Everything you see in this book was created with the hope that you'll learn to shake off those fears and love your sanctuary as you create it. Just for you.
Handmade Walls contains 22 projects, at over 250 pages chock-full of inspiration, creations, and plans for making it happen in your own homes. It's a realistic, user-friendly fun approach on creating beautiful handmade pieces for your spaces. It's available for

$9.95

in a simple easy-to-use PDF format with an accessible and affordable approach for all. Just click, download, and read. It's that simple, and if you have any questions, they'll be there to help you."
You will love their book and you will get some awesome ideas that you can also do in your own home. You will walk away more inspired for sure. You can click
this link
to order for $9.95, or the button below.  Enjoy!!
xxoo,
Decorchick!
Let's Connect!