Oh goodness, several months back I posted a picture on Instagram of the most beautiful fuchsia chair. I had to have it! And guess what? I finally do!! I wanted this chair for our gameschool room since I am going with pinks and greys and bright fun colors in there. And you know what? It's perfect.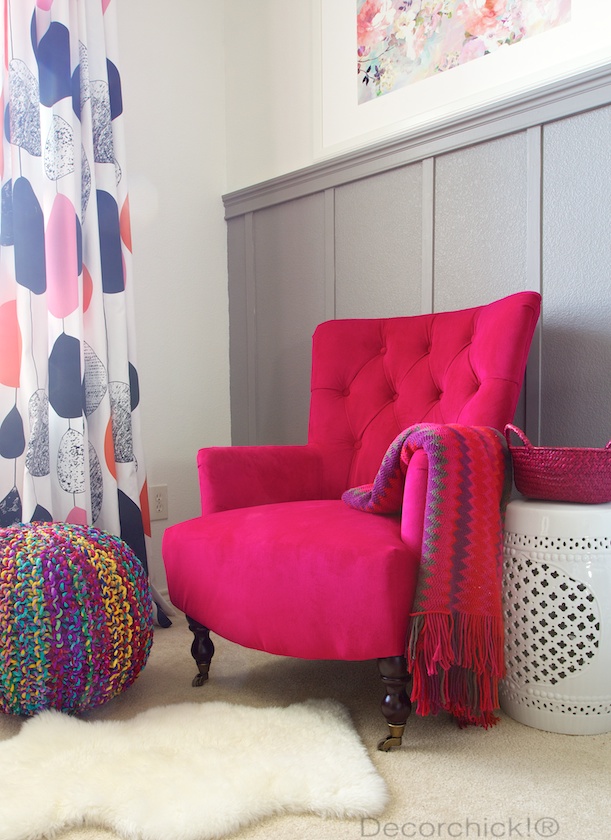 I really stop and stare at it when I go into that room, which is quite often. I wish I could have 5 of them all around the house.
But isn't it amazing??!  It's the most spot-on, very vivid fuchsia/hot pink color that is really gorgeous.
This is of course the Fuchsia Nina Chair from World Market, and it's still on sale, but it's worth paying full price for. I love it that much. Luckily I used my discount card from there and got it for an even better deal!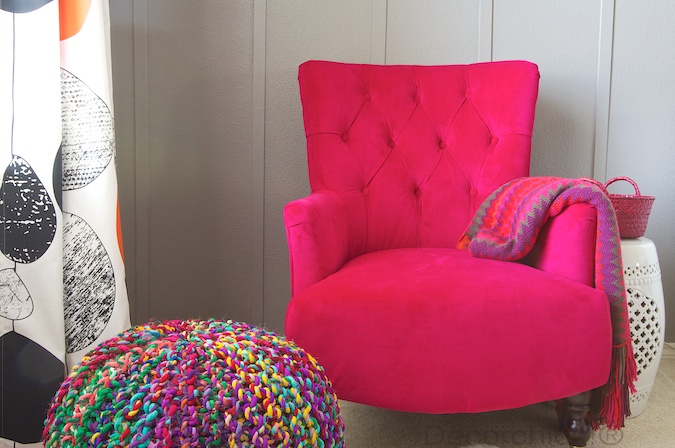 I also picked up this multicolor knitted Sari pouf from World Market to compliment the chair, and it's so so fun.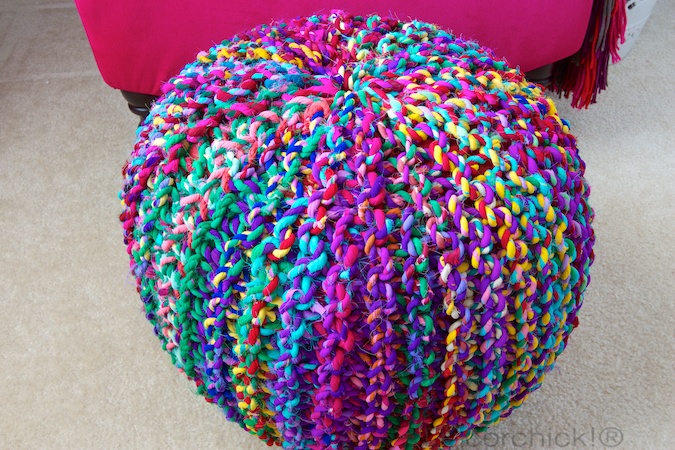 If only I could keep kids from doing flips and rolling their bodies on it like one of those big work out balls, that would be even better.
And they had a few other multi-color ones in the store, and I am not exactly sure if the one I got is the Sari, but it's the closest I found online. I wanted one with more pinks and bright colors instead of reds and such. So just look at the different options at the store because I think they vary.
The tufted detailing on the chair is so nice too.
Did I mention this chair is comfortable yet? It's SUPER comfortable.
Oh and those castors…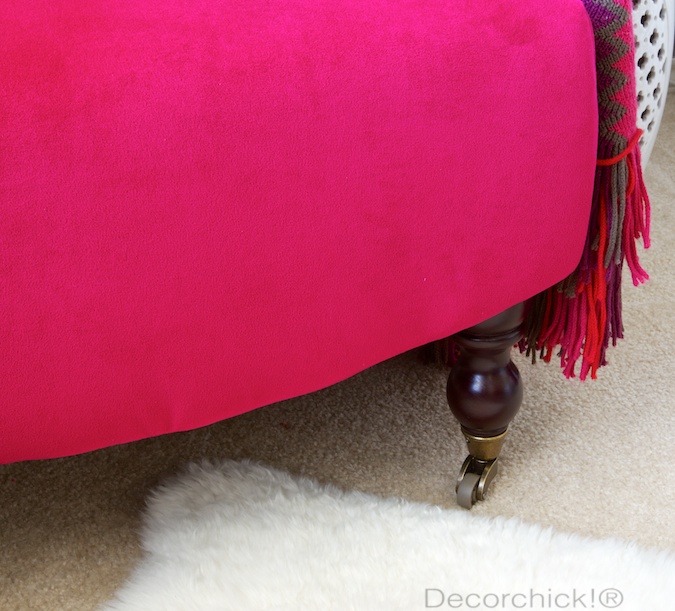 The castors are on the front of the chair, and it has 2 regular legs in the back. But anything with castor wheels gets a 10 in my book.
Here are a few more shots. I'm really loving this room so far and can't wait to fully finish it off!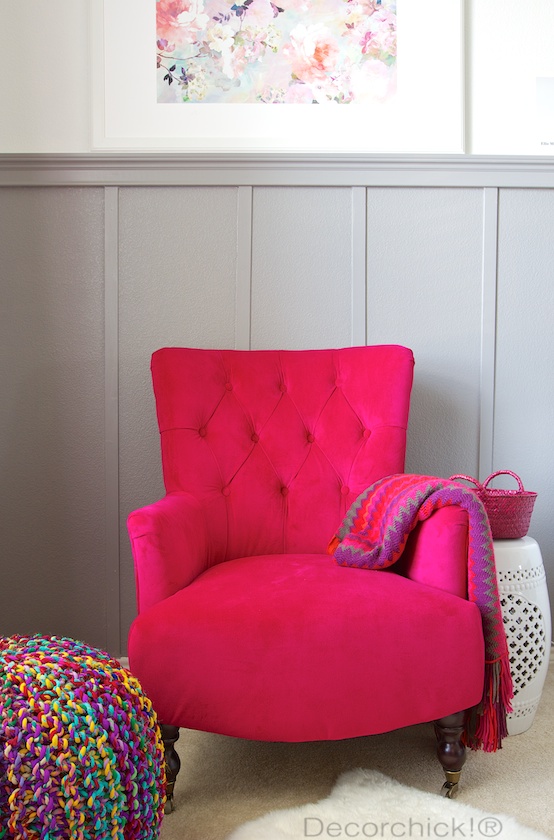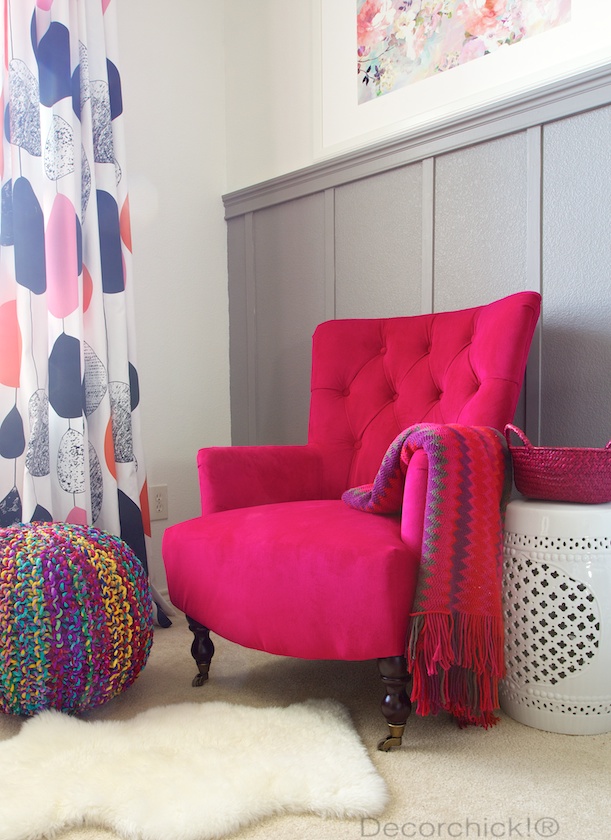 Every time I go to World Market I want to completely refurnish everything in our house with their furniture. It's so unique and different, but also classy and timeless.
And every girl needs a hot pink chair.
Go get you one! :)
xxoo,
Decorchick!®