Hope you all had a lovely weekend! I am excited to show you all the beginnings of a new gallery wall that I started in the gameroom! And it was super easy because I have the ledge up there on the board and batten, so I just leaned them up in a row. Easy peasy.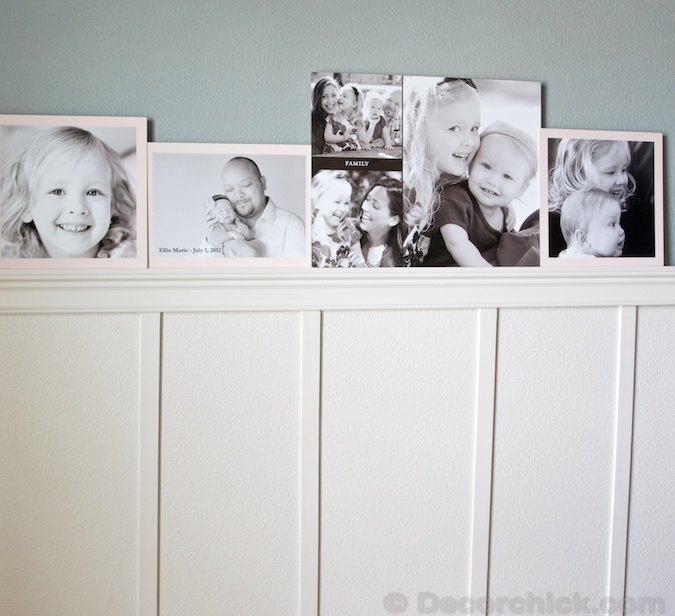 I am in LOVE with these prints!! Over the next several months I'll be showcasing different products that Tiny Prints offers, and this first month are their frameless metal prints which are way cool.
I haven't seen anything like them honestly, and what makes them so unique is that they are printed on very thin sheets of metal.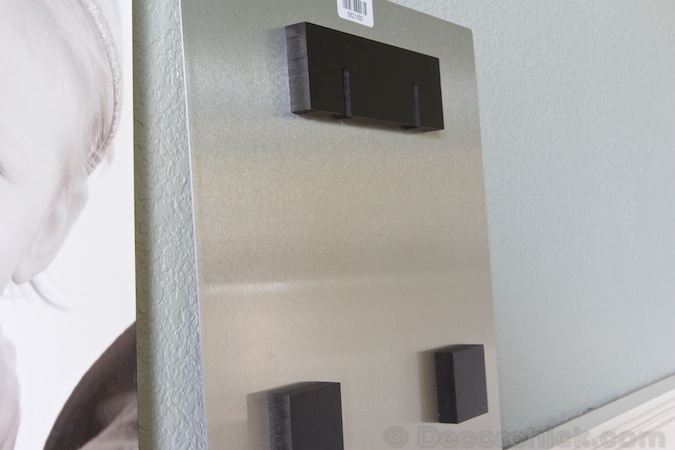 And they come all ready to be hung up easily, or propped up and layered like I did.
The other favorite thing is how customizable these are. You can choose different background colors and designs, write sayings, and I love their new radiant glow metal prints.
I chose to have my photos printed in all black and white, and chose their light pink color for a background on some of them. I chose Cashmere Pink, and it's a very pale pinky blush color. It was just what I hoped it would look like when I received them!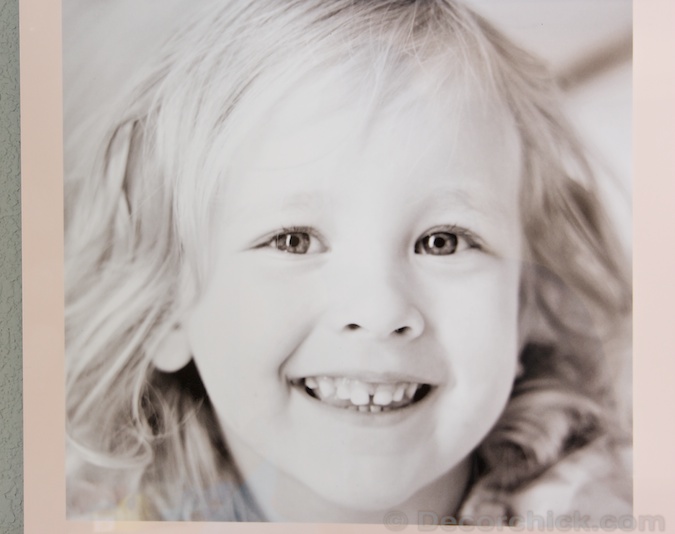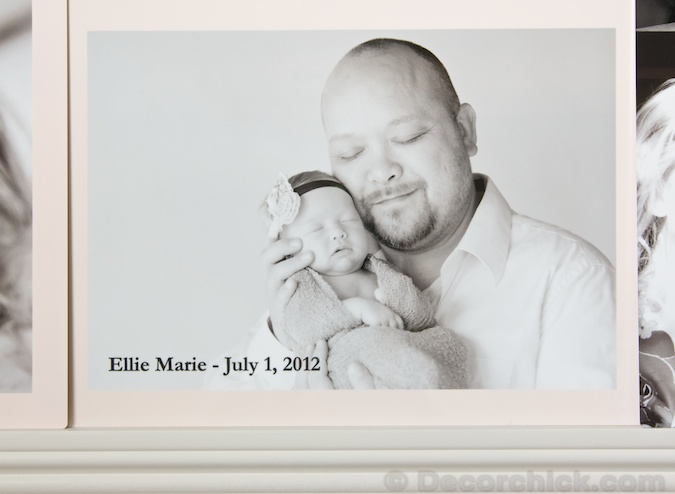 As much as I love having family pictures up around our home, it breaks my heart sometimes too. Needless to say, I had a few "moments" when these were delivered.
They are precious memories though, and I want to have 100 more photos done and printed like this.
Here is a bigger family collage.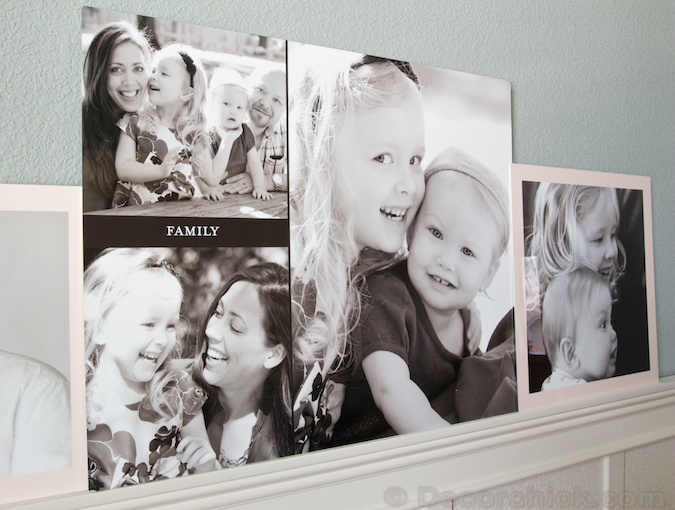 Aren't they awesome? They are little cuties. :)
And here's one more for you.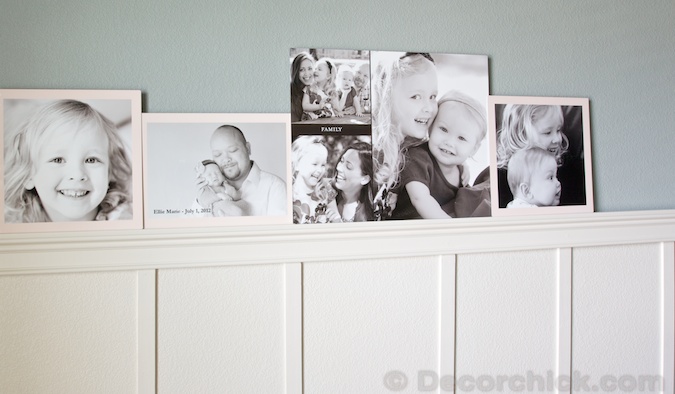 You can find a very easy tutorial for this board and batten here. Just keep in mind, this was done in my "early years" of diy. ;)  And, I have plans to redo this room since we will be using part of it as a homeschool room, so I am SUPER excited about that! And yes, it includes a new paint color. The blue color here now is Sherwin Williams Oyster Bay.
Now for the giveaway!
Enter to Win a $100 Credit to Tiny Prints
To enter, simply do the following:
Visit Tiny Prints and tell us what type/style of their new frameless metal prints you'd love to try out. What would you choose? Tough choice, I know. Leave a blog post comment letting us know.
Share this giveaway on any social media including a link back to this post,( i.e., Facebook, Pinterest, Twitter) and come back and leave a second comment of where you shared.
Easy! Giveaway will be open until Monday, August 4, and winner will be chosen via Random.org. Good luck everyone!!
xxoo,
Decorchick!