Hello friends! I've been busy sprucing up our kitchen and adding some Fall touches since hello, it's September now!! And a *slight* cool front is coming to Texas this weekend so it's totally appropriate to bring out the pumpkins. :)
Nothing drastic, nothing super fancy, but something that still catches your eye when you come into our kitchen!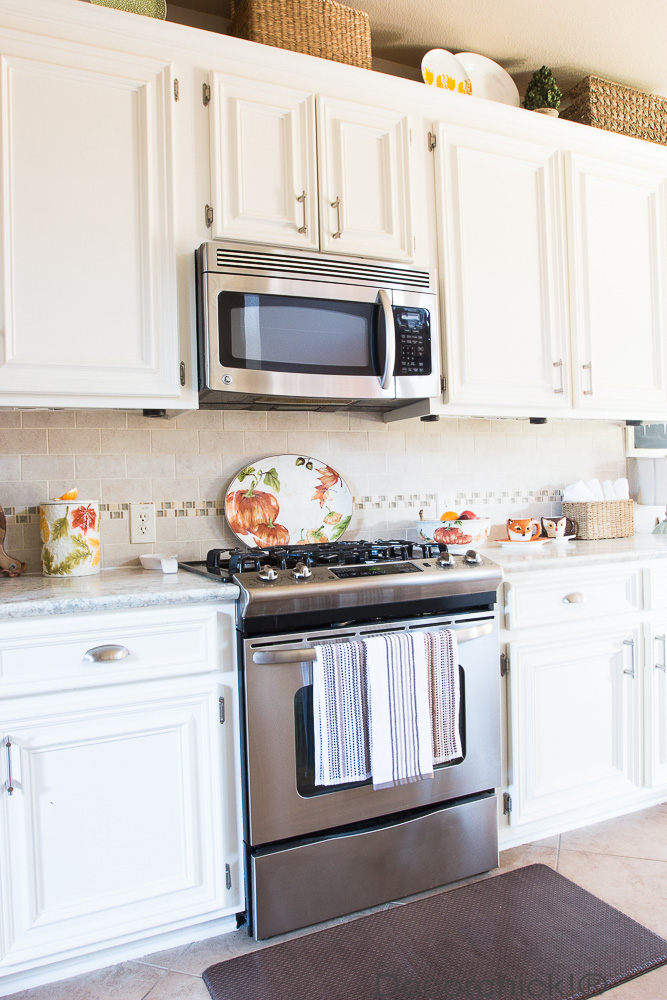 It's the simple things! And I love personalizing our kitchen space because we are in here SO much throughout the day!!
And, most everything new you see are BHG products from Walmart! Super affordable, and SO adorable!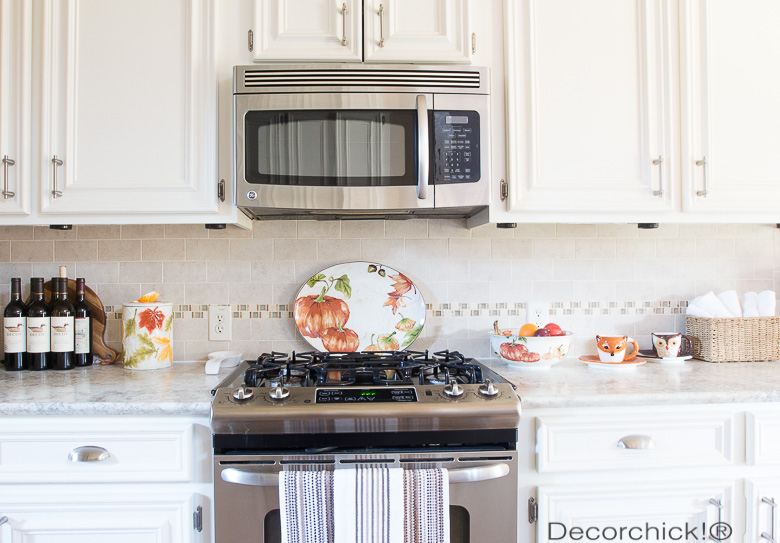 The big oval pumpkin platter and fruit bowl are BHG products at Walmart. The leaves canister and fox and owl mugs and plates are also from Walmart. Aren't they so cute?! I couldn't resist. My 3 year old wanted the fox, and the 6 year old wanted the owl. :)
Oh and yes. The secret is out now. I love wine. From that picture above you may even think this could be a sponsored post from Decoy because there are SO many bottles, but I assure you it's not. However, that would be pretty awesome if they contacted me and I wouldn't turn them down. Seriously though, it was on a great sale at Kroger last week and it's my most favorite wine EVER, so I had to stock up of course. I need my mommy juice. I homeschool remember??! :)
This huge platter is just for decoration right now behind the stove, but I can't wait to use it this season!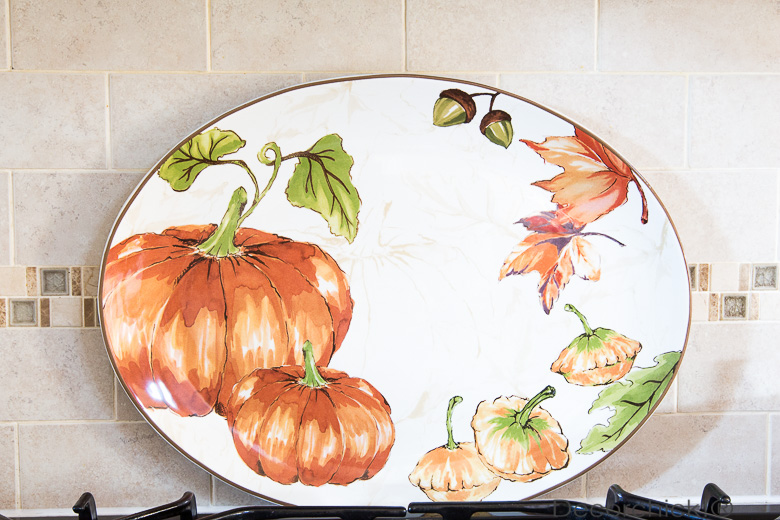 And then this matching fruit/serving bowl is so pretty too.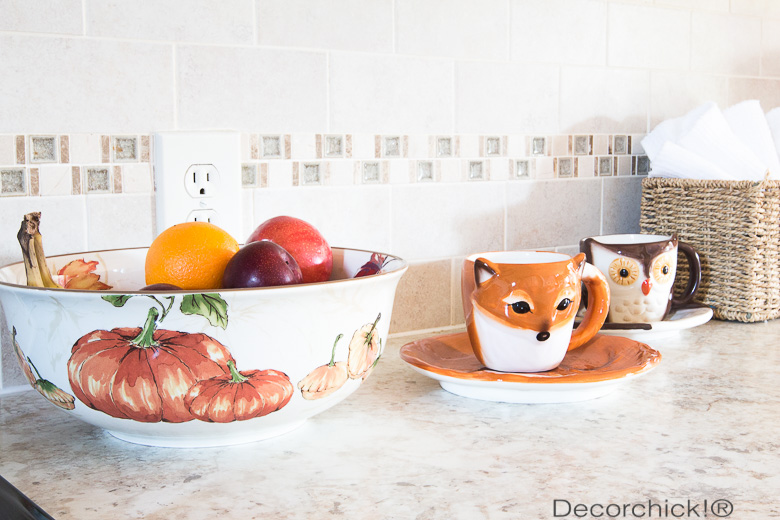 Then when I saw they had matching plates and bowls, ummm, it was all over at that point.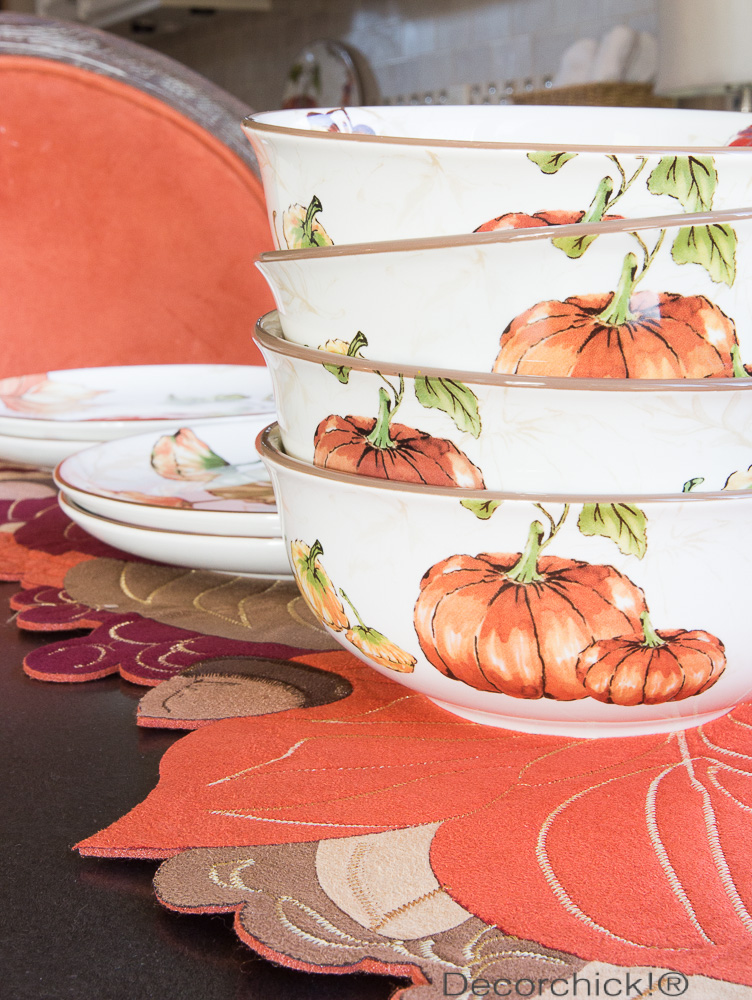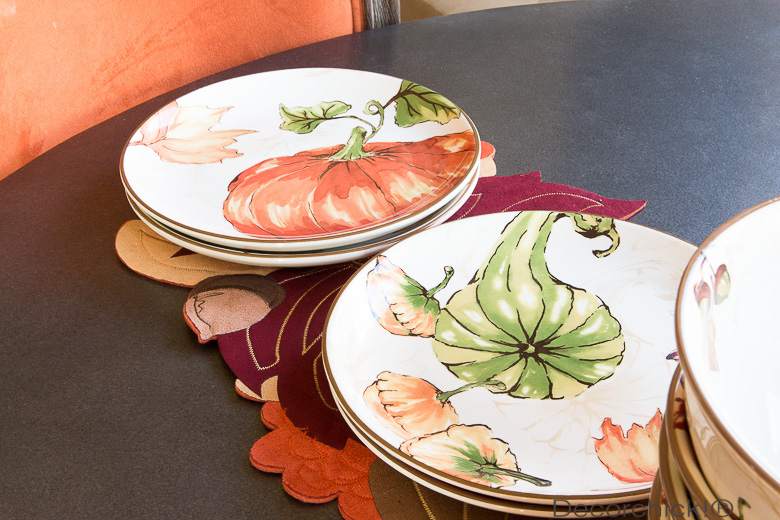 And that cute little runner is also a BHG product at Walmart! I couldn't find the exact one online, but this one is similar.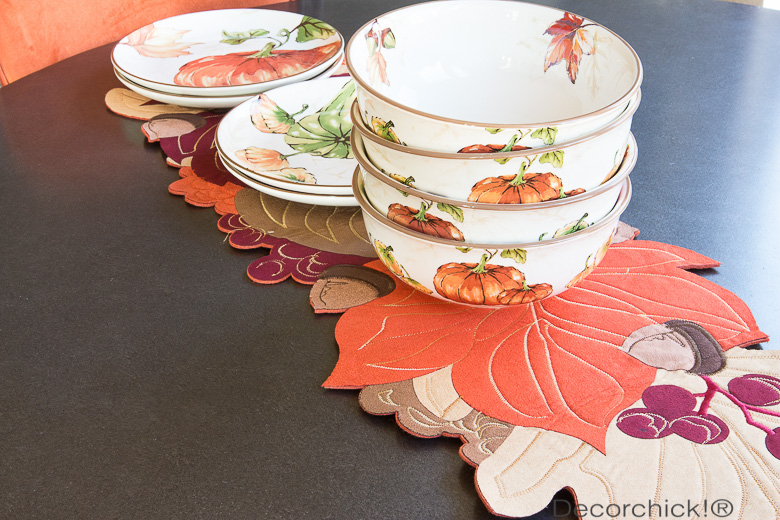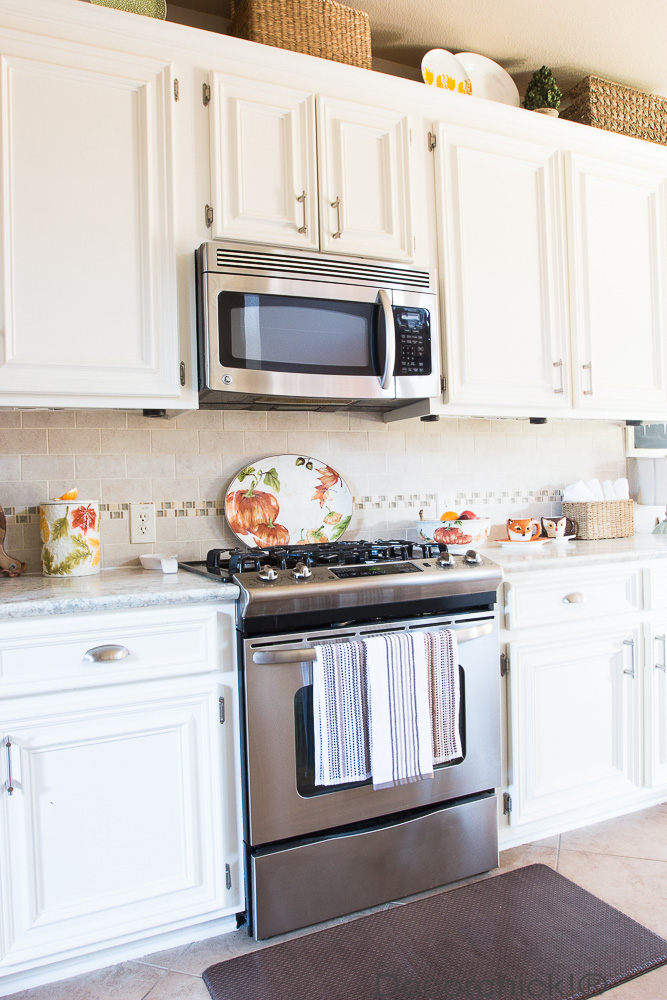 I am so so excited to use everything this season!!
Some fresh BHG hand towels and a new cushioned mat to go in front of the oven make our kitchen feel even more like it got a little new redo. All while not costing much at all.
Also, I found all of these items at my local store, not online. Most are online, but you might want to check your store to see if they have the seasonal items in yet.
All of the details of our white kitchen makeover can be found in this post also.
Are you ready for FALL??!! Tell me what you love most about this season!
Be sure and follow BHG Walmart on Pinterest, Facebook, Instagram, and Twitter to get their latest ideas and inspiration too.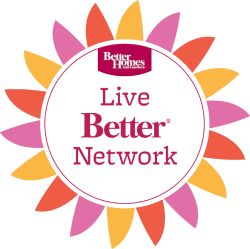 xxoo,
Decorchick!®
Disclosure: I received compensation from  BHG at Walmart for my time and participation in the BHG Live Better Network. Random thoughts, opinions and musings are of course always mine.