Summer is here and I'm already dreaming. Dreaming of lots of land. I've been dreaming about it for several months actually. I am just sort of over the master-planned communities, the HOA fees, and living right on top of our neighbors. I liked this idea at some point, but that was about 6 years ago when we moved here and before any kids. And well, people change, and we all know how taste can change too.
Now, living in a master-planned neighborhood has its perks too, like a swimming pool you can use, a few parks, and if you're lucky a fitness facility. We don't have the fitness part though. Then you get the perks of having your neighbors watch out for your home when you are gone also or notify you if they see anything suspicious. Our neighborhood isn't really the block party type, and everyone really just kind of stays to themselves. And that's totally fine too since we tend to be homebodies. :)
We are however in a neighborhood where you wouldn't let your kids go out in the front yard to play, basically because there isn't any room. And it's right by the street. Um, no thank you. And we aren't in a place where you can send them in the backyard to "run free" because again, there isn't any space to do so. I know the world is a different place now than when we were kids and rode our bikes outside everywhere. You just can't do that now because of all of the crazies.
I don't want to get letters from our HOA telling us to move our trashcans or that we need to ask permission to paint our front door and get them to approve the color, or ask for approval before adding anything to your backyard, even a little shed. They sent a letter to my Dad that he needs to remove his solar lights that are up and down his sidewalk and are the nice kind and look really pretty at night! I mean seriously. That's silly.
I just want some land. And some trees. We don't have that here. We'd basically have to move to another state to get what I'm looking for and that's not happening, but, I know there has to be land somewhere out in the country just waiting to have a house built on it. We are already out in the country a little bit.
And I don't want to be too remote from civilization or Target, so there has to be some treasure tucked away out here. :)
I love this house that I found on the internet.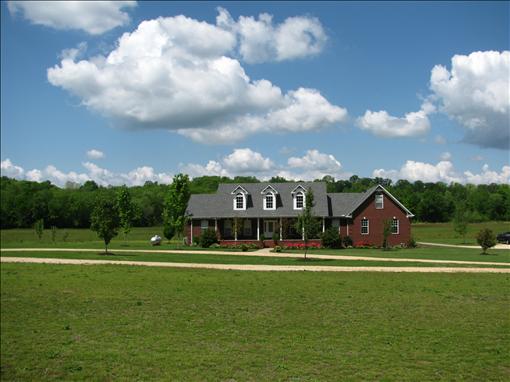 Those trees back behind the home? What a view.
I also love this little street.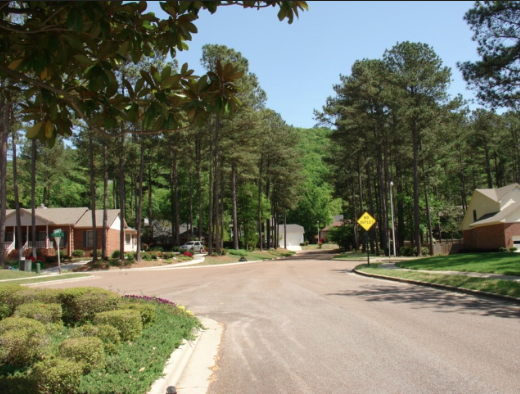 Can you tell I'm really missing the trees?
This house in North Carolina is cute too.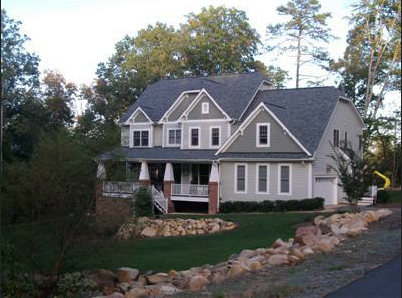 I'm convinced everything in North Carolina is pretty though.
I even like these lots too.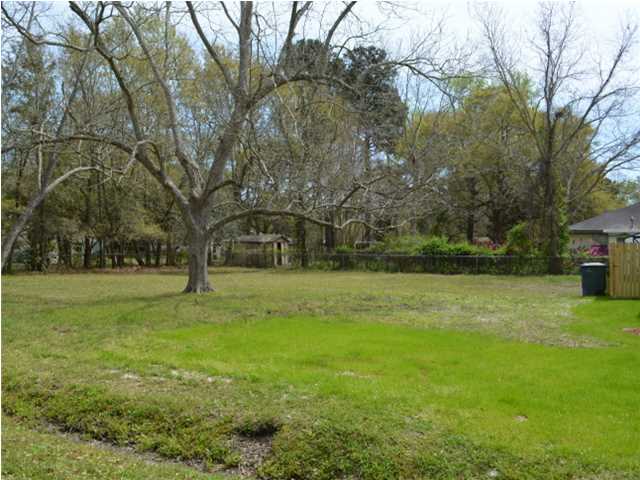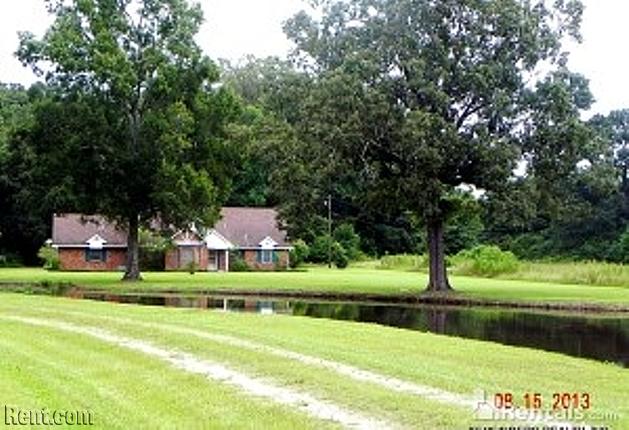 We are actually heading to Alabama soon and can't wait. I love love love Alabama and the homes and land there. They aren't right on top of each other. Why does Texas think that is the best thing to do anyway?
And no, we aren't moving any time soon. I'm just dreaming. Really. And this also isn't a gripe post about our home itself…you all know I love our home and would be sad to leave it. I wish we could pick it up and transplant it on 4 or 5 acres. But I'll settle for an acre. Haha
I'd love to hear about where you all live. Do you have a big lot? Are you in a master-planned community? Love it or hate it? And by the way, I don't think all master-planned communities are like ours built right on top of each other. I would be down with another one (if the HOA wasn't so strict), if the properties were much larger. And had trees. :)
So tell me about where you all live!
xxoo,
Decorchick!
pssst: If you're wondering, the current Young Living promotion where you receive a $50 visa gift card is still available!