Happy Memorial Day everyone!! I hope your day is going wonderful and not eating and drinking too much! ;) Today I am back with the BIGGEST Young Living Essential Oils promotion I've ever done! $50 off of your new premium starter kit! 
I KNOW. I haven't done one this big yet. But we are celebrating Memorial Day today, I have a lot to be thankful for, and I want to bless you all with the opportunity to try these darn oils already! :) So this essentially takes $50 off of your kit price, which is amazing.
I only have a limited supply of these gift cards, because well, that's a lot of money, so I wouldn't wait. Even though I am running this through the end of May, I will stop it early if it gets too crazy and I exceed my limit. So first come first serve! I will send out the Visa gift cards to you after you order. So an extra $50 bucks back in the mail is a pretty sweet deal.
Read more about essential oils and how I love them so on my essential oils page, and you can just click the button below to order. Keep the information filled out that's there, create your new wholesale member account, and order your premium starter kit and you'll be on your way to a new wonderful lifestyle. You can skip the Essential Rewards for now, unless you want to sign up right away. There is no catch to a wholesale account, nothing you are required to buy each month or anything. You just get the awesome discount on the products.
Are you ready to take this journey with me? Don't wait anymore!
UPDATE: This offer is no longer available. Check the blog often for updates and other special limited time promotions.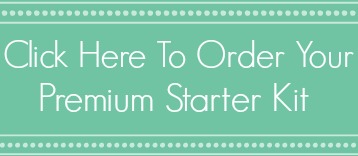 xxoo,
Decorchick!
p.s.-I will update this post if I run out of gift cards, so if you still see this offer, that means the offer still is available!