Ahhh cowhide. It's here to stay. You just can't quit cowhide. And don't worry, if you aren't a cowboy or a cowgirl you can still love cowhide. Just like me. And today I'm going to show you all a few different ways to decorate with it, since I am participating in Beth from Home Stories A to Z's How To Decorate Series!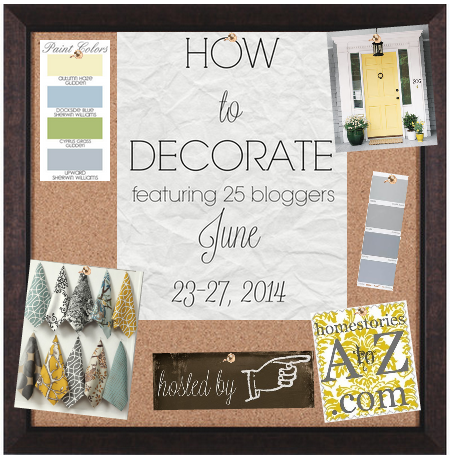 And first of all, if you are coming from Finding Home, welcome! I'm so glad you are here. I love Laura's 5 ways to personalize your home so be sure and check that out.
Now cowhide. You all know I recently added one in our living room, and layered it on top of our other big area rug.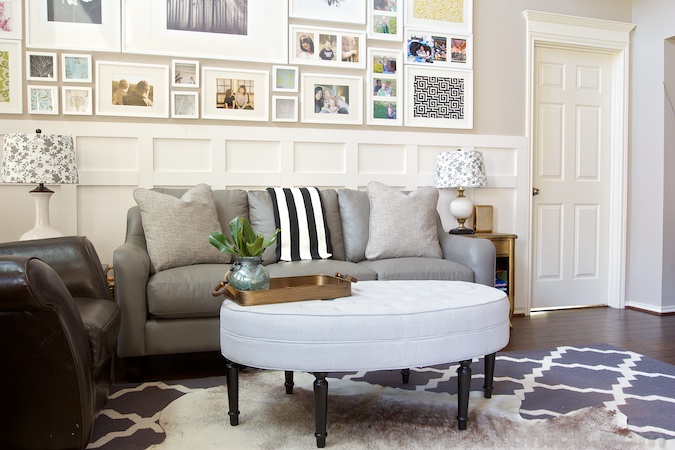 I love love this look so much. Textures and layers add so much detail and warmth to a room, and what better way to provide that look than with some cowhide right?
Here is a full shot of the room with the cowhide rug.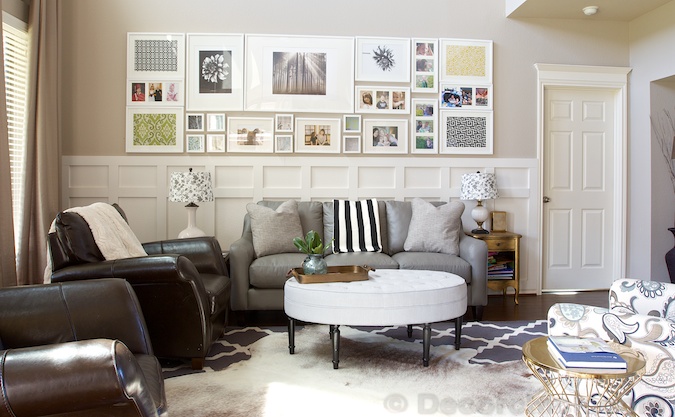 Now, you might be thinking or may have never thought to use cowhide because you don't have a country home or any other decor that goes with it. But let me tell you, that is ok. I do not have chickens and roosters up in our kitchen, nor do we have deer heads hanging about in the house. Anywhere. That's creepy.
But, adding just a touch is all you need.
You can decorate with cowhide by:
layering a cowhide on top of an existing rug. That can bring new life into an old beat up rug, or let's face it, cover up a nasty stain from that time your kid had a drink in the living room when they weren't supposed to.
use cowhide throw pillows for an extra touch, or to start small if you are unsure about using a full hide on the floor.
Wrap an ottoman or footstool in cowhide (or just old leather) for a nice accent piece.
Layer a cowhide at the end of a bed. As long as you aren't creeped out by sleeping with an old cow. ;)
Use as a wall covering or accent/focal wall.
I found this image of an ottoman that's wrapped in cowhide and thought it was pretty great.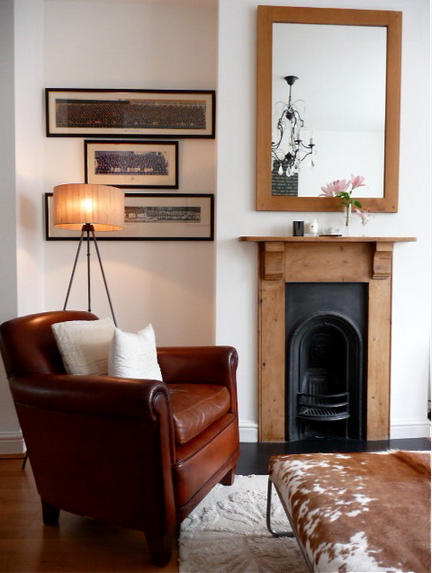 And then I had found these pillows previously while browsing around MyHabit one day.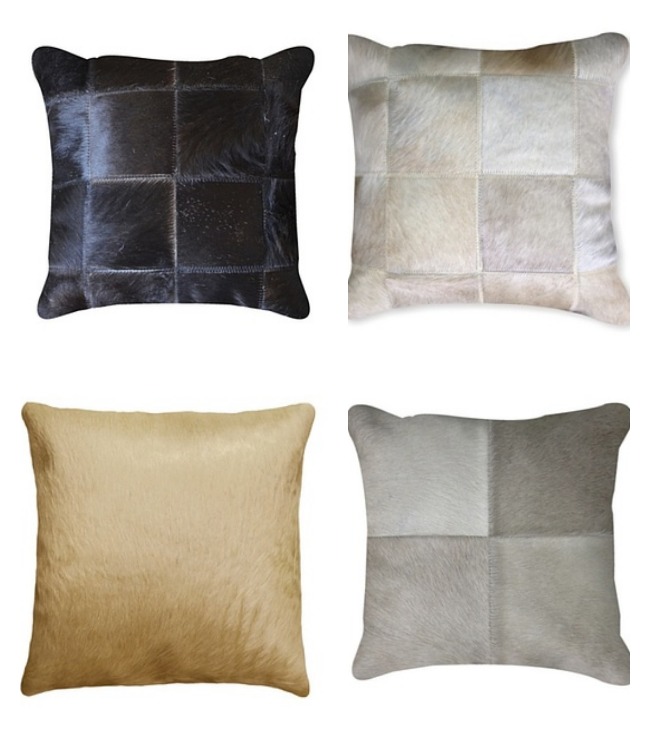 And then here are some cowhide rugs I love that I found while browsing too.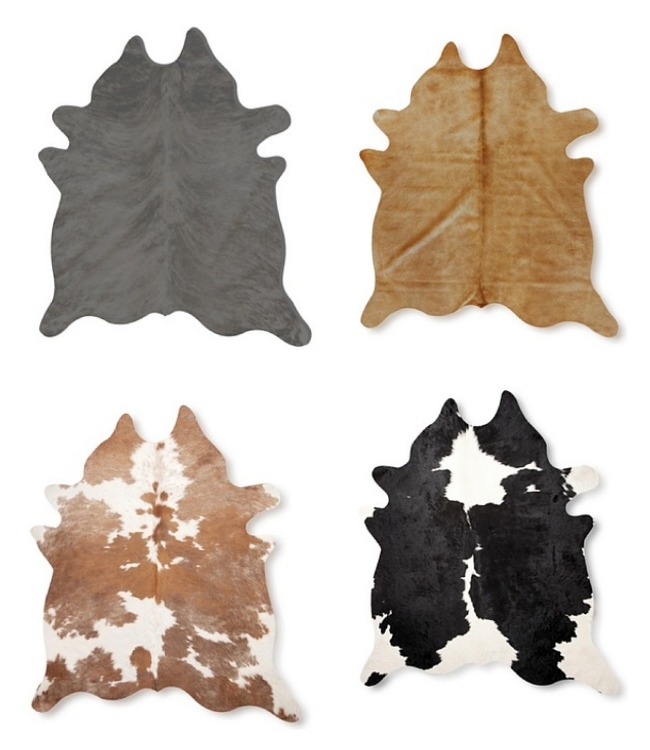 I got ours from Joss & Main, but I have seen them at Ikea, Costco, Sams, places like that for good prices. You can find them anywhere these days!
All I can say is that ours isn't going anywhere else anytime soon.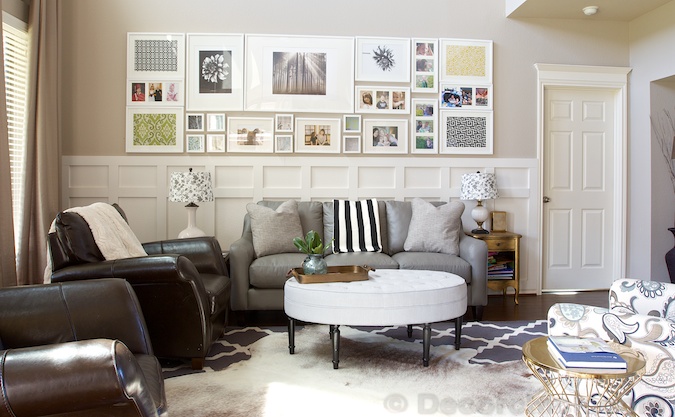 What ways can you think of to decorate with cowhide? Will you ever be bold enough to try it? I sure hope so. You can always return it if you don't like it.
Now, the next blogger up in the series is Myra from My Blessed Life, so go and check out the different ways she decorates with architectural salvage. You don't want to miss!
And y'all, I have to end this post with YEEHAW. All this cow talk I couldn't resist.
xxoo,
Decorchick!