Hi everyone, hope you had a nice weekend!  It's getting hot isn't it?!  Well, over the weekend I braved the heat and visited one of our local nurseries that I love (3 times to be exact), and I got some ideas for those beautiful container gardens you see everywhere, but might not know how to create.  I know that I don't.  Or didn't.
And the terms thrillers, fillers, and spillers was new to me. And in case you don't know, the thriller would be the tall plant in the pot for height usually towards the back of the pot (or the center-depending on if your planter needs to look good in all directions), the filler would be the medium height plants/flowers, and the spiller would be what you plant toward the front of the pot near the edge so it overlaps and hangs off a bit.  So there ya go–a little bit of container garden 101 from a person who knows very little about gardening. :) But I like to try!
But ok, back to container gardens…
I was walking around just snapping photos with my phone because the ones they make at the nursery are so pretty.  I thought it would be fun to show you all some of my favorites in case you wanted to give it a shot yourself, or at least get some ideas.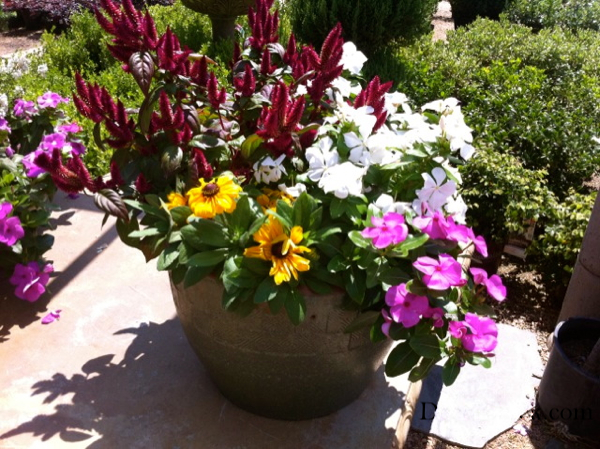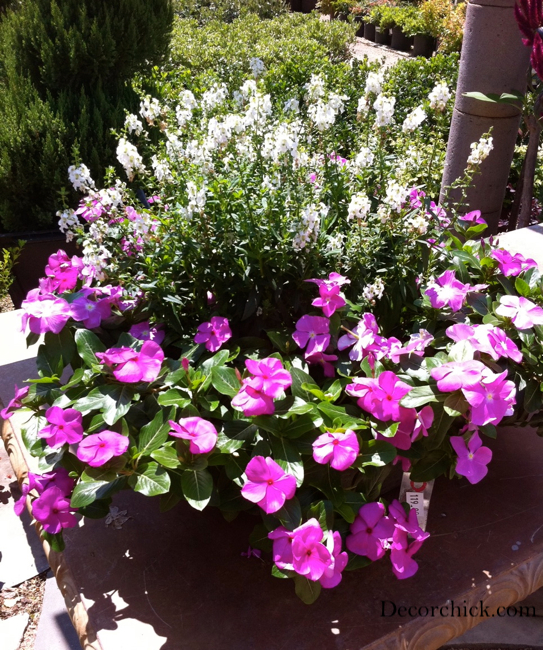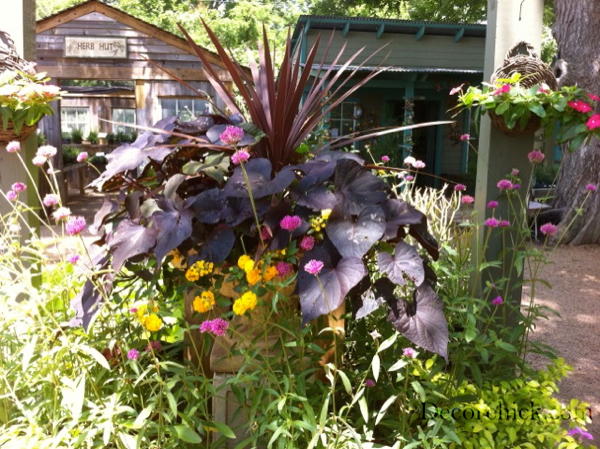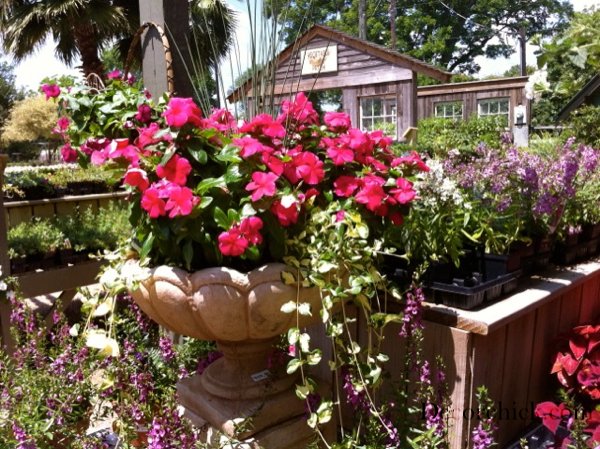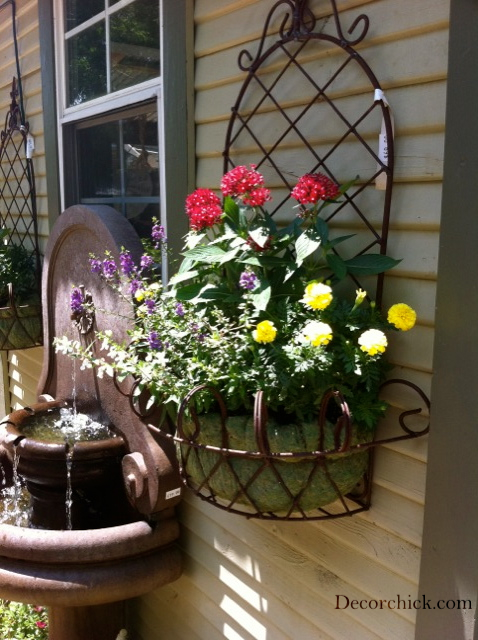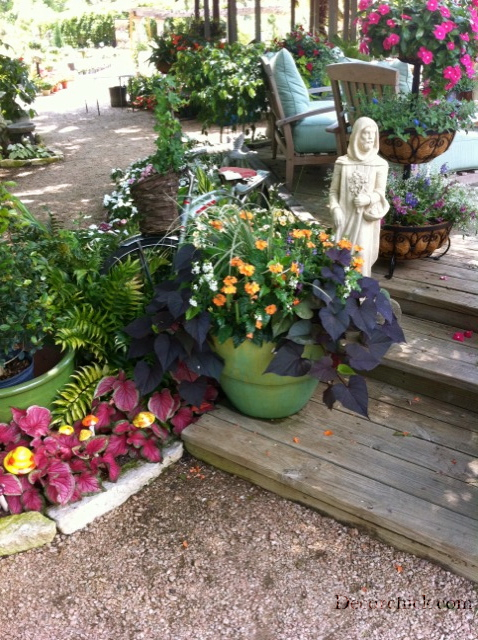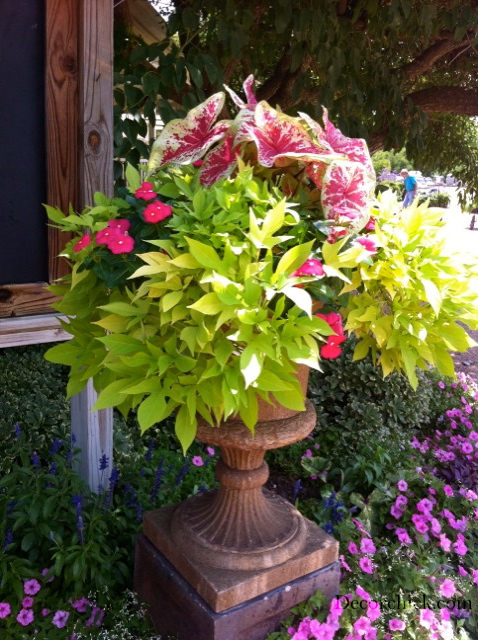 I LOVE that last one!! Definitely my fav.
We have one of the best nurseries around I think (Enchanted Forest). It's really like a little tucked away paradise and is just so fun to go to and walk around.  They have sweet dogs and cats just roaming around, a nice pond, and also roosters and chickens but they are in the coop. :)  My daughter LOVES to go there. Plus they always have activities for adults and kiddos and the staff that works there are just so nice.  And NO, this is not a sponsored post or anything.  The people at the nursery have no clue who I am. Well they know who I am, but they don't know I have a blog or anything or that I was going to talk about them!
I'm still working a little on our front porch, but I might just have a few new container garden pots to show you soon! ;)
Do you love container gardens as much as me, or have you planted some before?  I'm kind of addicted and want them everywhere!

Oh, p.s.-I just joined Instagram finally and loooooooove it. My user name there is decorchick1.  Or you can try this link and see if you can follow from there. :)
xxoo,
Decorchick!
__________________________________________________________________
Also find me on Facebook, Twitter, Pinterest, Google+, RSS and Instagram