A few weeks ago I introduced you all to My Colortopia by Glidden and there was a fun personality quiz you could take and it would choose some paint colors that matched your personality.  And today I'm going to show you something else fun you can use to help with color inspiration.

The new tool is called My Image Inspiration and it allows you to upload any image you like or inspires you.  This can be something like a piece of wallpaper, fabric, art, clothing etc. Then it will show you paint colors that will coordinate with your image so you can get some ideas when you are ready to start painting.
I tried it out and uploaded this image of a piece of fabric I found online because I love the colors in it.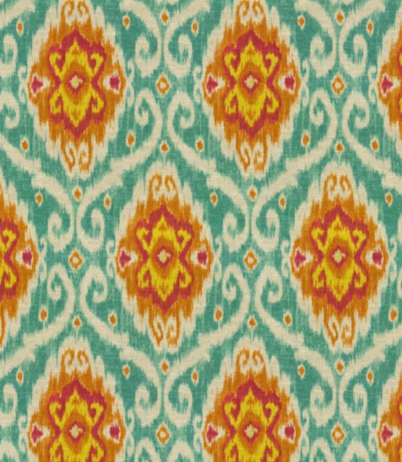 And then these are the results it came up with.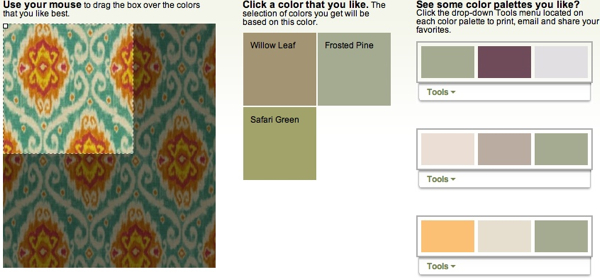 I'll admit those paint colors aren't exactly what I thought they would be.  I love turquoise and orange together so I was hoping it would pull some aqua paint colors etc.  But since a lot of greens showed up in the results, I'm assuming the computer is reading the swatch as more green than blue. But I still like greens too! :)
Can you think of something that you love that you could upload and try out the test for yourself? I'd love it if you would take a minute and do the quiz here and let me know what it comes up with as your results!
xxoo,
Decorchick!
I have been sponsored by Glidden brand paint to write this post but the thoughts and opinions expressed are my own.