I'm so excited to announce my partnership with The Home Depot and The Home Depot Celebration of Service Blog Network!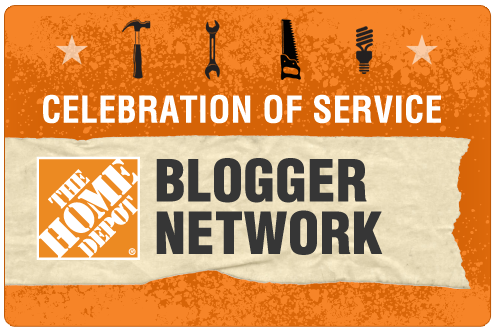 What is that you may ask?  Well last year, The Home Depot Foundation launched its first ever Celebration of Service volunteer campaign. And throughout the 2-month initiative, nearly 9,000 store associates worked side by side with veterans to complete 320 service projects across the country.  And today they are kicking off their 2nd annual Celebration of Service, and The Home Depot associate volunteers will be repairing and renovating 100 veteran homes in 13 cities across the country. Then, over the next two months through Veteran's Day, they will complete more than 300 service projects benefitting veterans and their families. And I get to be a part of this!!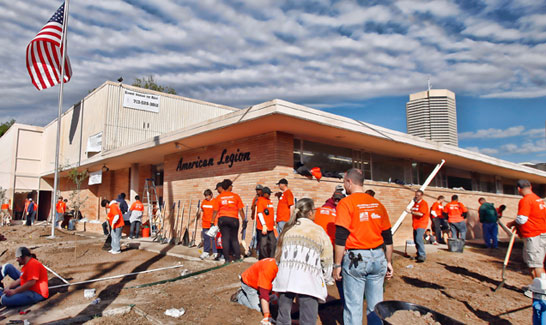 So over the next 4 months, I will be partnering with The Home Depot as a part of The Home Depot Celebration of Service Blog Network! As part of this network, I will be talking about the challenges Veterans face in our communities, participating in local service projects and events and exploring the steps that we can all take to reduce our home operating costs. Sound good? :)
And from September 6 to Veterans Day in November, store associate volunteers will complete hundreds of service projects–from making mobility modifications to the homes of injured veterans to renovating shelters for homeless veterans. Volunteer projects will also include energy efficient upgrades to homes of individual veterans and facilities that serve them to help reduce utility bills.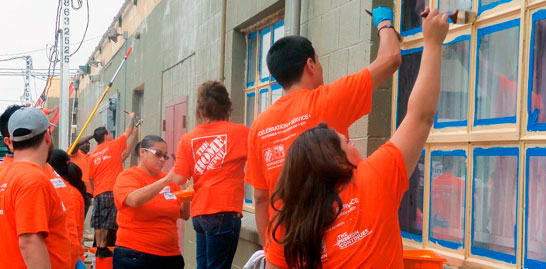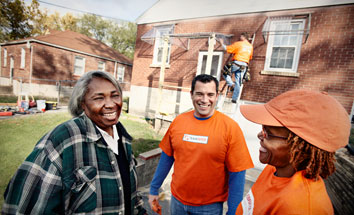 I will be traveling a little bit over the next couple of months and will be participating in a few service projects.  I have a feeling it's going to be a life-changing experience and I am completely honored to be a part of this network.  You know I will keep you updated with everything!
To learn more you can visit The Home Depot Foundation website, follow The Home Depot Foundation on Twitter, and like them on Facebook.
So awesome right? I love companies that give back and this is for such a great cause. I can't wait to see lives changed.
xxoo,
Decorchick!
________________________________________________________________________
Also find me on Facebook, Twitter, Pinterest, Google+, RSS and Instagram
Disclosure: The Home Depot partnered with bloggers such as me for their Celebration of Service Blog Network. As part of this program, I received compensation for my time. They did not tell me what to purchase or what to say about any product mentioned in these posts. The Home Depot believes that consumers and bloggers are free to form their own opinions and share them in their own words. The Home Depot's policies align with WOMMA Ethics Code, FTC guidelines and social media engagement recommendations.