Umm, hello new luscious long drapes that totally transformed our living room!  Where have you been all my life?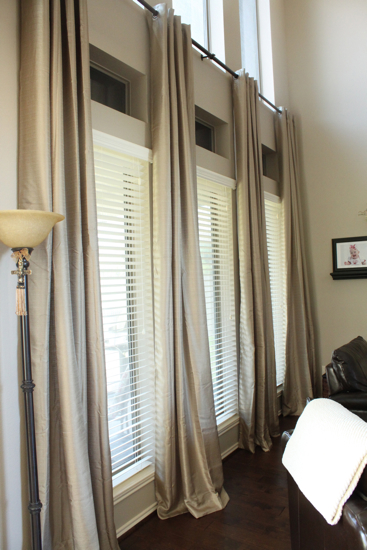 Over the weekend I spent 4 hours on one of those death metal ladders hanging up the curtain rod.  It wasn't fun.  Not at all. But, it was well worth the sacrifice to have those lovely curtains hanging up now!
So where did they come from you ask?  From a great company called Curtainworks.  I was thrilled to find out they sell curtains up to 144 inches in length for our large windows!  And the price?  You will be amazed at their prices!  I'm not kidding.  I needed 132 inch length panels, and each panel for the style I chose are only $29.99!!  But the team at Curtainworks was way generous and sent me the 4 panels I needed to transform our windows. Thank you Curtainworks! :)
Even being 132 inches long, these curtains are extremely light weight, and they are even lined.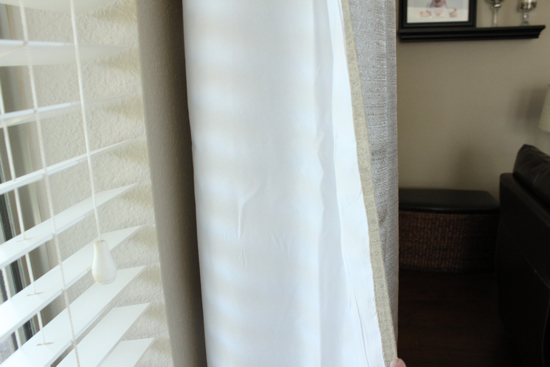 I chose the Monterey Textured Lined Grommet Panel, in the color Mocha.  And I am so glad I chose that color–it's a beautiful shimmery perfect neutral color, and they hang and puddle the floor just perfectly.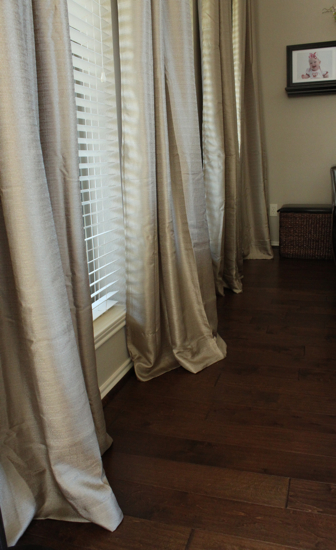 Oh yea, how about those wood floors?  Pretty awesome right? :)  I'm working on a living room reveal and will show you all very soon!
What's also awesome is that the new curtains hide these…
You all should know I am BEYOND thrilled about that. :)
Close-up of the top of panels and grommets.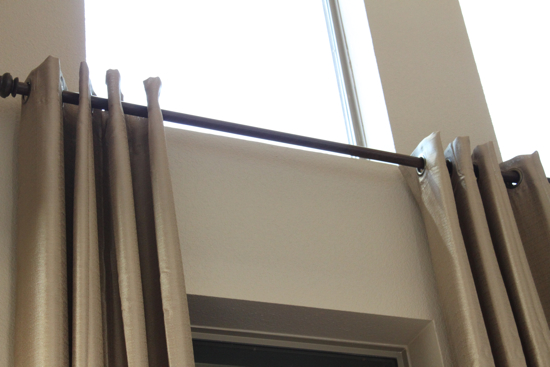 Another pic just because.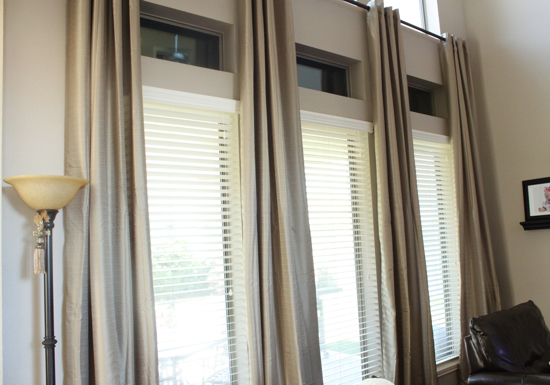 And just to be dramatic because it's in my post title, here's what our windows used to look like before: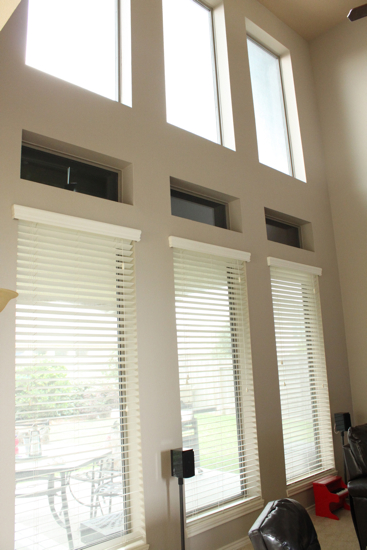 And after!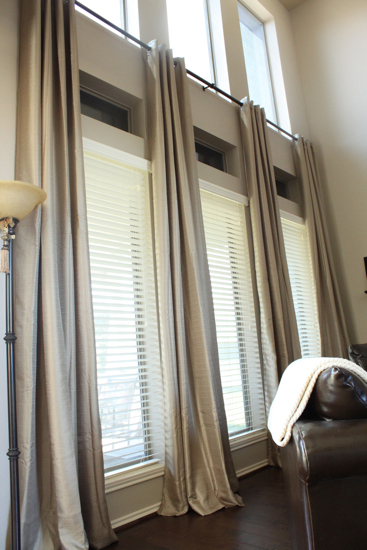 Pretty amazing huh?  I seriously love them.
If you are in the market for some new drapery, I'd highly recommend taking a look at Curtainworks.  There is no way I could have made curtains like this for the price they sell them for.  Actually, not even close with the amount of fabric I would have needed. They have tons of pretty curtains in several different lengths, and I am sure you will find something.
Hooray for affordable and pretty curtains!
Sharing this post at Thrifty Decor Chick's Before and After Party.
xxoo,
Decorchick!