Well I can't ever say "final" about anything over here, but for now, it's final. Like I mentioned recently, the oldest new arrangement wasn't working out. It was crammed. And I tried to fit too much in there. It's amazing what removing one huge leather recliner did!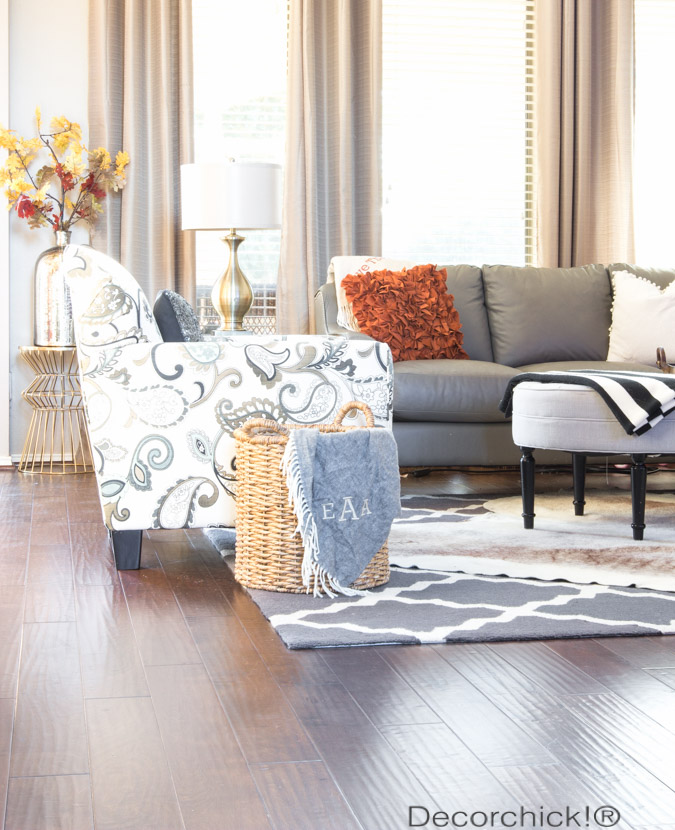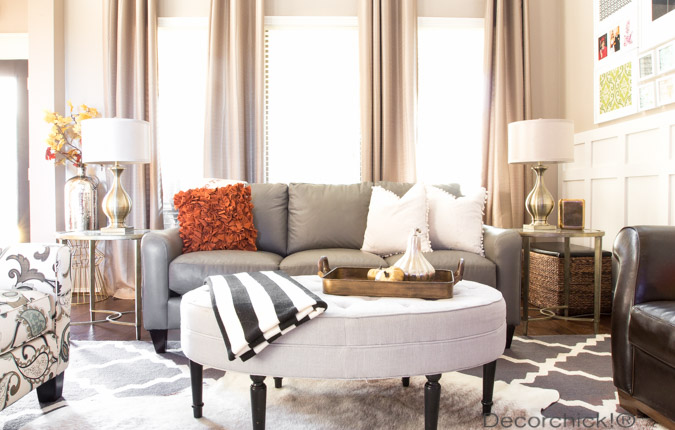 It's like we can breathe now!
Here's the old way we had it when we switched it up over the summer.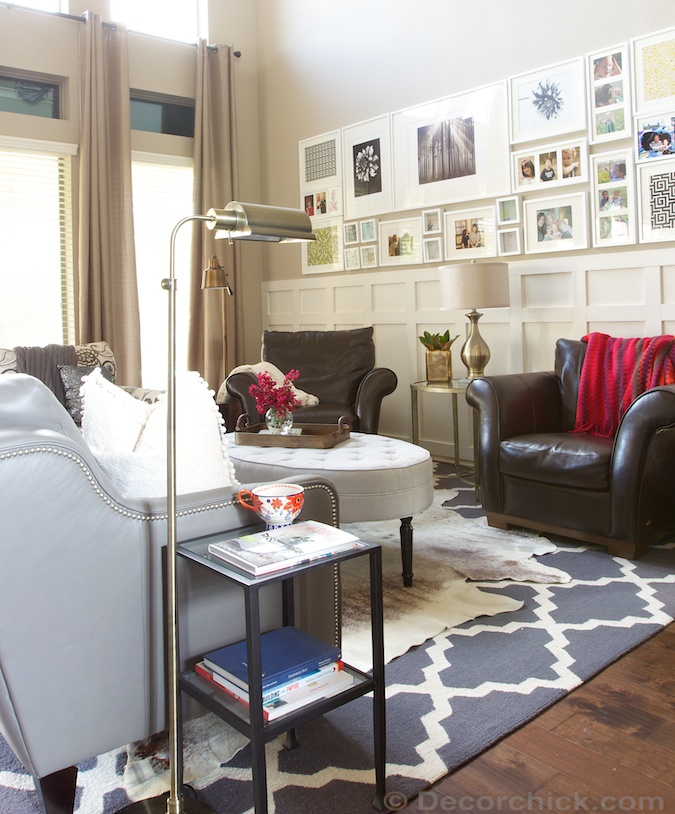 It looked nice on camera, but it was not the set up for a family with kids who like to play. Plus, it was very hard to clean everything because there was so much to maneuver around.
By removing the 1 leather recliner, it allowed so many more options.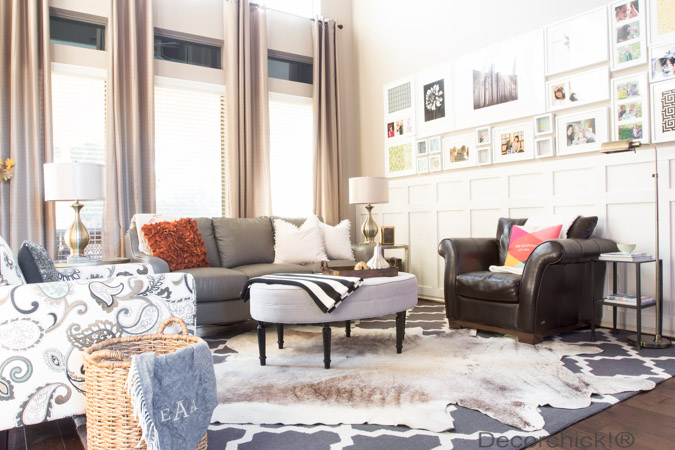 We still have plenty of seating, and more than enough room for the kids to play. They particularly love sliding on the wood floors which are exposed even more now.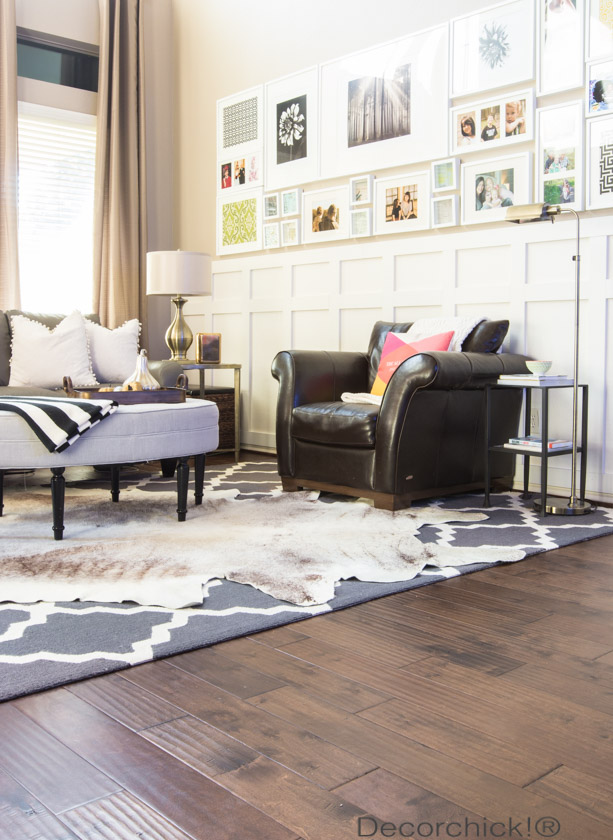 I still like this brown leather chair, and like the extra reading area it's turned out to be.  Doesn't mean I'll keep it forever, but it's good for now.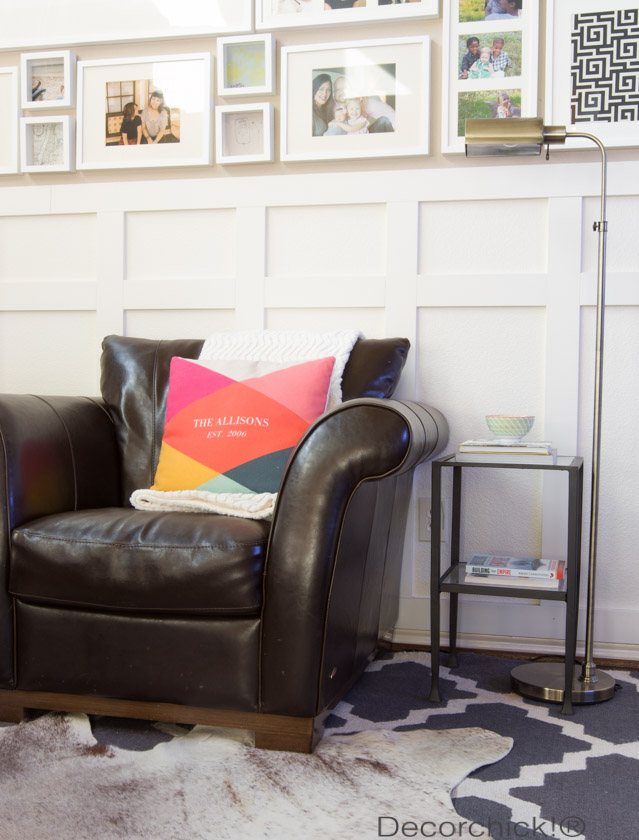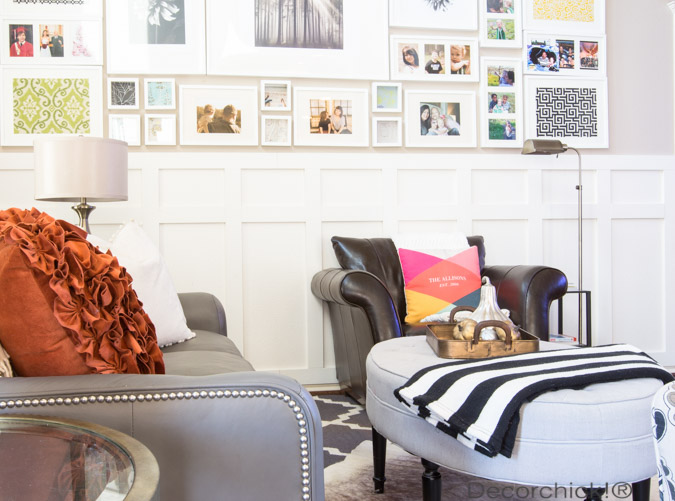 And that's it for our musical living room! Sometimes it takes a few (or several) tweaks before it feels right to you.
And here's a little tip. If you rearrange a full room like I did on a whim, SLEEP ON IT. Don't decide you hate it immediately like I did. Change is hard, so it took me a few days before I really loved it and got used to the new look. I really do love it now though! :)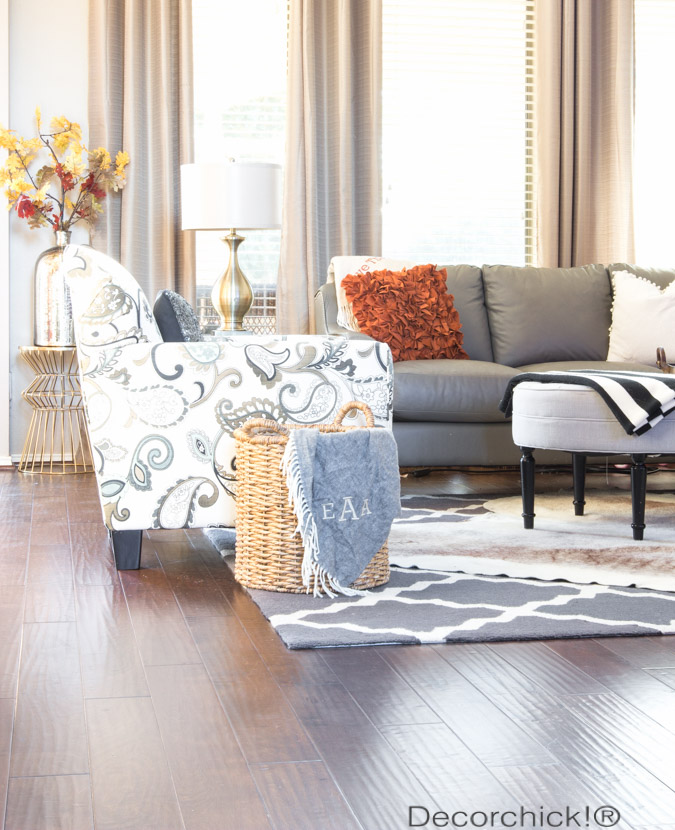 What do you think? Better than before? I know some of you want to see our TV area and I'll get to that soon. It's really not much to see though unless you like seeing big record players, cable boxes, and every other electronic known to man?
Need to work on that. :)
p.s.-you can read all about those long inexpensive curtains in this post. They are super affordable and we've had them for several years now!
xxoo,
Decorchick!®