You know those jobs around your house that you know need to get done, but just never get done? You know the ones I'm talking about. Cleaning your tile grout falls into that category. It's definitely considered a dirty job too, since I just did ours.
See our tile in the kitchen?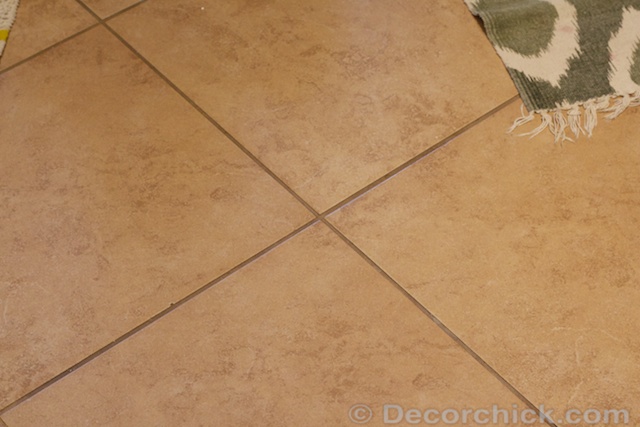 Doesn't look too bad does it? Well, seeing how it's supposed to look like this…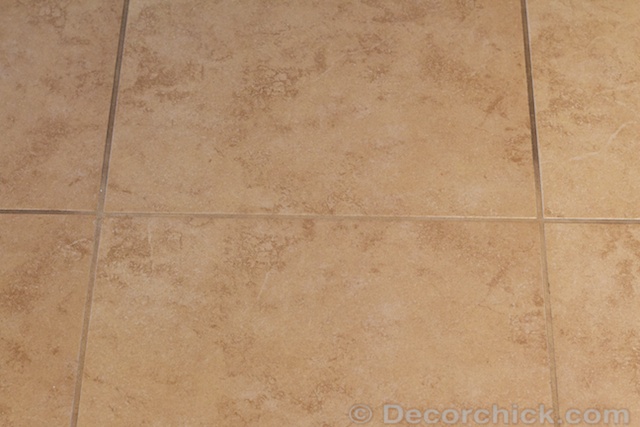 it is bad. Very bad. Disgusting in fact. I've never cleaned it, not gonna lie. And I won't tell you how many years we've lived here, but I will say it's several. ;)
I took the #BountyChallenge that Proctor & Gamble and The Home Depot contacted me about.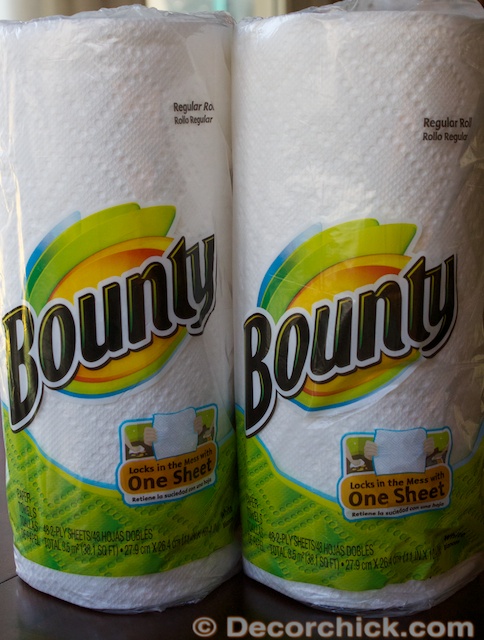 They wanted to challenge me to use Bounty paper towels (which is what I use anyway) and clean up a messy project with them. As much as I was not looking forward to being down on all four's scrubbing for a long time, I knew it was the kick in the pants I needed to get our floors clean. Because yes, my baby does eat off of the floor. Hopefully she doesn't eat off of the grout.
So I went to The Home Depot and bought a few supplies to do this.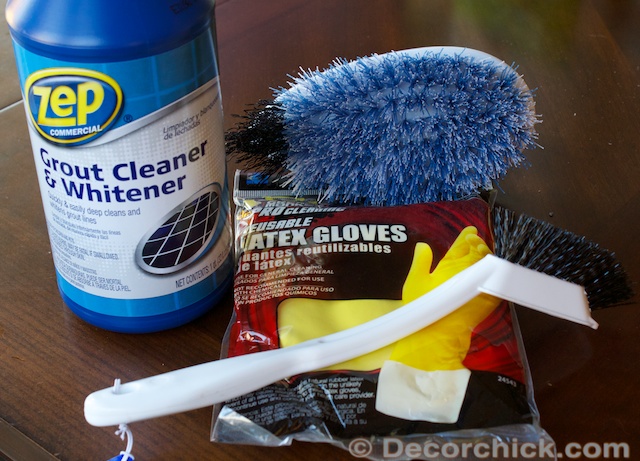 I ended up using that white brush the whole time and didn't use the big blue one.
But all I did was follow the directions on that grout cleaner, scrub it with the brush, and then wiped it all up with the Bounty paper towels.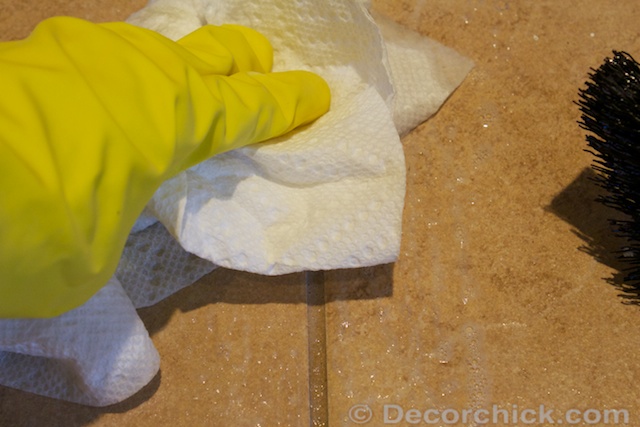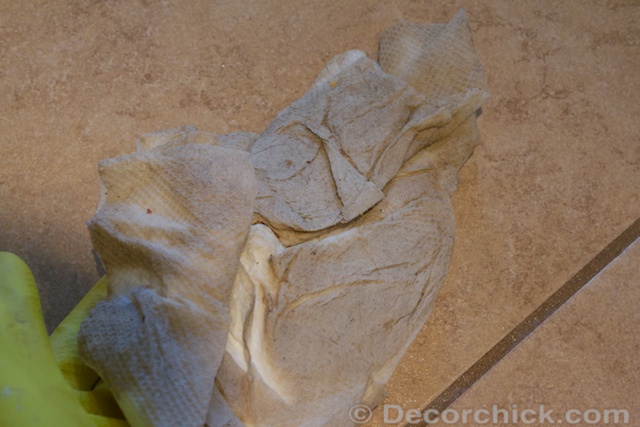 Ewwww!
*WARNING–THIS NEXT IMAGE I'M ABOUT TO SHOW YOU IS TOTALLY GROSS*
If you've never cleaned grout like I have, you might be surprised at what all can actually live in those grout lines…See exhibit A.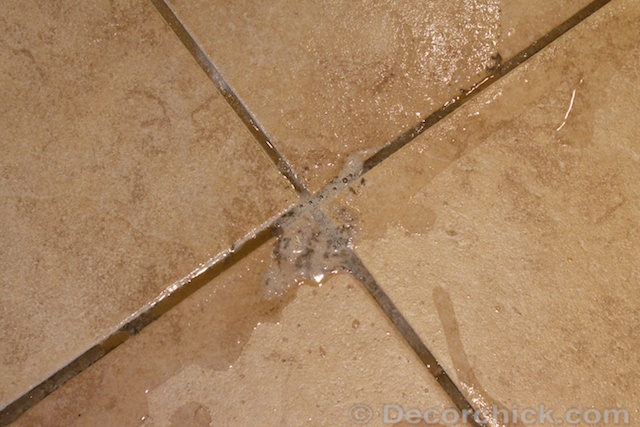 See all of that funk that is just breaking loose on it's own? That is with NO scrubbing, just the grout solution on there. I literally gagged when I saw that was happening. Barf-o-rama.
You can see in this picture which half is clean, and which is not.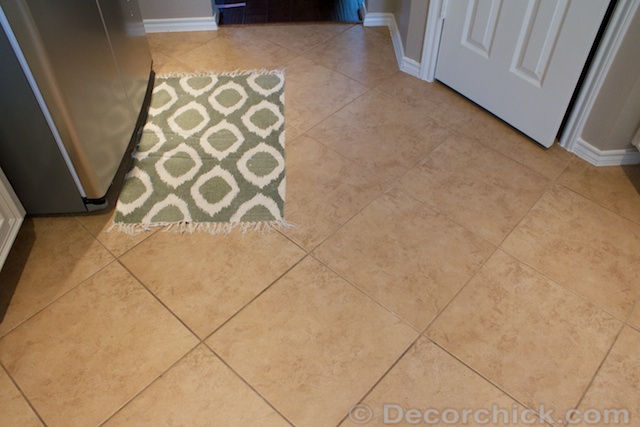 Pretty amazing.
So with about 1 1/2 hours of scrubbing my grout lines were clean and I was happy.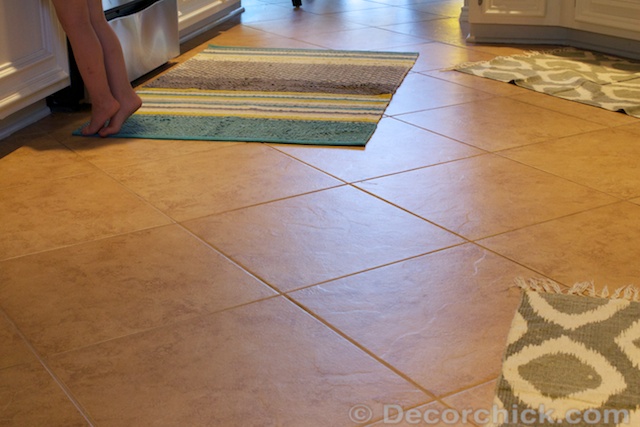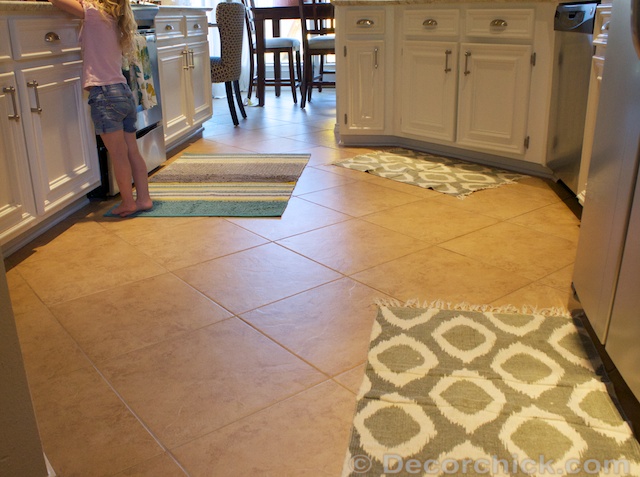 I have a few spots to touch up too but never again will I let my grout get like that! Ack!
Here's a video you can watch on other ways Bounty is great for clean ups.
13052 Bounty Home Hardware – 02 Paint Wipeup v7 (1)
So how would you like to win 2 rolls of Bounty Paper Towels AND a $250 gift card to The Home Depot for the #BountyChallenge??! Yea baby! To enter just leave a comment and tell us you're excited to use some Bounty paper towels and what you like to use them for. Or if you're brave, you can tell me when the last time you cleaned your grout was! Easy peasy! I'll announce a winner Sunday, July 7, 2013.
Update: Giveaway now closed and the winner is #44-Kassandra Artz. Congrats!
xxoo,
Decorchick!
Let's Connect!




I did receive these products for my consideration from Proctor & Gamble and they are also providing the giveaway prize. As always, opinions and dirty grout lines are, and always will be my own.