Oh my goodness y'all. If you have trouble with meal planning, have little time to actually cook, cooking meat that turns out tough, or maybe just aren't even the best cook? YOU NEED AN INSTANT POT. If I could I would buy the world one! And I can't believe I am actually saying this because I was a huge skeptic! And if you haven't heard of this yet, it's a pressure cooker. :) And yes, I know, pressure cooking has been around for ages. I think now it's just maybe making a comeback.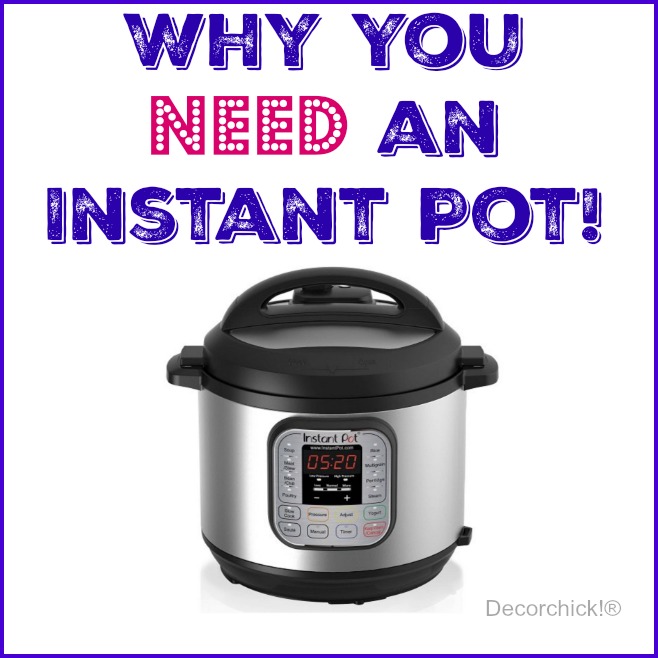 So TONS of my friends ordered this Instant Pot on Black Friday. I almost did. But needed to hear from other's experiences first. I finally bit the bullet last week and it arrived Saturday! And I've been in love ever since!
I actually do enjoy cooking, but time is my problem. Well problem solved, because the pressure cooker cooks everything FAST, unlike a slow cooker. And keeps everything tender and flavorful and it still boggles my mind how it works. But hey, it works so that's all I need to know! And I actually look forward to using it multiple times per day! And if you forget to defrost something? No problem. You can throw in FROZEN meat!
So far, I've made homemade organic applesauce in 10 minutes, macaroni and cheese in 6 minutes, and beef short ribs in 35 minutes!!! And they have all 3 seriously been some of my favorite things I've cooked, like ever.
I went grocery shopping yesterday and stocked up for items to cook in the Instant Pot for this week. And that is a pretty big deal for me, because I have never been a real meal planner.
Here's the photos of what I cooked so far, in just 2 days. Yes these are phone photos sorry!! They definitely aren't the best quality, but I assure you they were SO good.
Homemade Organic Applesauce.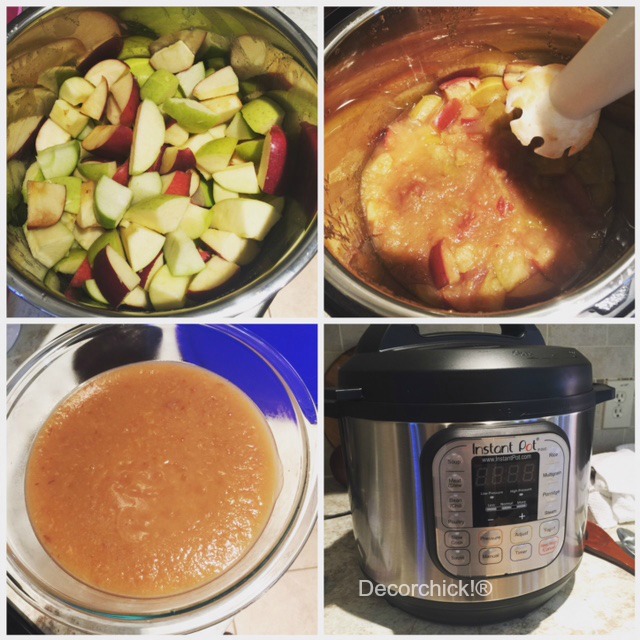 Best ever Mac n Cheese.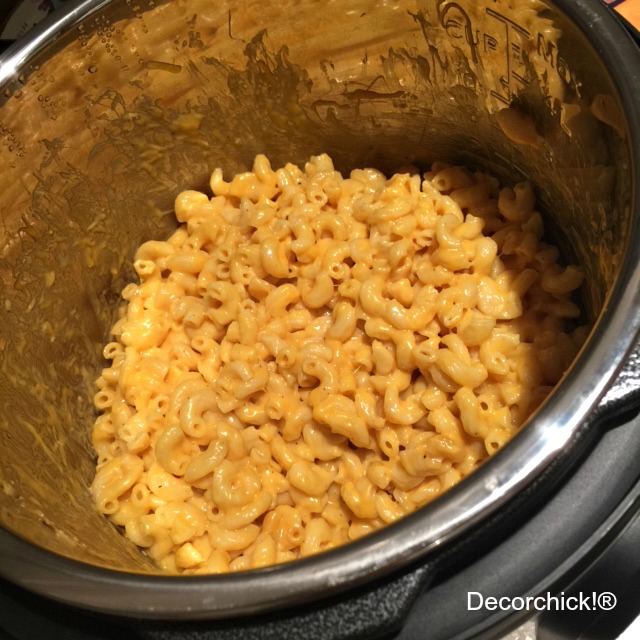 Beef Short Ribs.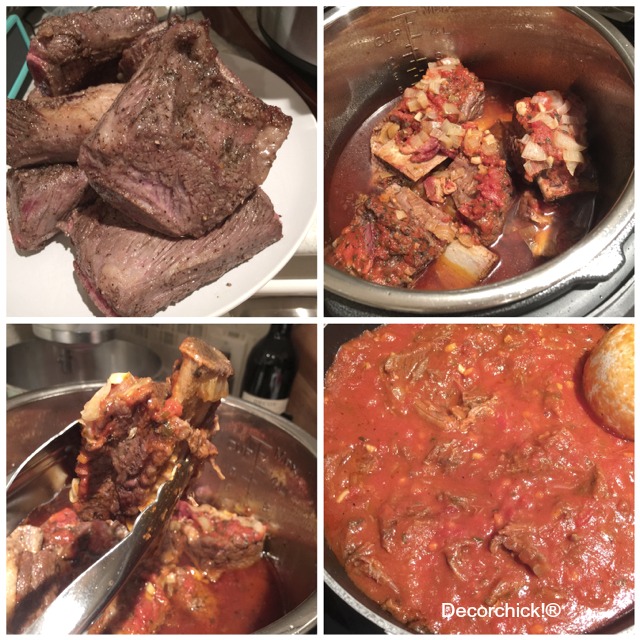 Those ribs y'all. They were fall off the bone, tender, and seriously delicious. I still can't get over it! I squeal each time I open up the cooker when it's done and see something perfectly cooked! It's amazing to me!
One cookbook I would highly recommend is this one from Amazon. I've used 2 recipes so far, 1 was adapted, like my ribs, but I am sure the original is great too. I went off that recipe, and cooked mine for the same amount of time as the recipe called for. The applesauce recipe was from here. And in the morning, we will be eating steel cut oats with apples for breakfast!
I have lots of other meals planned for the week already for our beloved Instant Pot, and can't wait. I'll share my favorites as I see fit! But seriously, you DO need this in your life! I didn't think I'd use one either and my husband said it would just be another appliance I'd push to the back of the cabinet. Well, I've proved him wrong by a landslide, and I am contemplating getting a second one! :)
Pressure cooking is like a whole new world for me, and I have LOTS to learn still. But at least I finally get quick release and natural release, of the pressure. ;) There are Facebook groups out there also to help you! This is the exact Instant Pot I have, and the ones many of my friends have. Highly highly recommend! You can even make yogurt, bone broth, and cheesecake with it. Say what?!
I am editing to add this also: Keep in mind that the cooking times in recipes don't actually begin until the pot reaches pressure. Then it will countdown. It does take usually 5-10 minutes for it to reach pressure, so consider that extra time when prepping. :)
Let me know if you have an Instant Pot and what you've been cooking lately!
xxoo,
Decorchick!®