Oh, get your mind out of the gutter! :) I am talking about our home office that we recently made over, a/k/a the mom cave, and now where the blogging magic happens.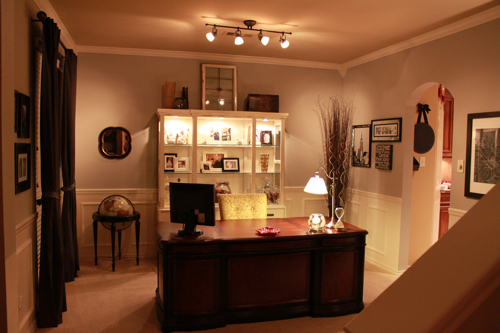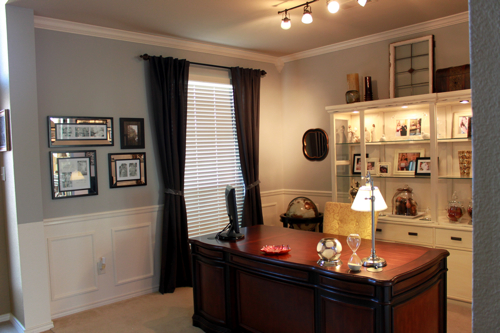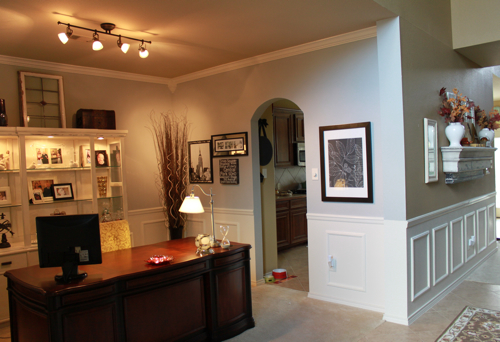 I sure don't miss our old dining room!
This room is special to me because it's calming, quiet, and everything is organized and clutter free.  I function well under those circumstances. :) It's where I sit and write my blog posts now and connect with all of you. It's nice sitting in a real chair blogging, rather than having a sore neck and back from slouching on the couch!  Although, I still do that too sometimes.  I also pay our now organized bills, and just daydream in this room. :)
Here is me trying to work in my new space knowing that my husband is taking pictures. That was strange…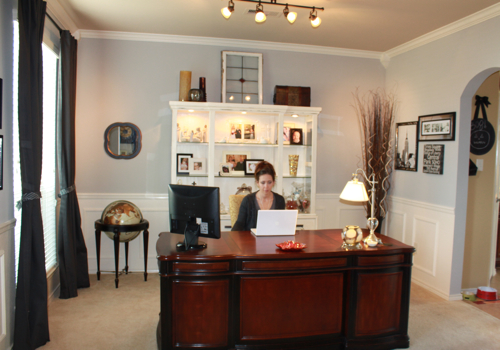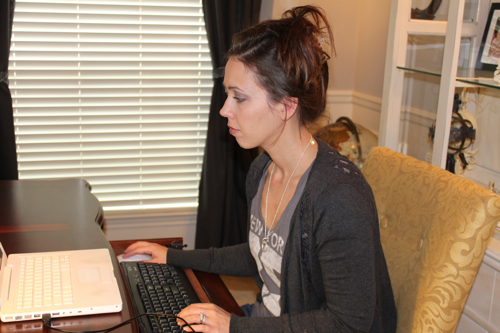 And of course it wouldn't be a mom cave without this little goober.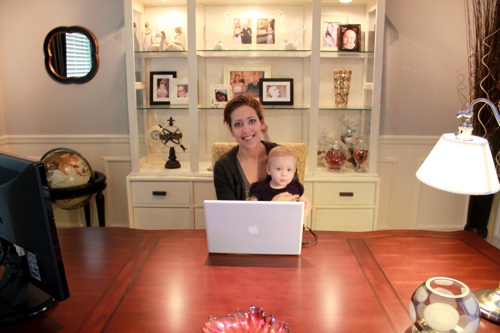 Even though it would be cool to have a real "cave" I could escape to, to where no interruptions exist, I enjoy her "interruptions" and am inspired by her daily.  If I find a few stray dolls, balls, cookie crumbs, or even banana remnants rubbed on the curtains in here, it's ok…it's our cave.
I'm linking this post up with Kate's Mom Cave party and Susan at Between Naps on The Porch Mom Cave Party which are sponsored by Homegoods. :)
xxoo,
Decorchick!