Have you ever wondered where all of the bloggers put their "stuff" a/k/a decor and accessories when they aren't using them? Well, I always wondered that when I started blogging, especially for the ones who are always making cute crafts.  I'd always think "where in the world can they store all of this stuff?!"  Hence the reason I've slowed down on crafts because I'm out of room!
Well….ahem…..today I'm here to show you where all of my stuff lands.  Basically anything that has a door in our house has some kind of decor shoved inside it.
You know the table in our entryway?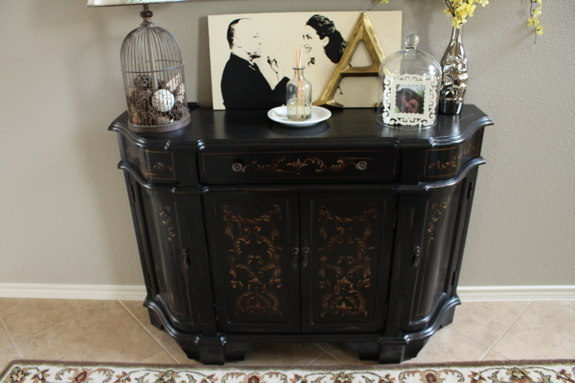 Looks pretty from the outside, but what's inside is scary. Here's the middle cabinets.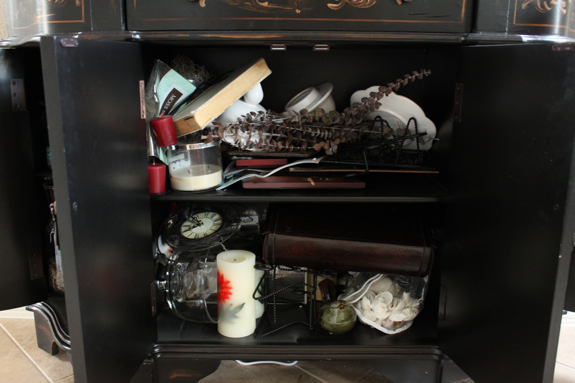 And the side cabinets.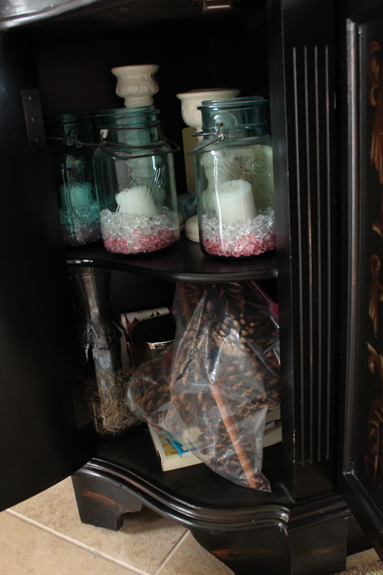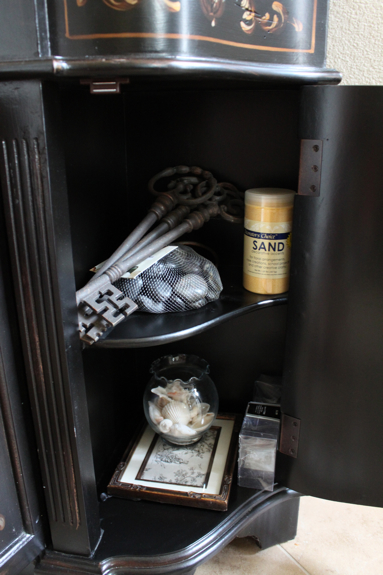 And no, it's not organized.  But I do know where everything is when I need something.  Well, most of the time I remember.  :)
And then we have this good sized linen closet upstairs in the hallway.  Are there linens and fresh towels in there?  Ummmm….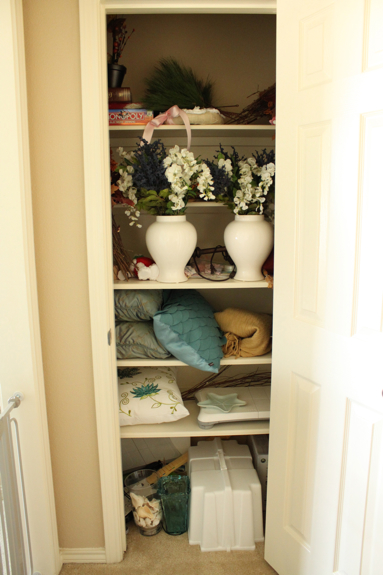 This would be what we call the home decor closet. I could open up a shop I think. :)
And oh mercy. The garage.  Well, we won't talk about the entire garage today, but I do have a really bad (and annoying) habit of just putting stuff right on the floor by the door.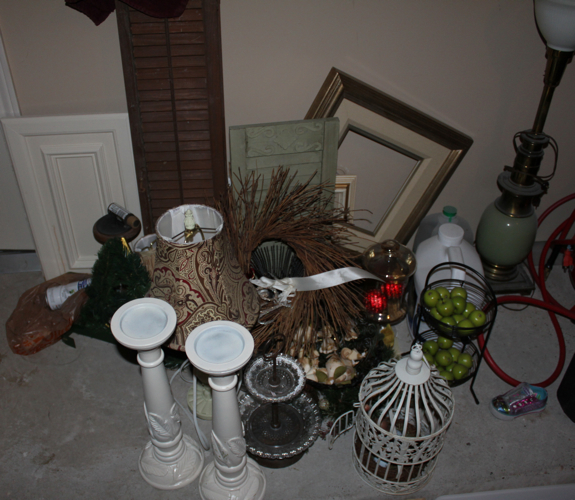 Uhhhhh, why Emily?  But yes, I do have TONS of bins also in the garage that are actually organized by seasonal decor.  I know you don't believe me after seeing this but it's true!
Oh yea, and then there's this pretty thing sitting in our office.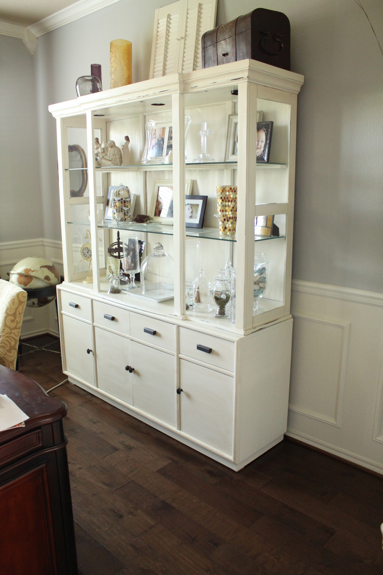 Remember that hutch and buffet?  Well, I would have snapped some pics of what's on the inside, but when I open the doors all sorts of stuff (lots of greenery, flowerpots, hurricanes, plates, etc.) falls out.  No lie.
Now you all probably understand that when I look for new furniture pieces to bring home, I always try to make sure it can be used as storage to house my junk.
So there you have it.  My dirty little secrets.  And the moral to this post is…..to have a garage sale ASAP.
Where do  you keep all of your stuff, junk, treasures….it's all the same right? :)
xxoo,
Decorchick!