Hey new Houston Life friends!! I'm so excited you are here today!

It was SO much fun being on the show today!  Since you are probably new to my blog and maybe wanting to learn a little bit more about essential oils, don't worry, I've got ya covered!
I shared my top 5 essential oils every home needs, and also shared a few DIY recipes, so thought I would put them here for easy access.
TOP 5 OILS:
Lavender – "swiss army knife of oils" – calming, relaxing, great for sleep support and great for healthy skin
Lemon – "sunshine in a bottle" – uplifts the spirits, removes those pesky sticker tags, gives a clean fresh scent when diffused
Peppermint – Diffuse during homework or study times, apply to sore muscles after a workout, invigorating scent, provides a cooling sensation which is great during warmer months
Thieves Vitality – Amazing oil for supporting healthy immune function and overall wellness; make Thieves Tea (winter wellness tea) to help support my body during the cooler months
Stress Away – The name says it all! Helps reduce occasional nervous tension, and perfect to diffuse or apply for a calming atmosphere.
LLP Recipe – a/k/a Breathe Roll-on (great for when seasons change)
10 drops Lavender
10 drops Lemon
10 drops Peppermint
fill bottle with carrier oil (I used Young Living's V-6 oil)
Epsom Salt Bath (when you need to relax)
1 cup epsom salt
10 drops of essential oil of choice (I used Lavender)
shake well
pour at least 1 cup into bath (or more depending on preference)
Those are just some of the MANY recipes you can do with these oils. Really, they are that awesome. Healthy immune systems, respiratory systems, emotional support…I could go on and on!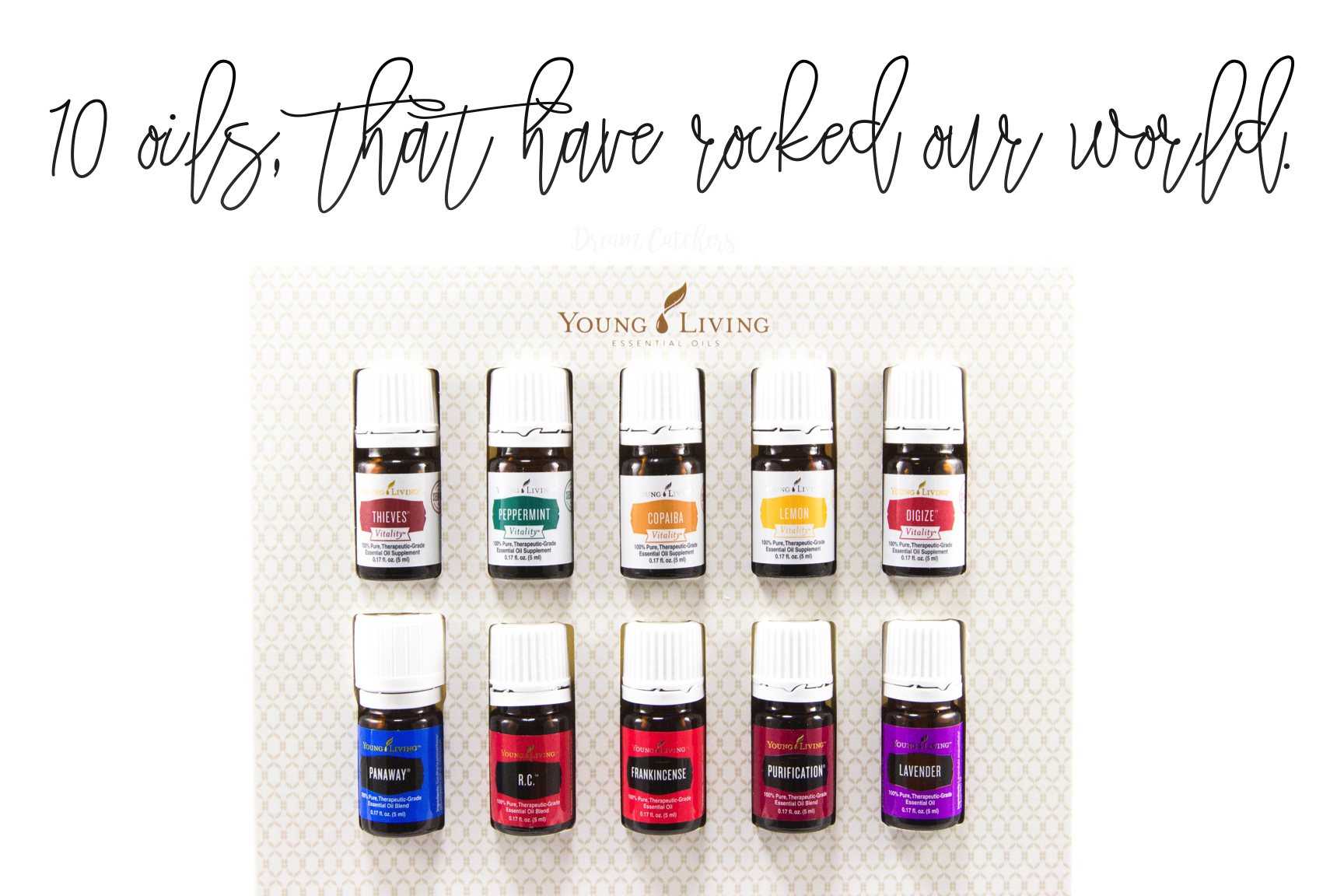 What's even better is that the top 5 oils I talked about today on the show all come in the best kit ever! It's the best deal out there!
Head on over to my essential oils page to learn more about how to get started. It's crazy easy, and one of the best things you will do for you and your family!
Thank YOU so much for visiting today friends!! I hope to get to know you better soon!
xxoo,
Emily