Can you spot it? The new shiny thing living on my kitchen countertops now?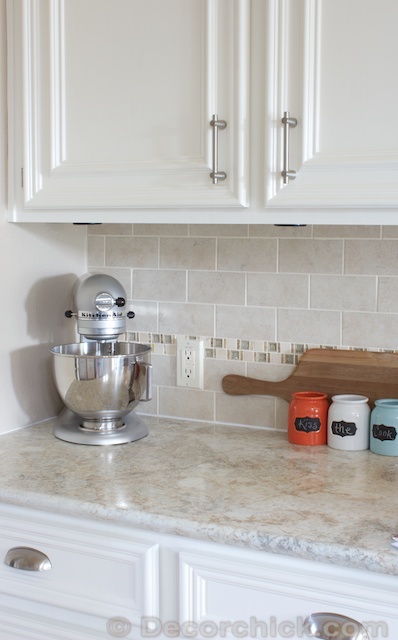 Eeeeek! FINALLY right??! I know you all are rejoicing with me as this is a cook/baker's must have item right?  Remember I even had a KitchenAid on my wish list to Santa a few years ago. Santa came through, just a few years later. :)
I played it safe and got the silver metallic color.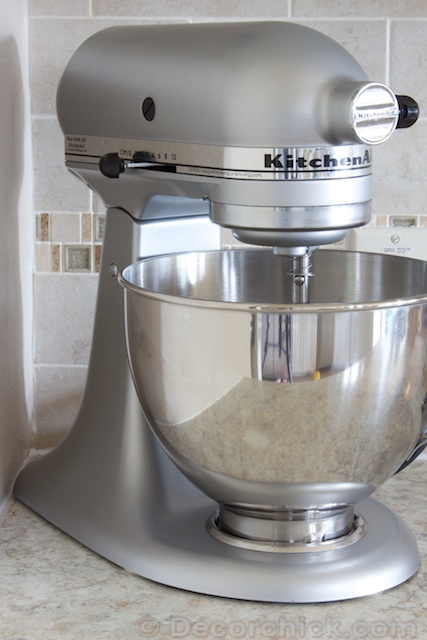 I was very close to ordering the aqua, but I finally decided that with as much as I like to change colors and get tired of stuff, that I should just go safe with this since I want to leave it out in the kitchen. It looks pretty great with the hardware and the stainless appliances I must say. :)
SO, I need to know from you all what to make??! I am dying to use it. I haven't yet because it just came a few days ago. And of course everything I think of that I want to try is of course a dessert, and that's not really allowed right now. But maybe you can twist my arm if it's really fabulous. Any of you have any healthy ideas or recipes? Or what's your favorite sweet to make if I decide to go that route? Can't wait to try something out.
xxoo,
Decorchick!
Let's Connect!