Oh my goodness y'all.  Starting Monday, you are going to DIE from the awesomeness.  For real.  Me and some other bloggy friends have gotten together with some of the BEST brands you all know and love, to provide the greatest giveaways you all have ever seen! I think it is safe to say these giveaways will be the biggest you've seen on any of the blogs you read, especially in our niche.
It will be THREE days of giveaways, starting on MONDAY, with several grand prize winners.  Like I said, it's going to be AMAZING!!!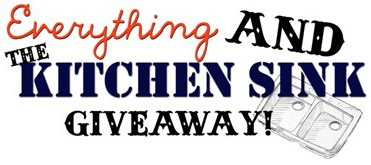 So be sure and come back here on Monday, Tuesday and Wednesday next week–you definitely don't want to miss *cough cough* over $14,000 in prizes and cash gift cards now do you? I didn't think so! It really will be the ultimate and I'm so excited for you all–I want to win!
Also as a side note–since the not so awesome Facebook changes have happened, I know a lot of you aren't seeing my posts there when I put up something up on my page because of their new "reach" system.  It's quite annoying but nothing I can about it right now, so that's why I am telling you to just come directly to the blog if you aren't seeing my status updates in your Facebook feeds, mkay?  And hopefully Facebook will change their silly "reach" thing?! Gah!
See ya Monday!
xxoo,
Decorchick!
________________________________________________________________________
Also find me on Facebook, Twitter, Pinterest, Google+, RSS and Instagram