Spring has sprung and I'm loving it!  Y'all know how much I love redoing our mantel each season, and now I really love it with the new paint color on the walls because it allows me to pretty much do whatever I want to do now.  Not that I couldn't before, but some colors just wouldn't have looked right with the camel walls.
I didn't want to buy anything new for it, so I shopped the house and stole things from mostly the hutch in the office, and a few things that were out in the garage. I was happy to pull out my little birdies and find them a home for spring, and then my theme just kind of ended up being a birdie theme.  I actually call it a garden/birdie theme.  No Easter eggs or bunnies this time. :)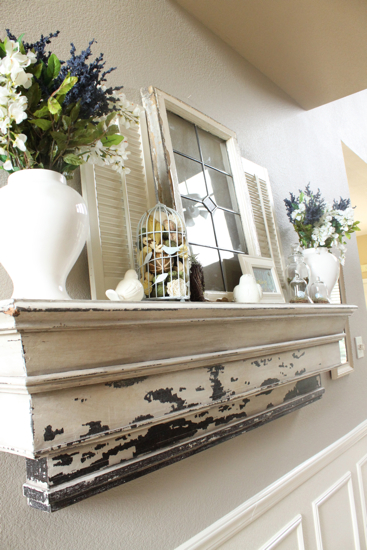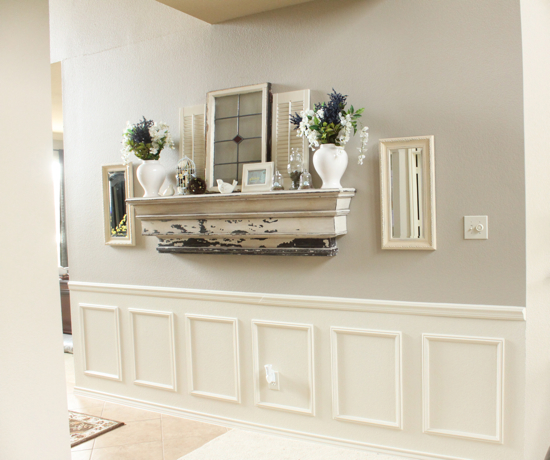 These pics were taken pre-wood floors, which by the way I can't wait to show you!!
And if you are new here, the "mantel" is actually the Pottery Barn ledge that we bought at the PB outlet for a great deal.
I used an apothecary jar and a few cloches that were both found at a thrift store, and stuck in some moss and some decorative eggs.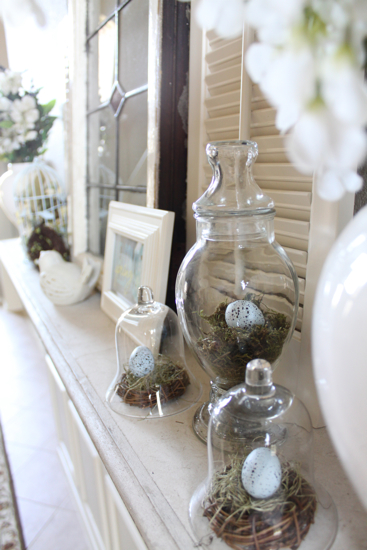 A little bird's nest propped up against a bird cage filled with good smelling stuff.
Sweet birdies…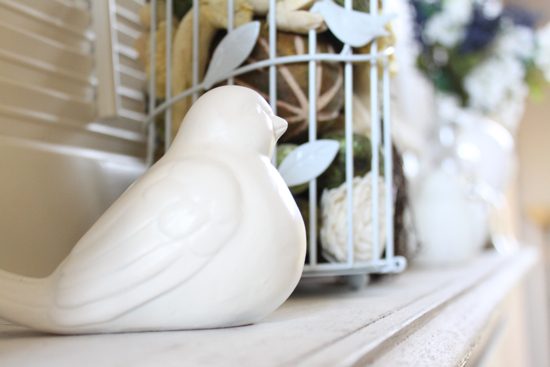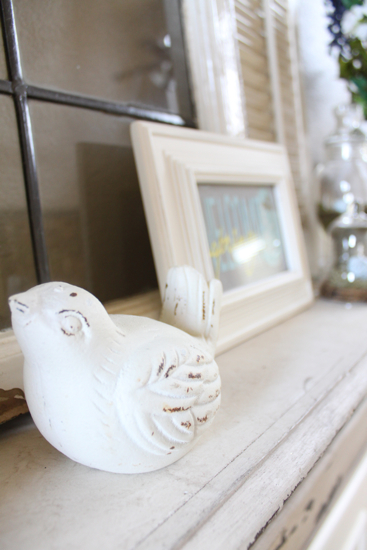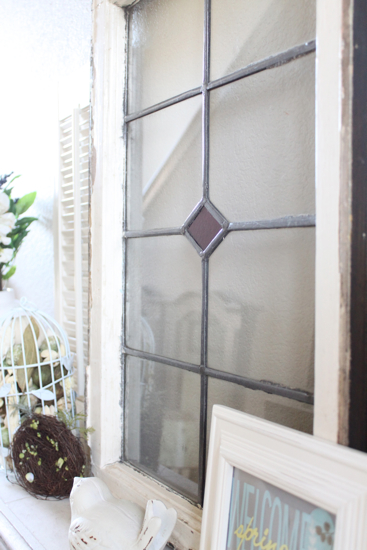 I still love my old window and shutters that I found at a resale shop last year. :)
And just a few more because I took a million photos.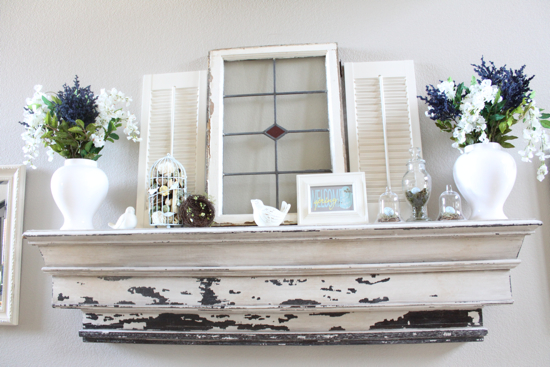 Like my droopy flower? ;)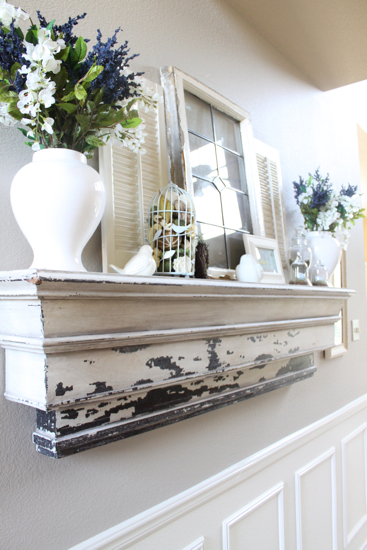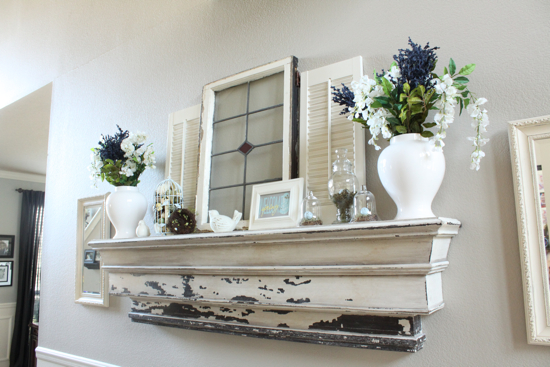 And that's a wrap of the mantel photo shoot. :)
Whatcha think?  Isn't the new paint SO much better too??
Sharing this post at CSI Project's Mantels and Vignettes Challenge.
xxoo,
Decorchick!