I love showing you all things I have found recently that are worthy to be written about. Case in point, the best leggings ever. After all, it is legging and oversized shirt season right? Good leggings are hard to find because a lot of them are see through and will show your lumps and bumps (a/k/a cellulite, a/k/a the worst genetic inheritance ever), but these do a great job at covering it all up and smoothing you out (for the most part) and are just flattering, which is hard to say about leggings.
You will be surprised at where I found these. At a workout clothing store, Athleta to be exact. Um, I love their workout clothes. But they are very pricey so I shop their sales of course. I have however invested in a few pairs of good workout capris though because again, those are also hard to find when you are trying to look good in spandex. It's not an easy task.
So the ladies at the store told me about these Bettona Jeggings. She said a lot of girls don't use them for working out in, but for a cute pair of pants to wear with boots etc.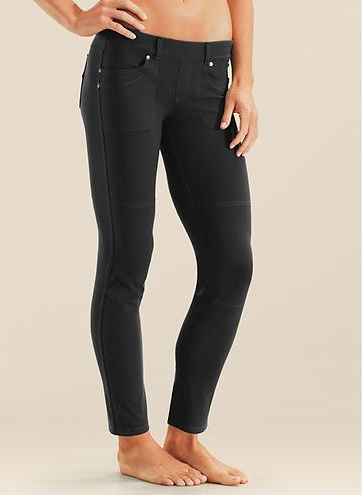 When I tried them on I was sold, be warned at the $80 price tag, but worth it. I like how the back of them has pockets too more like a jean.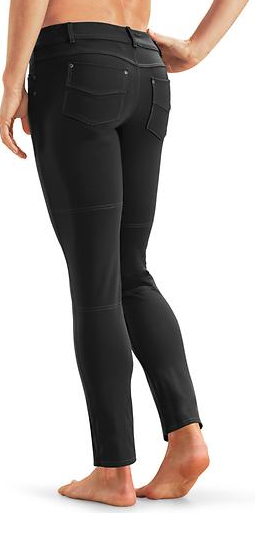 And no that's not me modeling them above but I wouldn't complain if it were.
I like the solid black with the stretchy material better than the other material the "heathered" colors come in, but that's just personal preference. And they do come in regular, tall, petite, and plus lengths/sizes.
I couldn't find a good shot of me in them, but I do have this one from some Christmas photos we took the other day.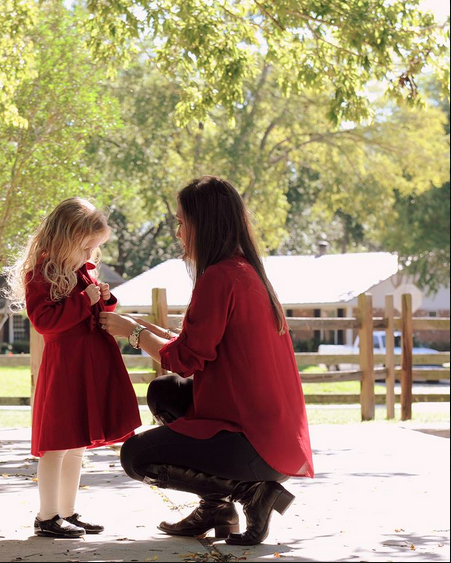 Mostly I'm just showing off Emma's adorable red pea coat. So cute! It's from Crazy 8 by the way.
Anyway, so the leggings…good stuff.
Next find of of the week is this set of white dishes from Ikea for $20.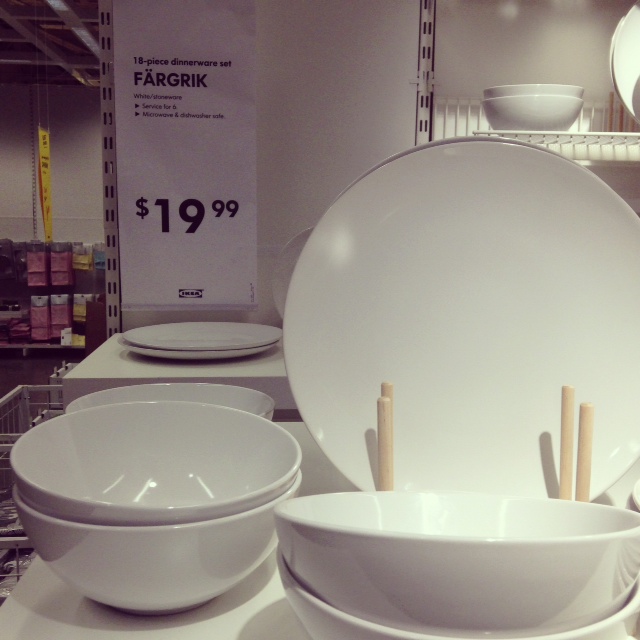 It's a service for 6! And no mugs! It's the Fargrik set you can see online here. They come in other colors. And I don't think you can buy it online either, so I'm so sorry if you don't have an Ikea nearby!
And lastly, my friend on Instagram, @mommyof5as, posted all of these dollar spot goodies from Target that she got.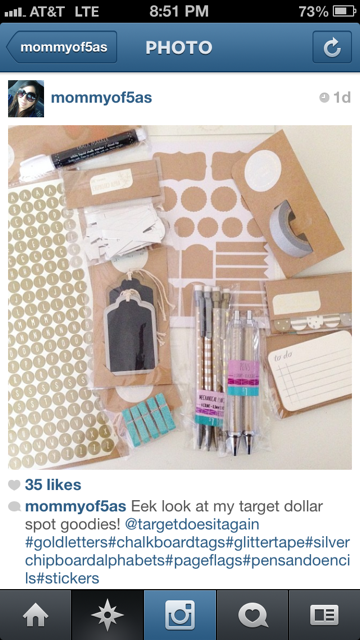 Such good things right?? I haven't made it over there yet so I hope there is still some left! I need all of the gold things for sure.
So that's it for this week. Maybe next will bring more treasures. Did you find anything good? Do you need some good leggings? Try those Athleta ones if so!
xxoo,
Decorchick!