Well sunburst mirrors are still going strong this year (I have about 5 now!), and when I saw this gold metallic one being pinned all over Pinterest, I knew I had to get it. And for $35–hello!!!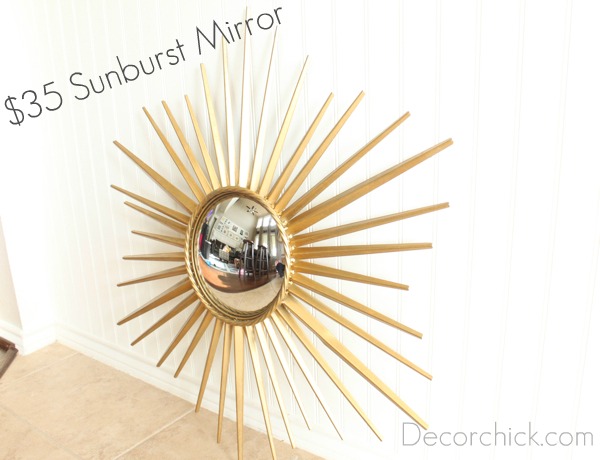 Isn't it beautiful?!  It is from Martha Stewart Living and you get it at Home Depot. And again for just $35! :) It's a good size and it's light so it will be easy to hang. I can't wait to hang it up–probably over the mantel!
And if the gold doesn't float your boat, you could easily spray paint this too. But the gold is so pretty I don't think you'd want to do that.
Are you still liking these types of mirrors or are you sick of seeing them. Won't hurt my feelings because I think they're still great. :) Now go to Home Depot and get you one…or two!
Sharing this post at Sarah's Before and After Party.
xxoo,
Decorchick!