Well HI!! I know that I owe you all a baby post which will come SOON, but I wanted to pop in here real quick to let you know about the Silhouette Studio Designer Edition for your machines because there's another great deal going on this month!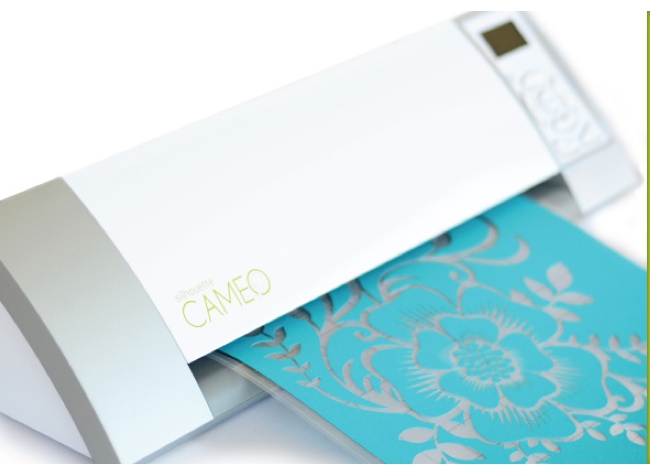 If you don't have a Silhouette yet, or are looking to upgrade your SD, now would be a great time to do so because you get both (the Cameo machine and Designer Edition) for only $269.99 (MSRP is $350!).
The Silhouette promotion is:
1 Silhouette Cameo Machine  (a $299 value)
1 Silhouette Studio Designer Edition (a $50 value)
And this is all for just $269.99!!! That's an $80 savings and that is huge.  You have to use this special link here to order this bundle package, and enter the code DECORCHICK at checkout.
And if you already have a Cameo, you can purchase the designer edition at 50% off! Just use the same link and same special code.
Silhouette Studio® Designer Edition contains all the same functionality as Silhouette Studio® plus the following designer features:
Ability to open, manipulate, and cut .svg files
Rhinestone tools to convert designs into rhinestone templates and create your own rhinestone designs
Sketch tools to convert designs into several styles of sketchable art
Creative knife tools to allow you to clip designs using different patterns
Enhanced eraser set to modify designs with more precision
Built-in ruler and guide lines for precise alignment and drawing
So it's a great value and if you can take advantage of this deal, go for it!  This promotion is only good until July 4- July 11.
Again, if you would like to order, you have to use this link, and enter the code DECORCHICK at checkout.
Happy crafting, and I promise once we get settled in here a little more I'll update you with a baby post.  I just haven't been on the computer at all and it's been quite nice! :)
xxoo,
Decorchick!