Some people don't like anything above their kitchen cabinets, and some do.  I happen to like a little something up there.  But what I previously had up there wasn't working for me anymore.
Here is the before (with the kitchen still painted Tobacco Road):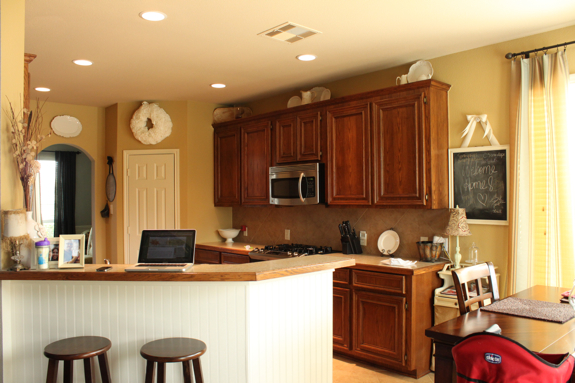 What was bothering me about those dishes and pitchers up there is that they seemed a little old fashioned to me?  Something about the scalloped plates made them seem oldish. And no offense if you have scalloped plates–I like them too, just not in here anymore. :)
And here's a close up of the old stuff after I re-painted the kitchen.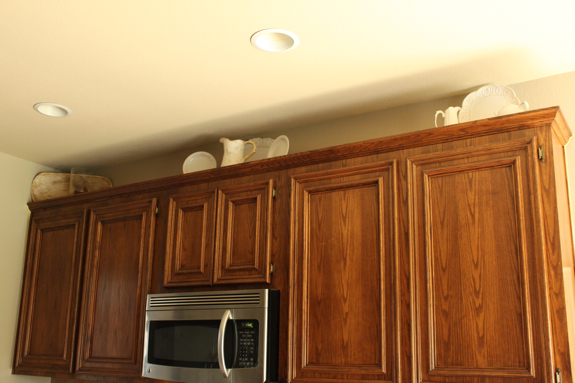 And here is the after when I changed things up a bit.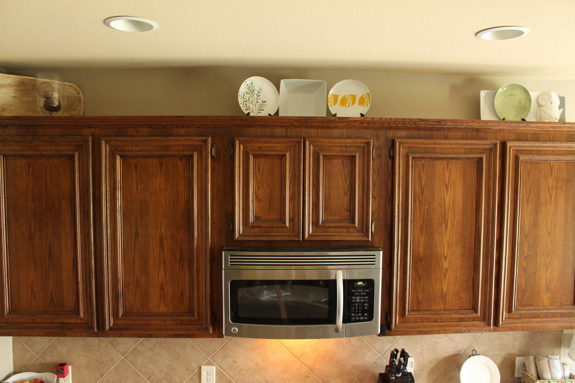 It's just a bit more current and fits into the rest of the house now.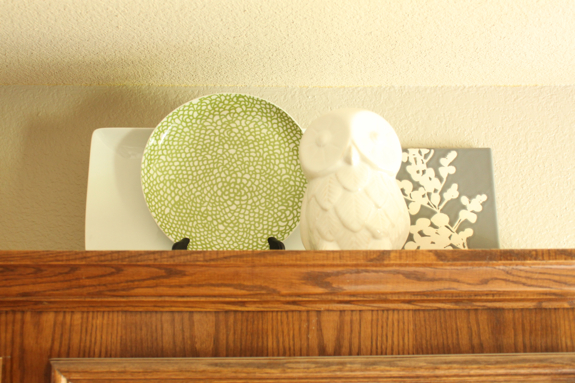 All of the new dishes and accessories are from West Elm and were on clearance for cheap!  I kind of did the layered look on this side, and one of my favorite things is that grey and white trivet.  And I have the big mama owl up on this top cabinet looking out for baby owl on my newly redone kitchen table. :)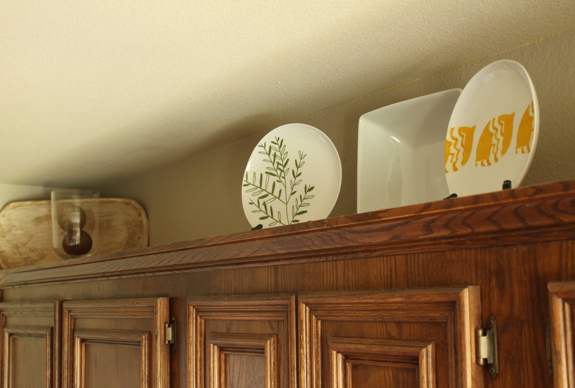 I love those little plates with the green and yellow accents. :)
And a couple of full view shots.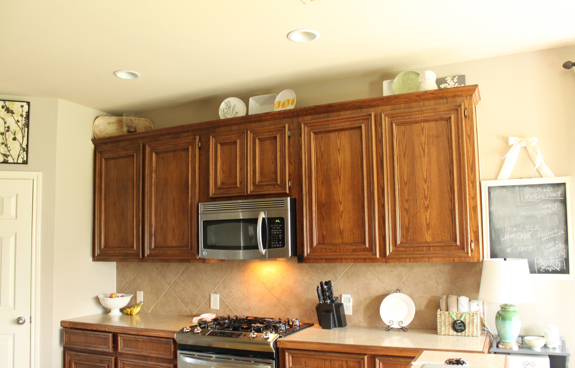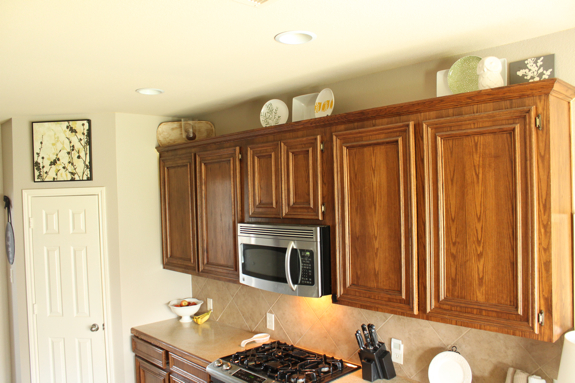 I replaced my coffee filter wreath above the pantry door with that new botanical print.  It seemed to fit in well with the new decor in here so it came home with me.  :)
I'm still working on some things in the kitchen…going back and forth, and back again. But hopefully I can finish this room already!  But who am I kidding?  I don't think any room will ever be totally finished.
So are you anti above kitchen cabinet decorating, or do you do it too?
I'll be sharing this post at Sarah's Before and After Party: The Guest Room
xxoo,
Decorchick!