After getting the last bit of Christmas decor down last week (I still have some up), I went crazy a couple of days and just started loading up bags. And more bags. And there are more bags I want to fill. I am so sick of CRAP! I know everyone goes through this every single year at the exact same time, so I don't know why I am surprised. I mean, you would think I would be better about purging all throughout the year by now, instead of trying to cram a years worth of crap build-up into 2 days. But sadly no, apparently that's just how I do it. :)
It started with clearing out toys in our living room. That's a whole other post for another day. But I emptied 2 big baskets and felt pretty accomplished. Now we just have 1 toy chest in the living room and that's some good progress.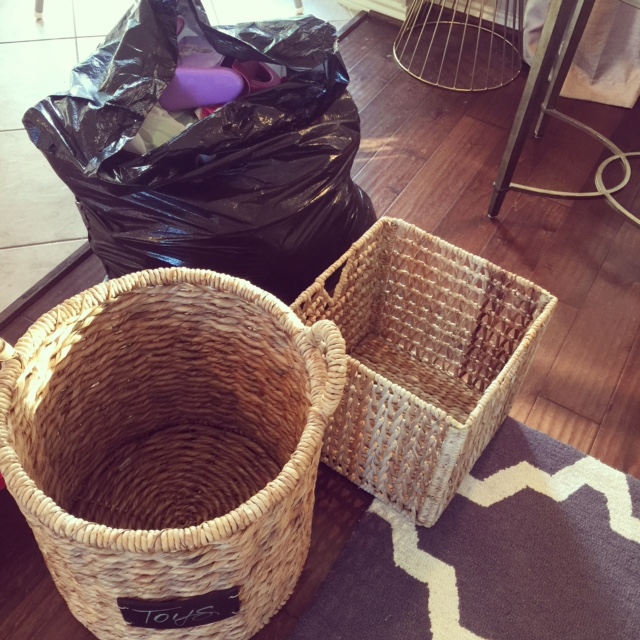 And then came the clothes. We are just overflowing with them it seems. Kids outgrow things too quickly! So this next lovely picture is what I have in the back of the van ready to go. I need to drop it off already because there is some mysterious toy that keeps making noises in the car and it scares me because I forget anything is back there.
Might not look like much to you, but it is so liberating. I need to do this with so much decor and accessories too. Maybe one day we'll actually be able to use that linen closet upstairs for actual linens?
So nope, nothing pretty to show you today. Just some garbage bags filled with items to make the next recipient a happy camper. :)
Have you been purging lately too?
xxoo,
Decorchick!