This is where we are on my stepson's room with the paneled wall.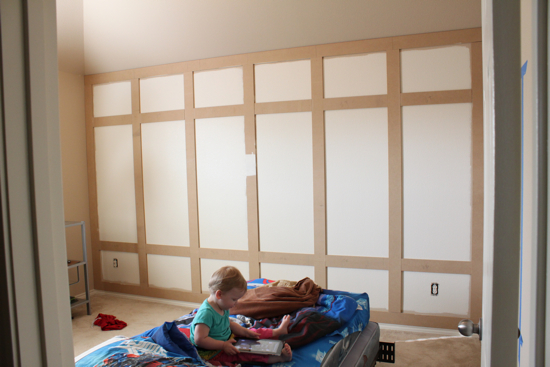 Everything has been caulked, spackled, and sanded so it's all ready to be painted white. Hopefully I can do that tonight after American Idol. (Go team Casey and team Lauren!).
And we decided instead of having just a bunch of boxes on the wall like I was originally thinking, we thought this look would be better.  I think it's going to look great once it's all said and done and with the pretty new paint color going up in the room!
I'll do a brief tutorial on the wall once I'm all finished with it.
Still lots to do in here.  I need about 5 of me to get er' all done. :)
xxoo,
Decorchick!