Hi all! Sorry for the few days of absence this week–still working on the site issues! Ack. But I'm back today with some pretty inspiration and something that I am dying to do. Painted Ceilings. And no they aren't anything new, but it would be semi-new to me. I am craving something different. I just have to decide which room and which color.
Here are some of my favorites that I pulled off of the www.
Goodness, I LOVE this black ceiling.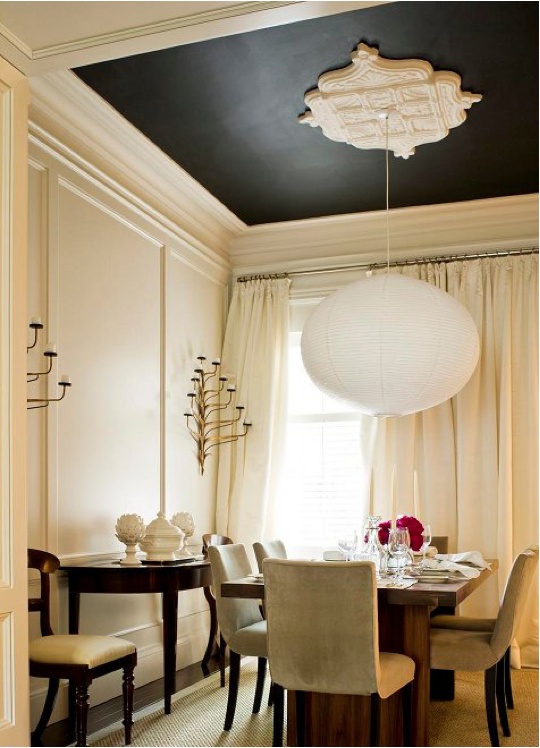 And then this one. Are you seeing a trend here?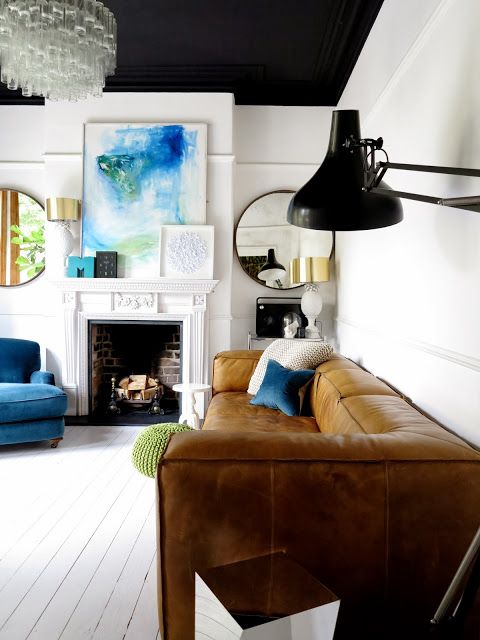 I am not a purple lover, but am intrigued by this one.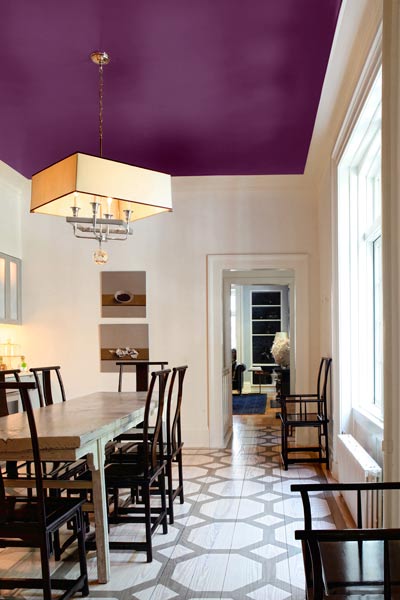 This celery green ceiling is pretty too.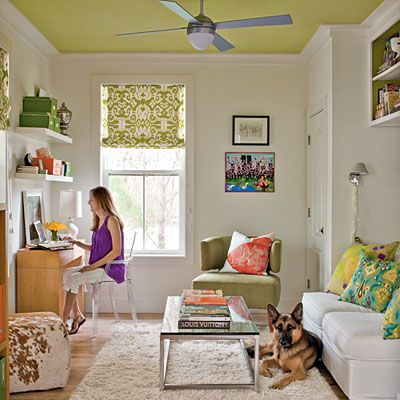 Orange anyone?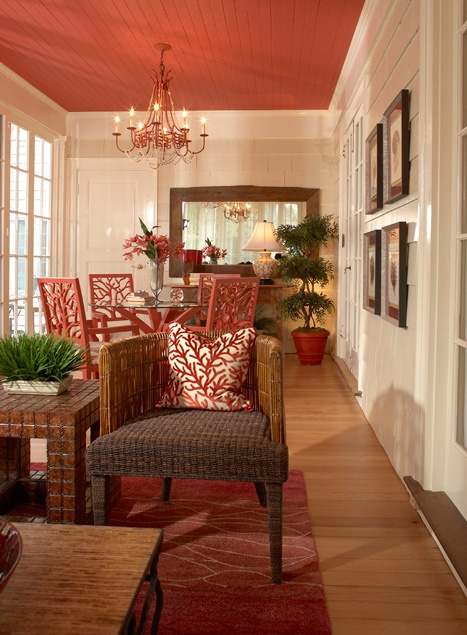 And lastly….pink!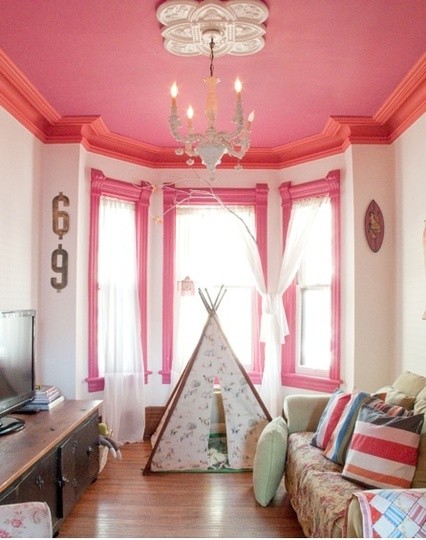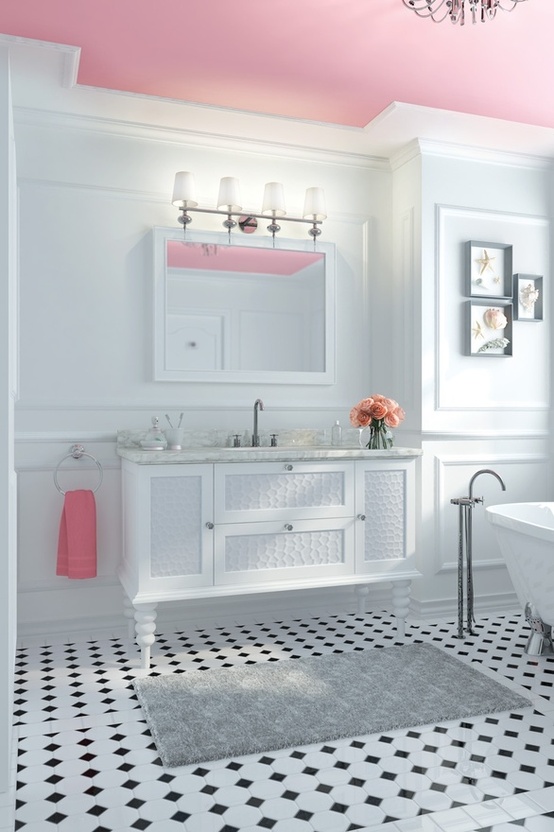 Sadly though, the orange and 2 pink rooms pictured above led me to bad sources on Pinterest. Hate that. I looked forever for original sources.
But what about that black and white and pink bathroom?? Even though ours would never look like that, it's still perfect.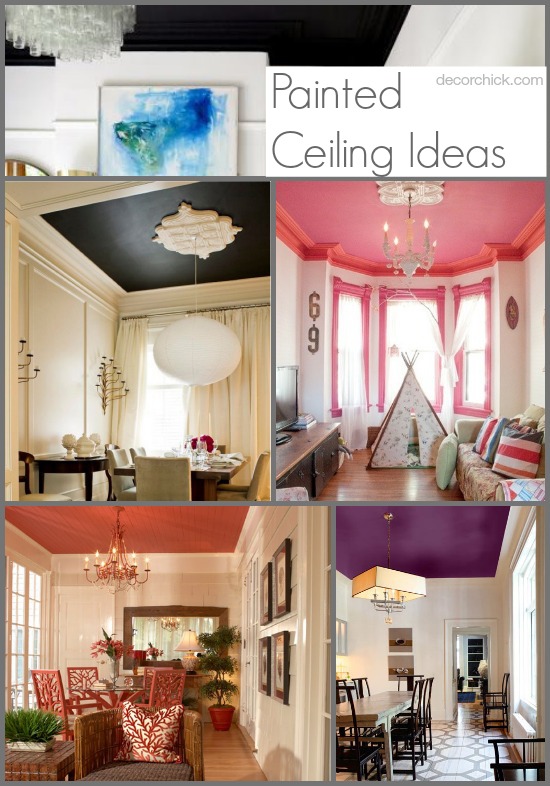 So can you tell I am itching to paint a ceiling? One minute I go from wanting pink, and then I want black. I'm all over the map.
What would you want to do in your own home? I used to bring up the wall color to the ceiling too, but I sort of got tired of that then craved white ceilings. That I still don't have. It's a sickness.
xxoo,
Decorchick!