Welcome!
I'm so glad you're here! I'm Emily, a homemaker and home decor/DIY blogger. I love decorating, DIY projects, any kind of molding and strong coffee. I hope you enjoy browsing around here, and I hope you'll feel empowered to create all things beautiful in your own home after you visit my site. Read More…
Recent Posts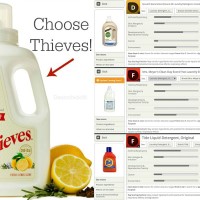 Fri, 21 Aug 2015 By Decorchick!
Soooooo, I was doing a little research for an event we had recently. And let me just tell you, the products that we *thought* were safe, are totally not. I am in love with the new Thieves Laundry Soap, and for good reason. The … Read More...